News
Indian Government Bans 6000 Medicine Brands Including Saridon. Here's How Twitterati Reacted
We all have fixed medicines that we use during common headache and allergies. These medicines have become a part of the life of many people but they all are about to get a new headache now.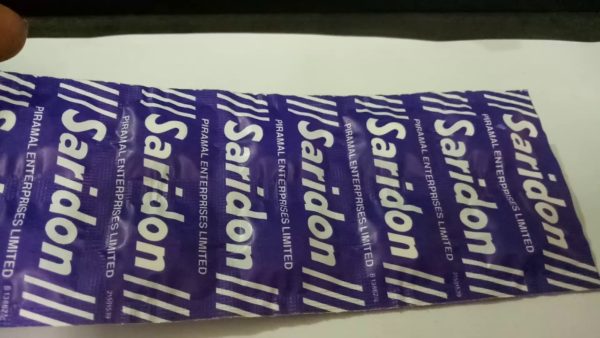 The Government of India has decided to ban as much as 6000 medicine brands which also includes 328 fixed dose combinations. Among all the brands that have been banned the most popular one is Saridon and it has sent a shock wave among all the consumers.
More popular brands like skin cream Panderm, combination diabetes drug Gluconorm PG, antibiotic Lupidiclox and antibacterial Taxim AZ have also been banned. Reportedly, the decision of health ministry will impact the market of 2,000 – Rs 2,500 crore.
Though the decision has received some extreme reactions from manufacturers and consumers, it is expected to help the people stay safe from risky drugs. Have a look at some of the reactions-
#1
"sirf aik, sirf aik Saridon" yes its true you can beg with the jingle but you won't get even one the govt has banned it!!

— Jagdeep Luthra (@hotakes) September 13, 2018
#2
Saridon ban? WTF.
How will I survive life?

— SG (@shrinivassg) September 13, 2018
#3
Nearly 50% of Indian Population lost their MBBS Degree after Govt of India bans Saridon

— Akshay Kanitkar (@akshaykanitkar) September 13, 2018
#4
Medicines we have been taking all our lives are suddenly found to be unsafe. Saridon, headache pill is still part of my travel kit. pic.twitter.com/ud5nSWlvsw

— Raghavendra Verma (@r_verma) September 13, 2018
#5
What are other options of Saridon?When we get headache,What we should do? Rush to doctor? Pay to doctor to know that some other formulation tablet will relife our headache!What are government upto?Dont ban cigarette, Alcohol, hookas but banning common man's pain relief tablet? https://t.co/sozbJh2Gjv

— Chetan Shah (@ChetanShah2016) September 14, 2018
#6
Saridon banned .. Good ..
But will the substitute be available at that price ?
Or Do people have to take Coffee with Paracetamol ..
Now many cheap Generics are banned in that list of 377 newly banned Drugs?
Is there a #Pharma company wise breakup?

— Shuvankar Mukherjee (@shuvankr) September 13, 2018
#7
After beef and saridon, what else is on the Govt #ban list? Milk? dank chocolate?
How about you ban bail for suspects in rape cases?

— Dank Bot (@TheDankBot) September 13, 2018
Do you think this decision by the government is good?
Share Your Views In Comments Below