Humour
Indian Govt Banned 43 More Chinese Apps Like AliExpress, Twitter Outbursts With Funniest Memes
The relations between India and its neighbor China are little disturbed at the moment due to the tension at the LAC. The tension was at its peak when the Indian army and Chinese army clashed against each other at the Galwan valley and 20 Indian soldiers got martyred. Chinese authorities remain mum on the matter of casualties on their side but unofficial reports indicated that more than 30 Chinese soldiers lost their lives in this clash in which not even a single bullet was fired.
The Indian government under PM Modi took some really harsh steps against China and one of them was banning Chinese apps which were quite popular in India. In the first installment, 59 Chinese apps were banned by the Indian government and then in the second installment, 47 Chinese apps were banned. The Indian government didn't stop there and put a restriction on the use of 116 Chinese apps in the third installment.
While everyone was of the opinion that all the Chinese apps have been banned, the Indian government blocked 43 Chinese apps more which included one of the most famous e-commerce app AliExpress along with a dating app WeDate. The ban on these apps have been imposed under the Section 69A of the IT Act and in a statement, the government said that the action was taken based on the fact that these apps were engaged in activities that harm the sovereignty, integrity, security and defense of the country.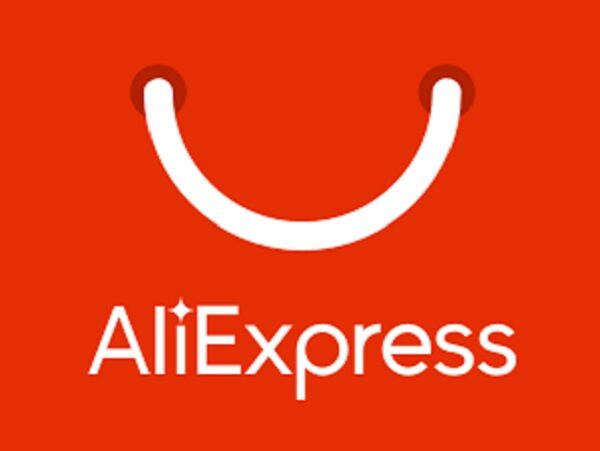 Now Indians won't be able to download these apps on their smartphones and in some time, these apps will stop working even if you have them in your phone and you are using them.
This action by the Modi government gave enough fodder to the creative online users and they responded with some really cool memes and jokes on the micro-blogging site Twitter. Here are some of the selected reactions:
#1
*Another 43 Chinese Apps Banned By Government Of India*

*BJP banning #ChineseApps every month be like* pic.twitter.com/vv9CSv2tXY

— Tweetera🐦 (@DoctorrSays) November 24, 2020
#2
#ChineseApps be like
Utho
Nahao
Ban ho
Soo jao pic.twitter.com/TOdJZ9oazT

— Sukrit Kumar 🇮🇳 (@negative_humor) November 24, 2020
#3
Indian Government banned another 43 #ChineseApps

Modi ji to china : pic.twitter.com/leSXiTJElx

— 👑 Vპlli // ՏɑղՏƘɑɾí 🐦🌸 (@__nidhihihi) November 24, 2020
#4
Indian Government banned another 43 #ChineseApps

China to Modi ji -: pic.twitter.com/VY3FkP5ZOX

— Rare_Legend ° (@memer_hu__bc) November 24, 2020
#5
Another 43 #ChineseApps Banned By Indian Government..

*Those Who Haven't Used Any Of This App: pic.twitter.com/xGJvWEKI84

— Na Man RajPut✨❤ Gajar ka halwa stan💕 (@_itzz_rajput_) November 24, 2020
#6
Government banned another 43 #ChineseApps

Meanwhile Chinese developers pic.twitter.com/wDZflJluBV

— bhargavprdip (@bhargav_prdip) November 24, 2020
#7
#ChineseApps
After banning more 43 Chinese Apps.

Our Indian Government be like pic.twitter.com/Gf8NGa7DQy

— Aditya (@aaddii2403) November 24, 2020
#8
Indian government after banning more 43 #ChineseApps pic.twitter.com/lD0oxIsaCb

— Ashish (@brb_memes7) November 25, 2020
#9
Indian Government bans another 43 Chinese apps.
Jack ma and Jin ping :-#ChineseApps pic.twitter.com/boolOlxrxT

— Karan Arya (@mrkaranarya) November 24, 2020
#10
PLAY STORE AFTER @narendramodi BAN DAY BY DAY #ChineseApps

Play store : pic.twitter.com/b9mo7ZByDo

— S A R C A S T I C🥀🔥 (@SMARTY__SHIVAM) November 24, 2020
#11
#ChineseApps
Chinese apps
Earlier Now pic.twitter.com/4sloWZPJZM

— PUNter(SIMP-le living)🏳️‍🌈 (@Mecca_nickel) November 24, 2020
#12
#ChineseApps
After Banne 43 apps To other Chinese Apps Tu Bhi Banne hai pic.twitter.com/PnrJrZ24K2

— kitretsu//dr❤️ 💔//Simran 💓💓 Stan Account (@amricakadalaal) November 24, 2020
#13
Govt of India further blocks 43 Chinese mobile apps including #AliExpress

Le Indians right now 👊🇮🇳#ModiHaiToMumkinHai #ChineseApps #ModiGovt pic.twitter.com/w4ntXr68aL

— Keshav (@keshavcric) November 24, 2020
#14
#MEMES #ChineseApps
Indian govt ban 43 Chinese app 3rd time

Meanwhile Indians to Indian gov :- pic.twitter.com/u6H1URGjTj

— akshay (@broken_memerrr) November 25, 2020
#15
India banned another 43 chinese apps.#ChineseApps

Le Modi ji pic.twitter.com/YCWv9ZmAfW

— Sarcastic Chokro 👉😎👈 (@sarcasticchokro) November 24, 2020
Till now, the Indian government has banned 265 Chinese apps. What is your take on this matter? Do let us know.
Share Your Views In Comments Below