Entertainment
Indian Kid Cried After India-Afghanistan Match Tied. Afghani Players Showed A Heart-Winning Gesture
There is no denying the fact that India–Afghanistan match was one of the most exciting matches that we saw in the Asia Cup 2018. Nobody ever thought that the Afghanistan team will be able to tie the match against the number 2 side in ODIs. The credit for such a wonderful result goes to the whole Afghani team who fought till the end and despite knowing that they are against one of the best teams of the world, they never lost their hope and confidence.
Afghanistan batted first and gave target of 253 runs to the Indian team, thanks to a beautiful knock of 124 runs by Mohammad Shahzad and brilliant knock of 64 runs by Mohammad Nabi. The target was not very big for team India and considering the strong batting lineup that they have, it was easily achievable. But Afghani bowlers did a wonderful job and kept on taking wickets at regular intervals. After the 49th over of Indian innings, India needed 7 runs of the last over and with a boundary by Jadeja, it was left to 1 run needed in 2 balls. The pull shot played by Jadeja in air ended in the safe hands of Najibullah Zadran and the match was tied.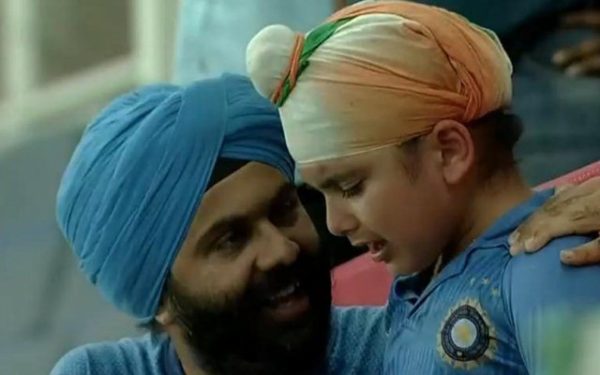 It was moment of celebration for the Afghanistan team as this tie is almost equivalent to win for them but there was a kid in the stands who was crying at the loss of his Indian team. He was not able to understand as to how his team can lose against Afghanistan.
Here is the video of the kid:
— Kabali of Cricket (@KabaliOf) September 25, 2018
Click here to watch this video directly on Twitter
However, the players of team Afghanistan such as Rashid Khan and Mohammad Shahzad showed a great gesture by getting clicked with the Indian kid, giving him some reason to be happy.
Have a look at the photos:
#1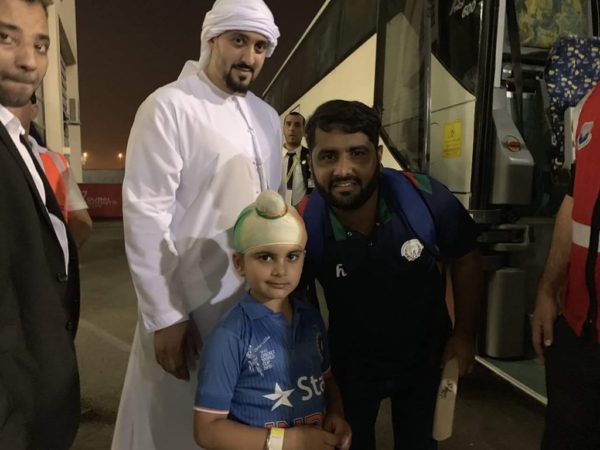 #2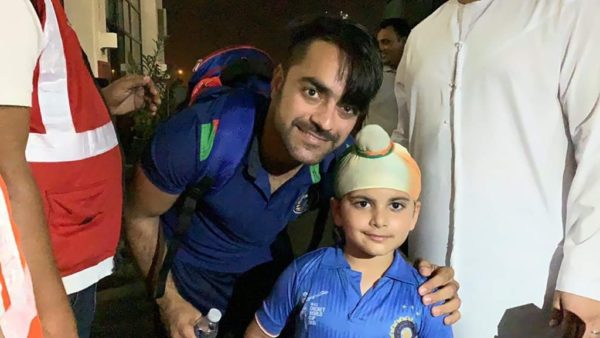 Undoubtedly, this is one more example which proves that ties between India and Afghanistan are very strong.
Share Your Views In Comments Below