Yesterday, the Indian music industry lost one of its gems Krishnakumar Kunnath who was more popular as KK among his fans and in the music world as well. KK was 53 yrs old and he sang songs in various Indian languages such as Hindi, Marathi, Bengali, Odia, Assamese, Tamil, Telugu, Malayalam, Kannada, Gujarati and Marathi.
KK started his career by singing jingles for the advertisements and by the time he made his movie debut, he had sung around 3,500 jingles. While he debuted with AR Rahman soundtrack in movies, his debut solo studio album was Pal which instantly got popular among the youngsters. If we talk about KK's most popular Hindi songs, we just can't afford to miss – "Tadap Tadap" from "Hum Dil De Chuke Sanam" (1999), "Dola Re Dola" from "Devdas" (2002), "Kya Mujhe Pyaar Hai" from "Woh Lamhe…" (2006), "Aankhon Mein Teri" from "Om Shanti Om" (2007), "Khuda Jane" from "Bachna Ae Haseeno" (2008), "Piya Aaye Na" from "Aashiqui 2" (2013), "Tu Jo Mila" from "Bajrangi Bhaijaan" (2015) and many others.
KK has done many stage shows and due to his popularity, his shows used to be completely packed. On May 31, 2022 (yesterday), KK was in Kolkata and he was there to perform at the Sir Gurudas Mahavidyalaya fest at Nazrul Mancha. Many videos have been shared by fans in which KK is seen pretty upset and angry at the organizers for improper management of the air-conditioning. Fans are saying that KK was sweating profusely as it was a closed auditorium which was over-crowded. It is being said that he was seen wiping his face many times with the towel and was having problem while performing due to the heat but he still performed for fans.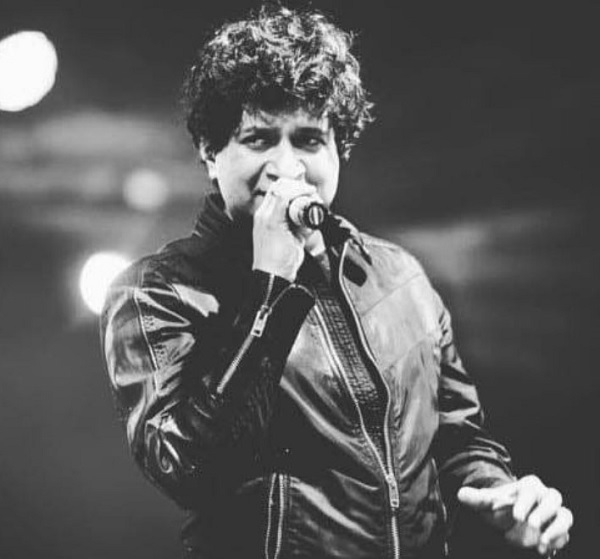 KK felt very heavy and unwell on reaching his hotel and he was immediately rushed to a private hospital nearby where the doctors declared him de*d on arrival. Though the real reason of his d*mise will be known after the post mortem report will be out yet the doctors are saying that most probably heart attack is the reason behind this unfortunate incident. As fans are alleging that KK lost his life to the negligence of the organizers, the police has also registered a case of unnatural de*th and started investigation.
As this sad news went viral, many fans, celebs and politicians took to the micro-blogging site Twitter and expressed their disappointment and grief.
Saddened by the untimely demise of noted singer Krishnakumar Kunnath popularly known as KK. His songs reflected a wide range of emotions as struck a chord with people of all age groups. We will always remember him through his songs. Condolences to his family and fans. Om Shanti.

— Narendra Modi (@narendramodi) May 31, 2022
KK was a very talented and versatile singer. His untimely demise is very saddening and a huge loss to Indian music. With his gifted voice, he has left an indelible impression on the minds of countless music lovers. My deepest condolences to his family and fans. Om Shanti Shanti

— Amit Shah (@AmitShah) May 31, 2022
Krishnakumar Kunnath, fondly known as KK, was one of the most versatile singers of the Indian music industry. His soulful voice gave us many memorable songs.

Saddened by the news of his untimely demise last night. My heartfelt condolences to his family & fans across the world. pic.twitter.com/7Es5qklcHc

— Rahul Gandhi (@RahulGandhi) June 1, 2022
Dear KK ..what's the hurry buddy ..gifted singers and artists like you made this life more bearable..#RIPKK

— A.R.Rahman (@arrahman) June 1, 2022
KK… not fair man. Not your time to go. This was the last time we were together to announce a tour together. How can you just go??? In shock. In grief. A ear dear friend, a brother is gone. RIP KK. Love you. pic.twitter.com/lCdwIRf3W6

— Mohit Chauhan (@_MohitChauhan) May 31, 2022
I am unable to wrap my head around this news. Numb. #KK Why! This is too hard to accept! Heart is shattered in pieces.

— Shreya Ghoshal (@shreyaghoshal) May 31, 2022
In utter shock. Just heard about KK . Someone please tell me it's not true

— Pritam (@ipritamofficial) May 31, 2022
The tears won't stop. What a guy he was. What a voice, what a heart, what a human being. #KK is FOREVER!!!

— VISHAL DADLANI (@VishalDadlani) May 31, 2022
Extremely sad and devastated. Another shocking loss for all of us. Can't believe our KK sir is no more… what is even happening. I can't take it anymore.

— ARMAAN MALIK (@ArmaanMalik22) May 31, 2022
A voice and talent like no other.. They don't make them like him anymore. Working on the songs he sang was always that much more special. You will always be in our hearts KK and live eternally through your songs. RIP Legend KK #ripkk pic.twitter.com/7UcYnx1WDy

— Emraan Hashmi (@emraanhashmi) June 1, 2022
Extremely sad and shocked to know of the sad demise of KK. What a loss! Om Shanti 🙏🏻

— Akshay Kumar (@akshaykumar) May 31, 2022
Shocking to hear about kk. Deepest condolences to the family. RIP. GONE TOO SOON. 💔

— Shahid Kapoor (@shahidkapoor) June 1, 2022
Shocked and saddened by KK's untimely demise! One of our finest singers… Heartfelt condolences to his family and loved ones. May his soul rest in peace 🙏🙏

— Mahesh Babu (@urstrulyMahesh) June 1, 2022
Deeply saddened by the passing of KK. Condolences to his family and friends. 🙏🏽

— Anil Kumble (@anilkumble1074) June 1, 2022
Tragic to hear about the passing away of KK after falling ill while performing in Kolkata. Another reminder of how fragile life is. Condolences to his family and friends. Om Shanti. pic.twitter.com/43B3dzykP3

— Virender Sehwag (@virendersehwag) May 31, 2022
Saddened by the untimely demise of a wonderful Singer, KK. He will live on through his music.
My heartfelt condolences to his family and friends. Om Shanti🙏🏼 pic.twitter.com/5V7FybYMnQ

— VVS Laxman (@VVSLaxman281) May 31, 2022
"Hum Rahe Ya Na Rahe Kal
Kal Yaad Aayenge Yeh Pal" 💔
Heartbreaking to know that KK is no more. Thoughts and prayers with his family and friends 🙏🏼 pic.twitter.com/jwgwvyPETd

— Wasim Jaffer (@WasimJaffer14) June 1, 2022
Lost a magnificent singer of our times and so suddenly. Condolences to his family and close ones. #KK🙏

— Virat Kohli (@imVkohli) June 1, 2022
Devastated to know about sudden death of playback singer #KK. His soulful & melodious songs could easily connect with the hearts of millons of people . My heartfelt condolences to his family, friends and followers. May his pious soul rest in peace

— Harbhajan Turbanator (@harbhajan_singh) June 1, 2022
Absolutely shocked, this is such a tragic loss. Your songs will forever remain in our hearts, you are a Legend. Gone too soon KK..
More strength to the loved ones! Om Shanti 🙏

— Suresh Raina🇮🇳 (@ImRaina) June 1, 2022
You will be missed KK! RIP.