Bollywood & TV
The Magic of Indian Serials: 10 Indian Shows That Glued Us to the Screen
TV's Finest Hours: Celebrating Indian Serials That Became Household Favorites. Here are 10 Indian Shows that glued us to the screen.
Indian television serials have held a special place in the hearts of viewers for decades. From family dramas that tug at our heartstrings to intense thrillers that keep us on the edge of our seats, these shows have woven their magic into our lives, becoming a cherished part of our daily routines. As we reminisce about the shows that have left an indelible mark, let's delve into the world of Indian serials and explore 10 Indian shows that have glued us to the screen with their compelling narratives, relatable characters, and captivating storytelling.
World of Indian Serials: Indian Shows that glued us to the screen:
1. Kyunki Saas Bhi Kabhi Bahu Thi:
A true trailblazer in the realm of Indian TV serials, "Kyunki Saas Bhi Kabhi Bahu Thi" brought the concept of saas-bahu relationships to the forefront. With the iconic character of Tulsi Virani, played by Smriti Irani, at its helm, the show resonated with audiences across generations. It explored the nuances of family dynamics, love, and sacrifice, making it an unforgettable part of Indian television history.
2. Mahabharat:
"Mahabharat," a mythological epic that needs no introduction, transported viewers to the era of ancient India. With its larger-than-life characters and timeless lessons, the show left an indelible mark on Indian television. The portrayal of the epic battle between good and evil, along with its moral dilemmas, made it a must-watch for families across the nation.
3. Balika Vadhu:
"Balika Vadhu" tackled a critical social issue – child marriage – with sensitivity and depth. Through the life of young Anandi, the show shed light on the struggles and challenges faced by child brides in rural India. Its thought-provoking storyline ignited conversations about social change and human rights.
4. Diya Aur Baati Hum:
This show shattered stereotypes by focusing on the journey of a woman, Sandhya, who aspired to become an IPS officer. "Diya Aur Baati Hum" highlighted the importance of gender equality and the power of determination. Its unique premise resonated with audiences, making it a memorable and inspiring series.
5. Taarak Mehta Ka Ooltah Chashmah:
Laughter is the universal language that "Taarak Mehta Ka Ooltah Chashmah" employed to capture the essence of modern Indian society. With a diverse cast of characters living in a housing society, the show used humor to address everyday issues and foster a sense of unity among viewers.
6. Naagin:
"Naagin" brought fantasy and mythology to the forefront of Indian television. With its supernatural elements and gripping plot twists, the show enthralled audiences. The mystical world of shape-shifting serpents, revenge, and love kept viewers hooked, making it a trendsetter in the fantasy genre.
7. Yeh Rishta Kya Kehlata Hai:
"Yeh Rishta Kya Kehlata Hai" explored the dynamics of relationships in the context of a modern Indian family. With its emphasis on tradition, love, and change, the show resonated with a wide spectrum of viewers. The journey of Naira and Kartik became an emotional touchstone for fans.
8. Crime Patrol:
"Criminal minds beware, the crime will be revealed!" With these words, "Crime Patrol" ventured into the realm of true crime storytelling. The show shed light on real-life criminal cases, highlighting the investigative process and the pursuit of justice. Its gripping narratives served as a cautionary tale for society.
9. Kasautii Zindagii Kay:
A tale of love, passion, and heartache, "Kasautii Zindagii Kay" captured the imagination of audiences. The tumultuous love story of Anurag and Prerna, along with the unforgettable character of the conniving Komolika, made the show a classic example of drama and romance in Indian television.
10. Bade Achhe Lagte Hain: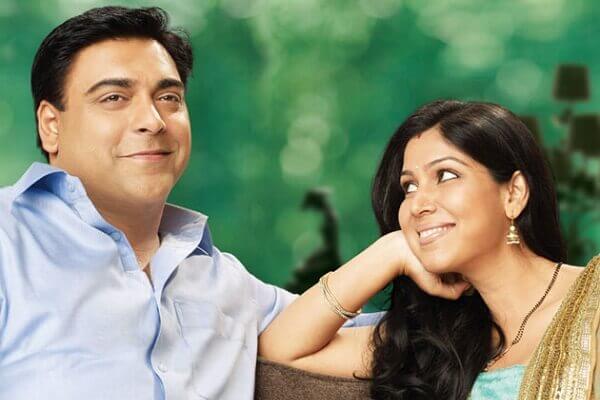 "Love comes after marriage" – this belief was challenged by "Bade Achhe Lagte Hain." The show portrayed the evolving relationship between two mature individuals, Ram and Priya, who find love after tying the knot. Its portrayal of middle-aged romance struck a chord with viewers of all ages.
Conclusion-
In the vibrant landscape of Indian television, these 10 shows stand as testaments to the power of storytelling and the connection between creators and audiences. Through laughter, tears, suspense, and drama, these shows have brought families together, sparking conversations and leaving an indelible impact on our cultural fabric. As we celebrate the magic of Indian TV serials, we honor the writers, directors, actors, and crew members who have dedicated themselves to creating stories that continue to resonate with us, reminding us of the power of the small screen to touch hearts and enrich lives.
ALSO READ – Top 25 Famous Bollywood dialogues that every movie fan must know