The Indian cricket team registered an emphatic victory by 4 wickets in its first match against the arch-rivals Pakistan but there were few controversial moments as well including the no-ball by Mohammad Nawaz and 3 bye runs in the free hit delivery even after Virat Kohli was bowled.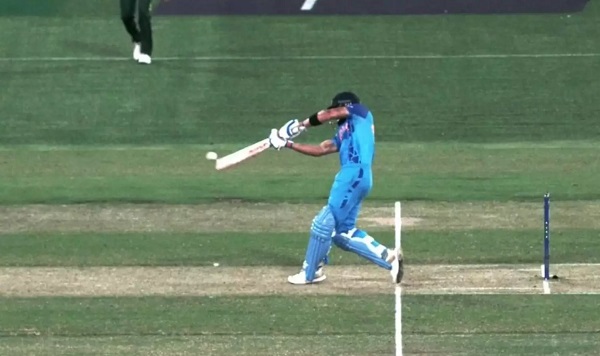 A number of former cricketers especially from Pakistan have slammed the umpire for calling the ball as no-ball as many were of the opinion that no-ball should be reviewed. The Pakistani team also demanded the umpires to declare the delivery dead on which the Indian batters took 3 runs after the ball hit the stumps but their demand was not accepted by the umpires.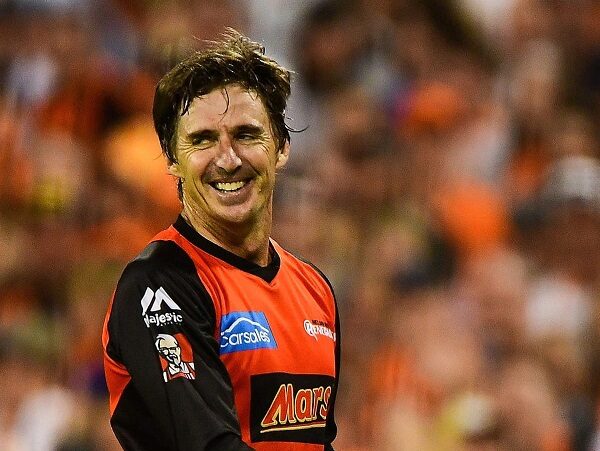 The former Australian cricketer Brad Hogg also raised questions in regard to these two issues as he took to the micro-blogging site Twitter and wrote, "Why was no ball not reviewed, then how can it not be a dead ball when Kohli was bowled on a free hit. #INDvPAK #T20worldcup22"
Why was no ball not reviewed, then how can it not be a dead ball when Kohli was bowled on a free hit. #INDvPAK #T20worldcup22 pic.twitter.com/ZCti75oEbd

— Brad Hogg (@Brad_Hogg) October 23, 2022
Soon Indian cricket fans fulfilled the responsibility of clearing the doubts of Brad Hogg:
#1
ICC also clarified. This screenshot is from the source ICC offical handle shared a while back. Ball wasn't dead. Runs were valid. Hope Brad Hogg sits down now. pic.twitter.com/GXTExNL7f4

— THE SKIN DOCTOR (@theskindoctor13) October 23, 2022
#2
Did you play that match @Brad_Hogg sir? pic.twitter.com/pC1eVoNjhM

— Koushik Karfa (@koushikkarfa12) October 23, 2022
#3
Never a dead ball when bowled from a free hit. I think a team got a 4 the other day from a bowled on a free hit.

I agree that they should use ball tracking for high full tosses. Remove the umpire guessing, let the software do the guessing.

— Freo ⚓ Pope (@FreoPope) October 23, 2022
#4
That is the punishment for bowling no ball, don't u understand the concept of free hit, it's to give advantage to batters.

— Qwerty (@ultrafarright) October 24, 2022
#5
It's simple. If you get caught on a free hit you can still run. Same applies here.

— prem kumar (@lelouchverebel) October 23, 2022
#6
— DasHoover (@AlbrightGeoff) October 23, 2022
#7
Agree on the no-ball but why would it be a dead ball? That's not the rule on a free hit. Scorchers girls got 4 runs from the same thing on Thursday night

— TipBetPro (@TipBetPro) October 23, 2022
#8
— Arpit Gupta (@arpitGupta708) October 23, 2022
As far as the match is concerned, India put Pakistan to bat first after winning the toss and the latter gave the target of 160 runs to the former. The match had a nail-biting finish as the game got over on the last ball with R Ashwin taking the winning run. Virat Kohli was adjudged as the Player of the Match for his determined knock of 82 runs not out which he scored in 53 balls and his innings included 6 fours & 4 sixes.
India's second match will be against Netherlands on 27th Oct at Sydney Cricket Ground.
What do you think of the replies that have been given by the Indian cricket fans to Brad Hogg? Do let us know.