Sports
Indians Lash Out At BCCI After Lord's Announces Refund For Spectators Of ENG-NZ Day 4 Test
The first test match of the 3-match test series which was played between England and New Zealand at the Lord's ended with the hosts winning the test match by 5 wickets. Moreover, it also marked the beginning of a new era of the English cricket as it was the first match of Ben Stokes as the skipper. Joe Root gave up the captaincy of the England cricket team after successive poor performances and Ben Stokes was then appointed as the skipper.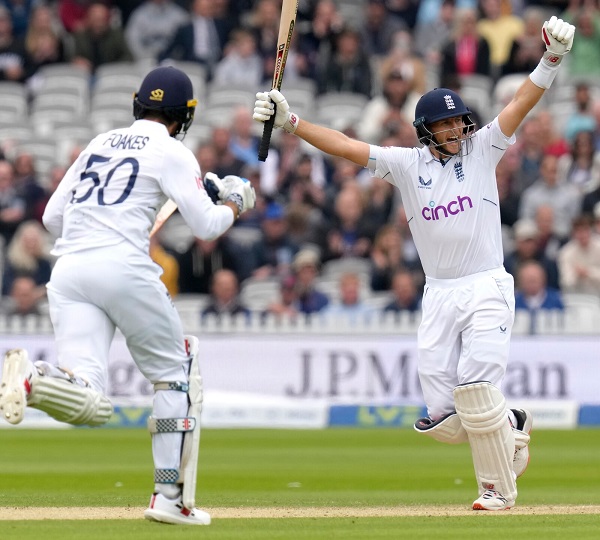 In this first test match, the Kiwis won the toss and decided to bat first but the English bowlers got the whole team out for just 132 runs. The England batters were slammed heavily because they did get a good start but then they lost wickets at quick succession and the team could manage only 141 in its first innings. However, the Kiwis put a little fight and managed to put up 285 runs on the board and gave the target of 277 runs to the hosts which they achieved with 5 wickets in hand. The English cricket fans were happy because of one more reason which was related to refund of ticket money and that was a decision of management of Lord's Cricket Ground.
It has already become very difficult to pull spectators inside the stadium in the purest format of the game and if the home side is already on the verge of win and game of very few overs is remaining, cricket fans don't like to come to stadium but Lord's Cricket Ground announced its refund policy which helped it in pulling the spectators.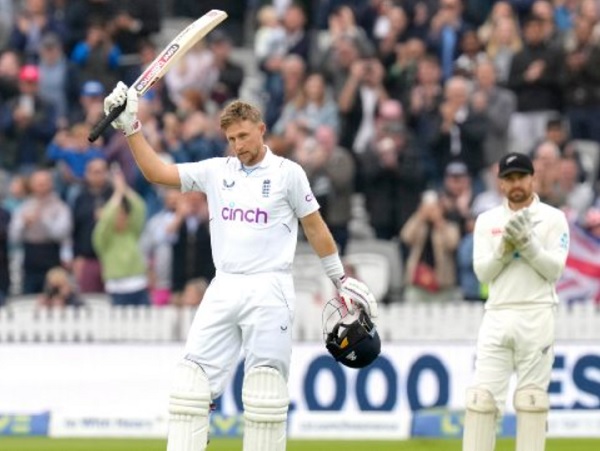 As per the refund policy, if game is played for 15 overs or less, complete refund will be made and if the match is played for 15 overs to 29.5 overs, 50 percent refund will be made so all those who purchased the ticket for the 4th day of the test match woule get their money back because the game ended within 15 overs.
Ahead of play today, please find below our ticket refund policy:

– 15 overs or less – full refund
– 15.1 to 29.5 overs – 50% refund
– Refunds will be processed automatically & within 30 days via the original purchase method

Further details ⤵️#LoveLords | #ENGvNZ

— Lord's Cricket Ground (@HomeOfCricket) June 5, 2022
Joe Root who was awarded as the Player of the Match also expressed his happiness over the fact that the spectators got their money back. However, this move of Lord's Cricket Ground compelled Indian cricket fans to advise BCCI to learn something from the England and Wales Cricket Board.
A full refund has been provided to the fans came to watch Day 4 of England Vs New Zealand Lord's Test as it was completed within 15 overs of day's play.

— Mufaddal Vohra (@mufaddal_vohra) June 5, 2022
The ticket prices of seats in stadiums are very high so it is quite obvious that a person expects good facilities but Indian cricket fans have repeatedly lashed out at BCCI for low standards of stadiums and now after this move of ECB, people slammed BCCI left and right. Well, there were also some who stated that prices of tickets at Lord's were very high but majority felt that BCCI needs to consider and adopt similar policy.
BCCI should take notes

— . (@Punter47) June 5, 2022
Rich by Heart not like BCCI!

— Mayank (@itsmemayankp) June 5, 2022
Great Gesture by ecb…

— YUVRAJ SINGH…. (@Yashwar57385223) June 5, 2022
And @bookmyshow @bookmyshow_sup @BCCI didn't returned a single penny when not a single ball was bowled on 3rd and 4th day of third test between Ind vs Eng (D/N) at Ahmedabad last year…@BCCI should learn a thing or two about fans too @mufaddal_vohra

— Ritesh Singh (@rickritesh) June 5, 2022
Those who refunded will be 🍻 😜 pic.twitter.com/dfEGAvk0Mw

— vin_jadh7 (@vinayakkjadha7) June 5, 2022
ECB is caring to its supporters good gesture some people annoyed with ECB for ticket price this announcement may be a solace to them

— Venkatraman sreedharan (@Venkatramansre3) June 5, 2022
So they got to watch Root getting a 100 and 10000 with England winning thier first test in ages for free? There wasn't a need for full refund, maybe half.
Or maybe it's a way of making up for the overpriced tickets before.

— Anwesh C (@Real_CA03) June 5, 2022
Its a goodwill gesture. People will remember it and turn up to future games if there are similar situations. Otherwise in future tests on a day when the home team is close to winning, nobody would turn up, and it would look embarassing.

— Haych Kay (@HaychKay2) June 5, 2022
Ye toh BC match jeetne ki khushi mein kar rahe hai. Haarte toh Day 5 waalo ko bhi refund nahi karte 😏

— Rushil (@rushilthefirst) June 5, 2022
What is your take in this regard?
Share Your Views In Comments Below