Sports
Indians Mercilessly Trolled Barmy Army For Its IPL Winners Post, Here's Why
The Indian Premier League 2023 has come to an end with Chennai Super Kings once again proving their dominance in the tournament by winning it for the fifth time. MS Dhoni-led CSK defeated Hardik Pandya-led Gujarat Titans by 5 wickets in the final match which was played at Narendra Modi Stadium, Ahmedabad.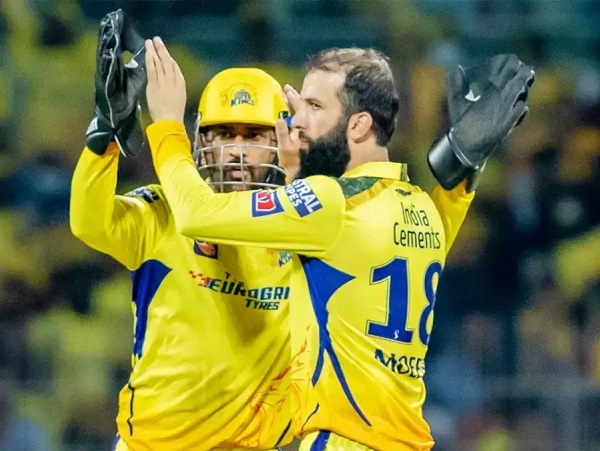 After CSK's win, social media especially Twitter was flooded with congratulatory messages but there was one tweet which attracted wrath of the Indian cricket lovers.
That tweet was made by England's Barmy Army which has a reputation of making insensitive tweets towards he Indian cricket and cricketers and this time they chose to congratulate only England cricketers Moeen Ali and Ben Stokes who were a part of CSK in the IPL 2023.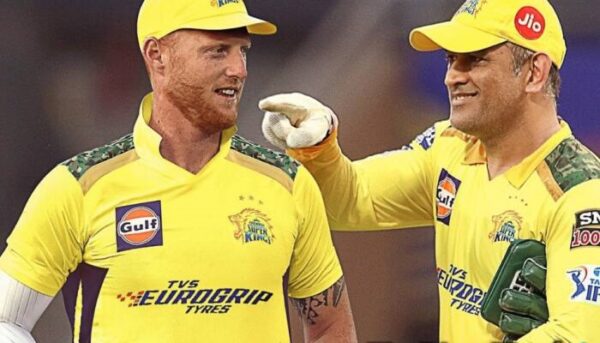 Barmy Army shared a poster of Ben Stokes and Moeen Ali with tagline, "Moeen Ali and Ben Stokes Win IPL with CSK" and the image was captioned, "Congrats Ben and Mo" with trophy emoji.
Congrats Ben and Mo 🏆 pic.twitter.com/wQQBtFQMmE

— England's Barmy Army 🏴󠁧󠁢󠁥󠁮󠁧󠁿🎺 (@TheBarmyArmy) May 30, 2023
Ben Stokes who was bought for Rs. 16.25 crore spent the majority of his time in dugout as he played only 2 matches and then he got injured but even after he got fit, the CSK management didn't include him in the playing eleven.
On the other hand, Moeen Ali contributed satisfactorily for the team as he played 15 matches, took 11 wickets and also scored 12 runs.
The Indian cricket fans didn't like this approach of The Barmy Army and this is how they reacted:
Chiken dinner with 0 kills

— Vipin Tiwari (@vipintiwari952) May 31, 2023
They opened the trap, laid the bait inside and just waited. And the Indian fans didn't disappoint 🤣

— The Crafty Cockney (@TheCockneyGamer) May 30, 2023
Stokes played 2 out of 16?
That's like a sub coming on in FA Cup final with 5 minutes to go….

— Mr Luckhurst. (@Beeeefy1) May 30, 2023
Hats off to @benstokes38 , he won that with incredible effort by sitting in dugout!

— Vicky Dhuri (@dhuri_vi) May 30, 2023
Moeen Ali is ok but Stokes 🤔?

— 𝗶𝘀𝗵𝗶. (@kohlifangirl178) May 30, 2023
Breaking news: Stokes and Ali single-handedly propelled CSK to victory in #IPL2023.Their extraordinary skills of taking up crucial seating positions on the bench, managing hydration levels, and expertly handling the team's towel inventory ensured CSK's triumph. Truly remarkable!

— Prateek Chauhan (@ptk092) May 31, 2023
Missed some part of this IPL. How many runs did @benstokes38 score?

— Rajul (@rajulvrm) May 31, 2023
Wldnt have been possible without contributions of these two.. although moin ali was playing as a feilder and ben was cheering from the bench br still !! 😅

— Rohit Pungalia (@RohitPungalia) May 30, 2023
Was Ben Stokes there in CSK camp?
A vital player, but didn't see him play in most of the matches. 🤣🤣🤣

— Pratham S (@prathams1276) May 30, 2023
Yes congratulations. Now excited to watch england play in WTC finals. 😉

— AAC (@ArijitCa) May 30, 2023
It won't be wrong to say that The Barmy Army must be sure of getting trolled when they thought of making this tweet and the Indian fans have responded pretty well.
Some things never change and The Barmy Army is one of them!!!!