Sports
Indians Roast Barmy Army For Trolling Dhoni By Sharing India's WC Defeat Pic On His Birthday
The legendary Indian cricketer MS Dhoni celebrated his 40th birthday yesterday and his fans from all over the world took to social media networks to wish their favourite cricketer. Usually a birthday wish is given in such a manner that the person should feel good or special and saying things which hurt him/her are avoided but England's Barmy Army didn't have enough decency of wishing the former Indian skipper in a pleasant manner.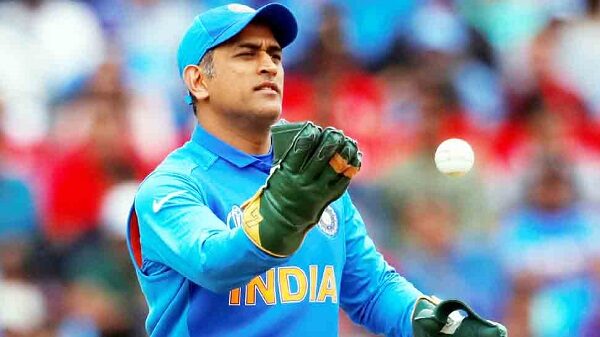 The official Twitter handle of England's Barmy Army shared a tweet in which they posted the birthday wish for Dhoni along with a photo from the match which was played between India and England in the ODI World Cup 2019. This match was played at Edgbaston, England, and it was the only match which India lost in the league stage. Batting first, England gave a target of 338 runs to the Indians but the Indian cricket team managed only 306/5 in the stipulated 50 overs and England won the match by 31 runs.
In the photo which has been posted by Barmy Army, MS Dhoni is seen walking back to the pavilion after getting dismissed. They captioned it with, "Happy Birthday MS, some amazing battles over the years" with flags emojis of England and India.
Check out the pic: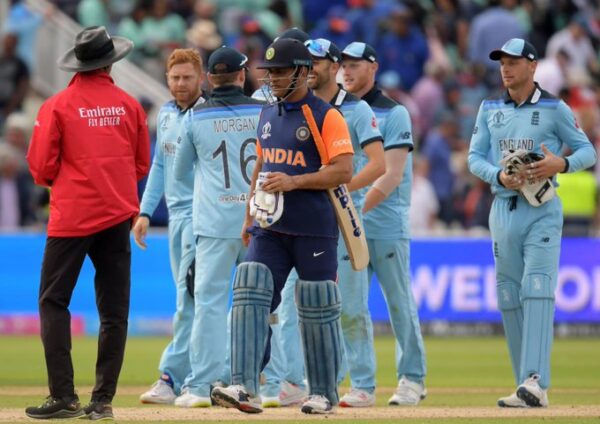 Here is the tweet:
Happy Birthday MS, some amazing battles over the years 🏴󠁧󠁢󠁥󠁮󠁧󠁿🇮🇳 pic.twitter.com/1uomWLBp1Q

— England's Barmy Army (@TheBarmyArmy) July 7, 2021
This tweet did not go well with the Indian cricket fans, especially with the fans of MS Dhoni, and they gave it back to Barmy Army in a perfect style. While some reminded Barmy Army of the 2013 Champions Trophy final in which India defeated England in their backyard to win the trophy, few others reminded them of the match which was played in Barabati Stadium, Cuttack. In the match played at Cuttack, India posted a huge total of 381 runs with the help of brilliant knocks of Yuvraj Singh (150) and MS Dhoni (134) while England managed only 366/8 in the 50 overs and lost the match by 15 runs.
Here are some of the selected reactions:
#1
Still salty? I'm afraid scoring more boundaries can't win you a trophy everytime. pic.twitter.com/ErLw0GV0H1

— Kaushik (@utd_kaushik) July 7, 2021
#2
Btw take this also 😙😙 pic.twitter.com/aYRsYIBC7R

— Rishabh✨ (@continuum_0) July 7, 2021
#3
Thanks @TheBarmyArmy 😊#HappyBirthdayMSDhoni ❤️ pic.twitter.com/tUAn4xRrT8

— ᴊᴜʟɪᴇᴛ⋆❦ (@mazakiya_nishi) July 7, 2021
#4
I think this is the picture.. yes that's it.. where MS Dhoni's army thrashed English to win the ICC CHAMPIONS TROPHY 🏆♥️✨

HAPPY BIRTHDAY MS DHONI🎉♥️#HappyBirthdayMSDhoni pic.twitter.com/RQvp0Q6mwN

— TheMSDianGirl❤️ (@themsdiangirl7) July 7, 2021
#5
Really amazing battles mate, cheers 🍻 pic.twitter.com/N5akM1CWmJ

— 💛 (@BhavyaDhoni) July 7, 2021
#6
Ask Anderson about this battle pic.twitter.com/kYmqkP7NP7

— mvrkguy (@mvrkguy) July 7, 2021
#7
Amazing indeed ! pic.twitter.com/1J33zkQkYf

— ° (@anubhav__tweets) July 7, 2021
#8
Meanwhile england bowler in front of MS Dhoni #HappyBirthdayDhoni @MSDhoni pic.twitter.com/tcqcDyWtuF

— Imabzkhan MSDian™ (@MSDhoniRules) July 7, 2021
#9
AmAzInG bAtTlEs 🤡🤡 pic.twitter.com/2WsdX6TH4e

— Chandru_stan | #𝟷𝟽ᴀʙ ♡ (@Extra_covers17) July 7, 2021
#10
Amazing battles indeed😍🇮🇳🏴󠁧󠁢󠁥󠁮󠁧󠁿pic.twitter.com/vNEbAf9D5L

— Ryan (@ryandesa_07) July 7, 2021
#11
No Need caption 😁😉 pic.twitter.com/CxEFEQ5tZG

— HBD Motu ♥️ (@Araviee_offl) July 7, 2021
#12
This is the only one that matters unfortunately. pic.twitter.com/BLu99sfEvU

— 𝐃𝐞𝐯 (@Mohali_Monster) July 7, 2021
#13
Yeh gali khakar manega 😂😂🤦‍♀️
Woh kaam karte hi kyu ho, jiske baad sorry bolna pade pic.twitter.com/h555xASvUm

— Tani 💛 (@Spellbounded17) July 7, 2021
#14
Heartless creature shame on you for trolling him on his birthday.

— Jughead (@Jughead47) July 7, 2021
#15
This picture is a lot greater than your whole England cricket history 😂.and you never even can imagine to achieve it😂🤣 pic.twitter.com/Q7IQlqC8pN

— ustrulydhfm (@ustrulysaikiran) July 7, 2021
England's Barmy Army could have posted a pleasant birthday wish for MS Dhoni but because of their hypocrite and irresponsible behaviour, they unnecessarily invited criticism and ended up facing wrath of netizens and getting reminded of more embarrassing defeats by the Indian cricket fans.
Share Your Views In Comments Below