News
Indians Want To Boycott Chinese Products After China's Verdict On Masood Azhar, Here's Why
This comes exactly one month after the Pulwama tragedy of 14th February, which cost India the lives of over 40 CRPF jawans when a car full of explosives rammed into a convoy carrying the jawans. Pakistani militant group, Jaish-e-Mohammed, claimed responsibility for the attack.
Since then, India has made a bid to the UN Security Council to have JeM leader, Masood Azhar, listed as a global terrorist. However, this bid has been put on a "technical hold" by China.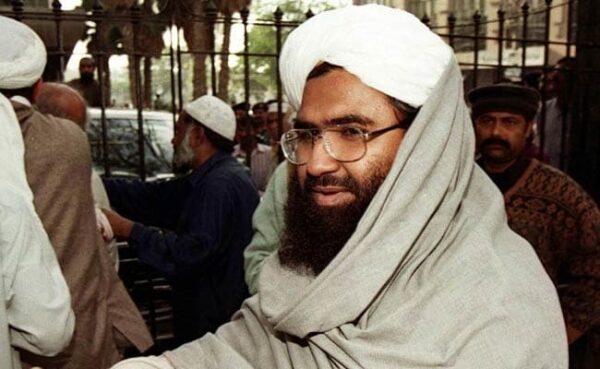 This is the fourth time China has blocked this bid since the year 2009.
The UK, US and France had moved to have Azhar booked under the 1267 Al Qaeda Sanctions Committee of the UN Security Council on February 27th, 13 days after the Pulwama attack.
However, China has given its verdict on Masood Azhar and has blocked the bid. According to the Ministry of External Affairs, this is extremely disappointing.
Soon after the verdict, several Indians began demanding a boycott of all Chinese products and #BoycottChina and #BoycottChineseProducts began trending on Indian Twitter.
According to them, this move by China shows that they are willing to prioritize diplomatic relations over terrorism and therefore, it is important to boycott Chinese goods.
This is what they have to say:
#1
We should not use Oppo, Vivo, Realme, Apple, Samsung smartphones and tablets. Hit China hard. #BoycottChineseProducts @oppo @realmemobiles @Vivo_India Xiaomi can be used because they are manufacturing in India

— Sukhroo (@sukhroo) March 14, 2019
#2
By buying Chinese product we r doing biggest mistake of our life so#BoycottChina#BoycottChineseProducts#BoycottChineseGoods pic.twitter.com/qYuJQsmp5C

— Virat kohli (@Tweetskohli) March 14, 2019
#3
#BoycottChineseProducts
That's why Japanese are best!

Uninstall all Chinese app from your phone.

Tiktok,Weibo, WeChat, UC News, UC Browser and Baidu Maps. pic.twitter.com/npkoD8nxGY

— Pratik (@sonipratik0071) March 14, 2019
#4
China supporting terrorism again…
Indian JANTA doesn't need more explanation than this to #BoycottChina and #BoycottChineseProducts pic.twitter.com/ZYUaNStXxb

— Sanghati dutta (@Sanghati6) March 14, 2019
#5
It's all biased situation that China will block Indians move in UNSC for banning masood so all Indians must boycott entire Chinese products its the only way to teach them #BoycottChina #BoycottChineseProducts pic.twitter.com/FWDpS1k7pT

— Divakar R Divu (@r_divu) March 14, 2019
#6
Let's now religiously stop using using Chinese products.#BoycottChina #BoycottChineseProducts

— devendra khatri (@devkhatri) March 13, 2019
#7
My humble request to every Indian. We must retaliate on China for this act. Show your patriotism by boycotting chinese products. Every rupee will saved by this act will be your contribution to nation and tribute to our soldiers.#BoycottChineseProducts

— Kamal Kumar (@KumarKamal152) March 13, 2019
#8
All Indians who are having even an iota of self integrity should no longer buy anything from smartphones to pens from the Chinese who are sponsoring terrorism 🙏😔

— Upasana Singh (@upasanatigress) March 14, 2019
#9
📣
EVERY TIME U BUY a CHINA PRODUCT👇

⤵U r Demeaning d Soldier who laid dwn hs LIFE 4 U

⤵U r SupportingTERROR
coz moneyU Pay China is investd in2 PAK,who sends Terrorists 2Kill us&Our Soldiers

SO
IF U❤IND
IF U Respect OurJawans#BoycottChineseProducts 👊#ThursdayThoughts pic.twitter.com/cpSv2xhUfE

— Empress👑 (@iempress_1) March 14, 2019
#10
This will also help to create more domestic jobs & reduce India's trade deficit. #BoycottChineseProducts #ChinaSupportsTerrorism pic.twitter.com/jI3dubAGwB

— Ranjeet Chaudhary 🇮🇳 (@ch_ranjeetsingh) March 14, 2019
What is your take on this? Share your opinions with us.
Share Your Views In Comments Below