News
Inspirational Mother Needed Skin Transplant For Falling On Her Face On A Hot Curling Rod
Brittney Sullivan 32 years old mother of three beautiful kids from the Texas, United States Of America. Brittney needed skin grafts after falling on the face on a hot curling rod while doing her hair before going to work.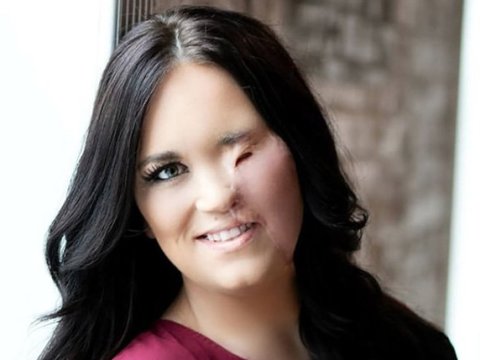 Sullivan works as a transaction coordinator. Brittney was diagnosed with epilepsy in 2013.
In January 2018 she had an epileptic fit while curling her hair in the washroom. Her 8-month-old daughter Makennah Reign then discovered her on the floor of the bathroom with her face down on the scorching hot curling tongs.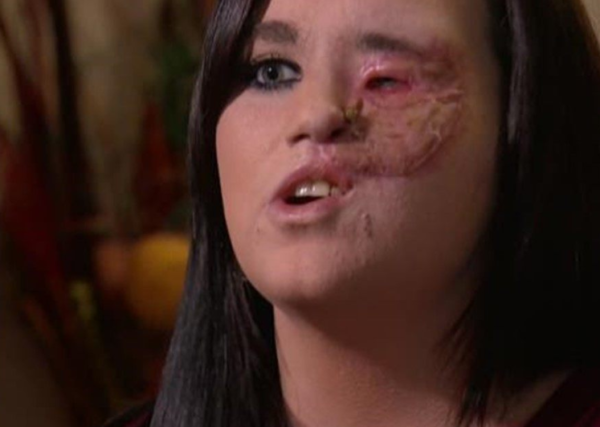 She suffered third-degree burns and needed six operations including a full skin transplant, but after coming to terms with her facial scars. She is sharing her story to show people beauty isn't skin deep.
Brittney is an inspiration for all the beautiful girls who don't feel confident in their own skin and her words are going to make you feel a lot confident about your own self.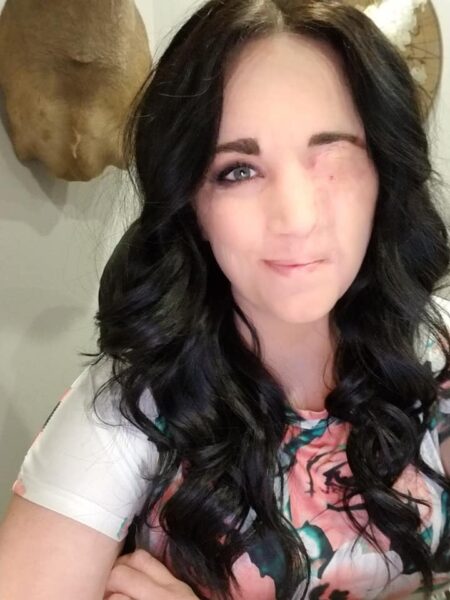 When asked Sullivan said "I started the morning like any other morning. I was standing in my bathroom, curling my hair getting ready for work. The next thing I knew, I'd woken up in the hospital.'
She is extremely proud of her children for being the best lifesaver without panicking and she believes they behaved just the way they were trained to work during emergencies.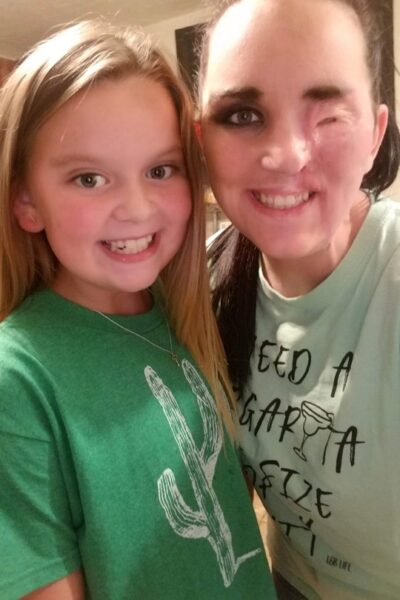 Her daughter Makennah, who was eight at the time, found her on the bathroom floor and immediately got in touch with her grandparents.
She said 'my dad took the kids to school and my mum took me to the hospital. When I found out the extent of my injuries I cried and thought, 'I'm never going to be beautiful.'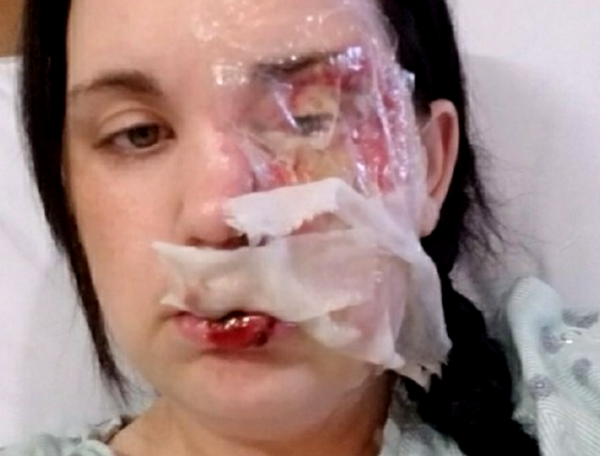 It took her a week to look at herself in the mirror. She would be lost cause a zillion things would cross her mind. The thoughts of her husband leaving her or her kids being afraid of her.
But her family has been amazing. Each one of them supports her through everything.
She was hospitalized for about 12 days went under the knife for 6 surgeries her right eyelid got burned cause of the curlers.
Brittney still uses her hair curler but with a lot of caution. Brittney started an online support group called 'Beauty Within Brittney' where she advises and inspires people to look beyond her scars.
"Once I finally saw myself in hospital, I just thought, 'I'm tired of being insecure and so I'm going to be beautiful and show everyone the beauty within me.'
Share Your Views In Comments Below