Sports
"IPL Me Paison Ke Liye Khelunga," Twitter Roasts Jasprit Bumrah After He Shares Training Video
The Indian cricket team got knocked out from the recently concluded ICC T20 World Cup 2022 in a very humiliating manner as England defeated India by 10 wickets in the semi-finals and England batters made a mockery of Indian bowling in that match.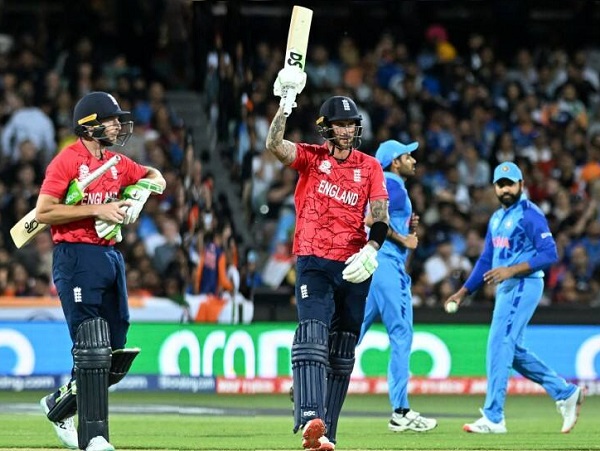 It is absolutely true that Indian bowling struggled throughout the tournament and the star pacer Jasprit Bumrah was badly missed. Bumrah who is touted as one of the best pacers of all times didn't play in the Asia Cup 2022 and the ICC T20 World Cup 2022 because of his back injury.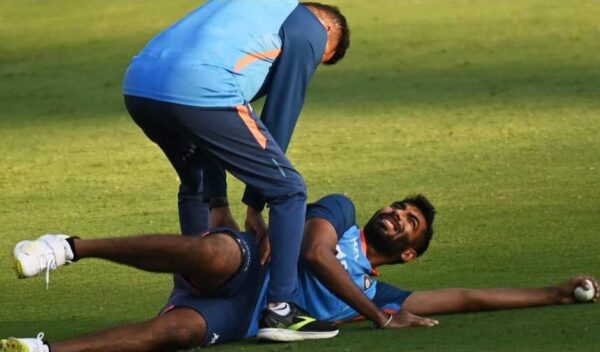 The 28 years old cricketer was slammed by many at that time because he was back on the field after a break because of an injury and they knew that his absence in the T20 WC would prove costly to the team. He is still recovering from the injury and neither he is a part of the Indian squad which has gone on the New Zealand tour nor he will accompany the team which will go on the tour to Bangladesh where team India will play 3 ODIs and 2 test matches.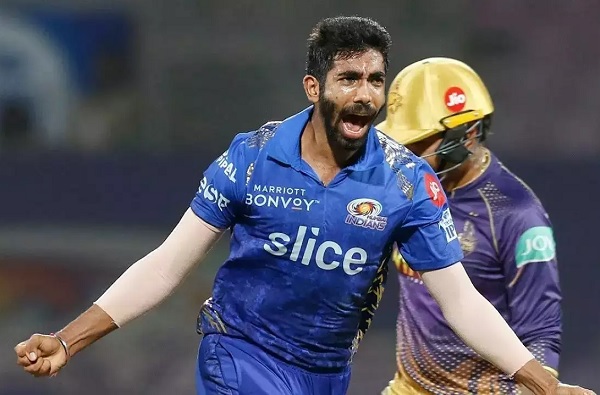 Recently, Jasprit Bumrah posted a video of his training session in which he can be seen working very hard but the video didn't go well with many online users and they asked him to be more careful as the IPL is still 4 months away.
Jasprit Bumrah posted the video with caption, "Never easy, but always worth it":
Never easy, but always worth it 💪 pic.twitter.com/aJhz7jCsxQ

— Jasprit Bumrah (@Jaspritbumrah93) November 25, 2022
Click here to watch this video directly on Twitter
Many users told him to focus on the IPL rather than playing for India as in the recent past, he played all the matches in the league but got injured frequently when playing for India.
Here are some selected reactions:
#1
ICC events gaya bhaad me pic.twitter.com/IchmELbbYC

— Revriwaal (@Radhe4435) November 25, 2022
#2
Fit before IPL . Back pain after that …kya karte ho IPL ke baad itna Jo back pain ho jata hai 🤣

— Brijesh Negi (@midastouch786) November 25, 2022
#3
Rohit should rest him for the upcoming series and directly use him in important IPL matches.

— Babar. (@latoo_b) November 25, 2022
#4
Never easy to play international cricket.

always worth to play IPL..

— Rahul Kaushik (@imrksk) November 25, 2022
#5
All the very best for upcoming IPL 2023 bhai. Play some warm up matches for India in the t20i format before going for the big tournament

— Jackedninja (@VNoudiyal) November 25, 2022
#6
Yaa. Now u vl become fit before Australia test series. So that no one can question u when u play IPL.
You just want to play IPL. And, u vl play test vs AUS so that ppl vl feel that jasprit is thinking about country.
But reality is ur priority is just IPL. Paisa mil jaega.

— TheAbdomenDoctor 📣 (@quesadilla02) November 25, 2022
#7
The only bitter truth is …. The exceptional bowler who has never risen to the occasion during WC semis & Test championship 🏆 Final … The same goes for scary mindset @klrahul

— Devraj Vansadia (@devrajsinh18) November 25, 2022
#8
Yeah champ….good to see you all ready for the next important IPL …..Hopefully BCCI will give you enough rest during internationals to keep you fresh for MI….

— Prabhas kumar (@Kautilya88) November 25, 2022
#9
Desh ke liye khelna wo kya hota hai
Ipl mei paiso ke liye khelunga ..money wh()re

— 🅰️RVIND RAJPUT (@aru___111) November 26, 2022
#10
Bhai aaram se… IPL is still 4 months away, we want you to play full IPL season. Don't take tension of ODI wc we have lord shardul. Stay strong 💪

— Virat Dhoni (@KhelExpert) November 25, 2022
Jasprit Bumrah is an integral part of the IPL team Mumbai Indians and has played an important role in MI's five IPL wins.
Hopefully, the cricketer will join the Indian team soon and help his team in winning the ICC ODI World Cup 2023.