Sports
Irfan Pathan Talks About Huge Difference Between Teams Of T20 World Cup 2007 & WC2021
The Indian cricket team is being considered as one of the favourites for winning the ICC T20 World Cup 2021 and it is not just the Indian cricket fans who are having this opinion but the legendary former Aussie cricketer Shane Warne has also taken India's name in one of his favourites. It is quite obvious that the expectations are quite high from this team and things may work against the Indian squad if they get affected with the pressure of these expectations.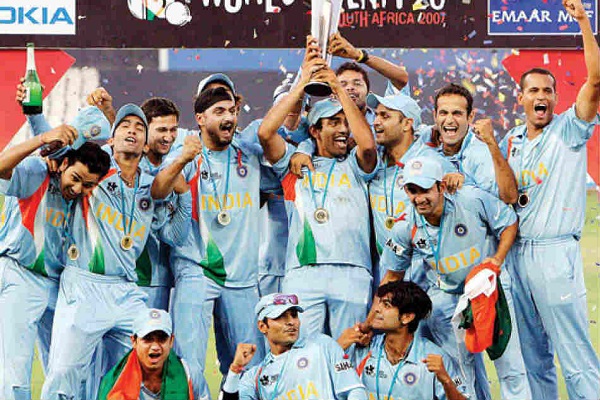 The former Indian cricketer Irfan Pathan was a part of team India which won the 2007 ICC T20 World Cup in South Africa. Recently, he took part in a TV show in which he recalled the times of 2007 and told how it was different from the present times.
Irfan Pathan stated that nobody had any expectations from them when they went to play the T20 World Cup because at that time, they didn't have any experience of T20 cricket but the present Indian team is pretty much experienced as far as T20 cricket is concerned so a lot is expected from them. He adds that nowadays cricketers play the IPL and other franchise leagues along with the T20 tournaments and a lot is being talked about the T20 format and games.
Irfan Pathan also talked about the influence of social media in the present times. He said that in 2007, social media had very less presence but today it has a strong presence because of which a lot of discussion on performances can be expected and many memes will also get posted. He also says that he feels the Indian cricketers are well aware of the expectations that cricket fans have from them but they also know how to handle them in a proper manner.
India will play its first match against Pakistan on 24th October and it will certainly be a very high intensity game.