Sports
Irfan Trolls Yusuf Pathan During Instagram Live Chat, Asks What Salary He Is Getting For This
The cricketers don't have the option of working from home so now social media networks have become their new playing grounds and they are utilizing them properly by carrying out #AskMe sessions, Instagram live chats and also by requesting their fans and followers to remain indoors in order to save themselves from the coronavirus pandemic.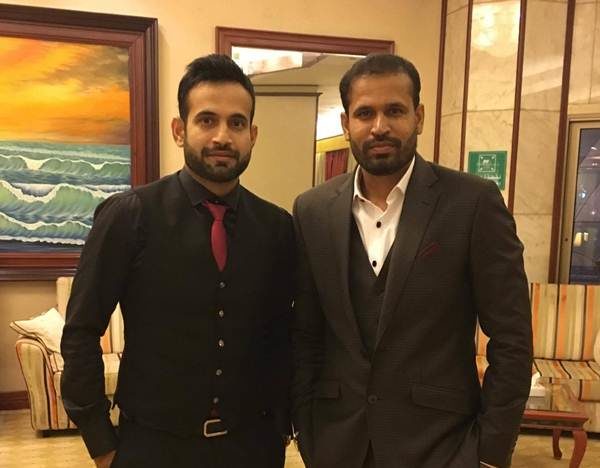 The Indian cricketer Yusuf Pathan also chatted live with a cricket portal recently and talked about many things including his IPL stint.  For majority part of IPL, Yusuf was with Kolkata Knight Riders (KKR) and was also a part of the team when KKR won IPL twice; however for the first three years of IPL (2008-10), he was with Rajasthan Royals (RR) and he was full of praises for the former Australian cricketer Shane Warne.
Shane Warne was the skipper of Rajasthan Royals when the team won the inaugural edition of IPL in 2008 and as per Yusuf, only a captain like Shane Warne has the capability to win the tournament with such limited resources. Yusuf added that at that time, there were not many big international players in RR but Shane not only took the team to the final but also won the tournament.
During this live session, Yusuf Pathan's younger brother also made an appearance as he made a comment in which he asked Yusuf how much salary he is getting for the live chat with cricket portal. This funny comment by the younger brother made the fans laugh out loud.
Here is the comment: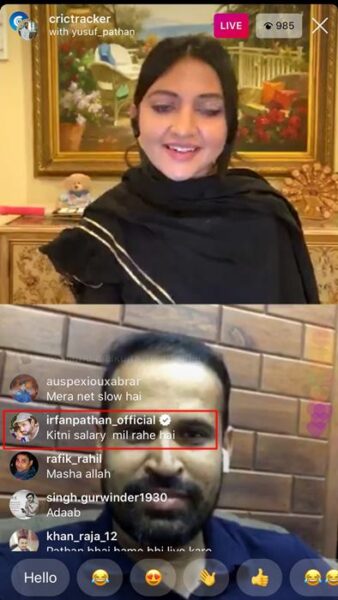 Yusuf and Irfan both have played for India and many times played important roles in the team's victory. What's more, nowadays they are also making TikTok videos for entertaining their fans and recently, Irfan became a hair-stylist for his brother and father as the hair saloons are closed due to the lockdown.
Share Your Views In Comments Below