Sports
"Irresponsible," English Media & Fans Slam Ravi Shastri & Virat For Attending Book Launch Event
The 5-match test series played between India and England under Pataudi Trophy ended abruptly after the 5th test match which was scheduled to be played at Old Trafford Cricket Ground, Manchester, got cancelled due to the COVID-19 scare. Just a day before the fifth test match, the assistant physio Yogesh Parmar tested COVID-19 positive which compelled the Board of Control for Cricket in India (BCCI) and the England and Wales Cricket Board (ECB) to discuss the matter and they decided to cancel the fifth test match, though they kept the option of rescheduling the match open.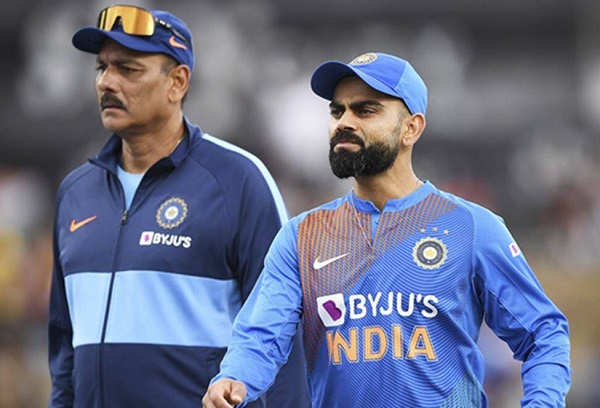 This was the fourth case in the Indian camp as earlier, the Indian team's head coach Ravi Shastri tested positive along with Bharat Arun and R Sridhar. What has left BCCI more worried is that Yogesh Parmar has tested positive despite the fact that Shastri, Arun and Sridhar have not even travelled to Manchester with the team.
While the ECB is not happy with recent developments, the English media is leaving no stone unturned in slamming the Indian contingent for the unfortunate events as the Indian skipper Virat Kohli along with Ravi Shastri attended a book launch event in a hotel in London during the test series. The BCCI officials are also of the opinion that this is how Shastri and other support staff members have caught the virus.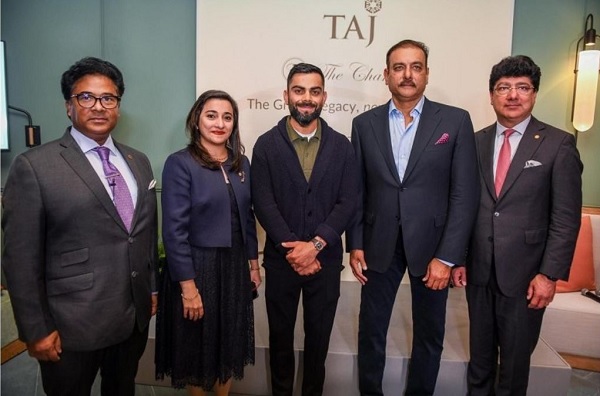 However, the BCCI secretary Jay Shah had already instructed the players and support staff not to attend any public events during the tour. The good thing is that all the players have tested negative but this is certainly a warning for the BCCI and the team management as to how the senior members can behave in such an irresponsible manner by leaving their bubble and attending a public event.
Fans and cricket lovers have also slammed Ravi Shastri for his careless act and this is how they have reacted:
#1
The Ravi Shastri book launch is going to get a fair bit of scrutiny I think. On the one hand, idiotic for players & staff to mingle w public w/o any precautions. But on the other, there wasn't a strict biosecure environment. No rules strictly broken. 🤷🏻‍♀️ #ENGvIND

— Isabelle Westbury (@izzywestbury) September 10, 2021
#2
In the midst of a Covid series, Ravi Shastri did a book-launch which has potentially led to an outbreak in the team.

Now even though all players are fine, the final test is cancelled to salvage IPL.

Long live the spirit of cricket, err, commerce.

— Atulya Mahajan (@amreekandesi) September 10, 2021
#3
Ravi Shastri & Virat Kohli should be questioned harshly by @BCCI: Why they both attended the book launch in UK without acquiring clearance from ECB?

It was clearly breach of bubble & Covid norms.

Shame: Both should be sacked immediately.#ManchesterTest #5thTest pic.twitter.com/yJLkKDwZmW

— Gaurav Mishra🇮🇳 (@IAmGMishra) September 10, 2021
#4
"You will have to spend 4 months in England."
"Ooh, that's bad."
"But you'll win a Test series!"
"That's good."
"The series will be cancelled for COVID."
"That's bad."
"But you can attend a book launch!"
"That's good."
"The book is Ravi Shastri's autobiography. That's bad." pic.twitter.com/u4gsAJQp8t

— Geoff Lemon Sport (@GeoffLemonSport) September 10, 2021
#5
Cancelled due to players cannot participate in IPL. Also Ravi shastri and virat kohli attended book launch which was cause of covid due to bubble breach. SL banned players who breached bubbled.But no action on Indian players.Shame on BCCI #ENGvIND

— Raj Melvin (@Rajmellvin) September 10, 2021
#6
Wonderful Series Ended in a bad way…

I am an Indian, still I will blame Ravi Shastri Book launch event and Captain Kohli following him.

So many fans already travelling to the stadium, so many will have stayed in hotels.

I was very much excited for the last test but😞😞

— Rakesh Ranjan Samal (@samalrakes) September 10, 2021
#7
I hope Ravi Shastri enjoyed his book launch.

— Test Match Dan (@TestMatchDan) September 10, 2021
#8
yeah, this is fair…having your book launch is important or the players and support staff's health…same words for England cricket board CEO as he also attended the book launch party

— 87.58 (@LAVITRA19166015) September 11, 2021
#9
#ManchesterTest
Indian fans to Ravi Shastri and Kohli for going to that book launch event: pic.twitter.com/FjTi1TA7oO

— Rajneesh Chaudhary (@Rajneesh_16) September 10, 2021
#10
India-England 5th test match is called off. We can all start with the blame game & people can say Indian players wanted to play IPL. But, in all of this Ravi Shastri having a book launch in London, in such a crowded set up should be spoken. Such an irresponsible thing to do.

— Sid (@united_sid) September 10, 2021
#11
Ravi Shastri and Virat Kohli have acted irresponsibly in scheduling a launch function for Shastri's new book in the midst of a series. This has cost India a series win

— Good Governance 🇮🇳 (@sri9011) September 10, 2021
Earlier it was heard that only the first day of the fifth test match was cancelled but later it was said that the fifth test match was cancelled; nevertheless, both the boards kept the option of rescheduling open whenever it would be possible. As of now, India stands as winner of the series (Pataudi Trophy 2021) as the team leads by 2-1 in the four test matches that have been played.
What is your opinion in regard to Virat Kohli and Ravi Shastri attending a book launch event?
Share Your Views In Comments Below