Sports
Is Rohit Sharma's Test Career Over After Hanuma Vihari's Brilliant Knocks? Here's What Fans Tweeted
The fans of Rohit Sharma were quite upset when they came to know that Hanuma Vihari had been preferred over Hitman for the test series against West Indies. Rohit was in a great form in the World Cup 2019 as he scored five centuries in the tournament so keeping him out of the playing eleven seemed a little strange even to his critics.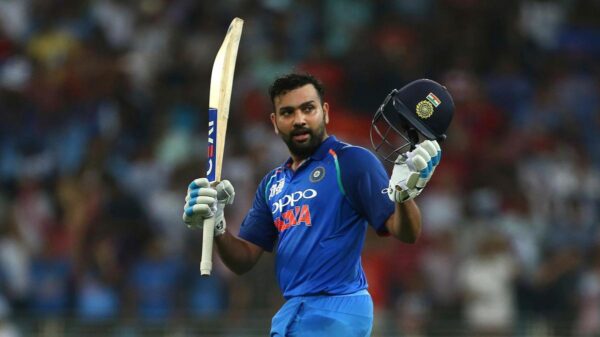 However, Hanuma has justified the team management's decision as he has performed superbly in the ongoing test series against West Indies. In the first test match, he scored 37 runs in the first inning while in the second inning, he missed his century just by 7 runs since he scored 93 runs. His knock in the second inning played a crucial role in India's win by a huge margin of 318 runs.
If we talk about the second test match, we have to admit that Hanuma Vihari has played a knock which he will always remember. He scored his maiden century (111) and also partnered with Ishant Sharma in order to take his team in a strong position while in the second inning, he once again played sensibly and scored a half century, that too when India lost wickets in quick succession.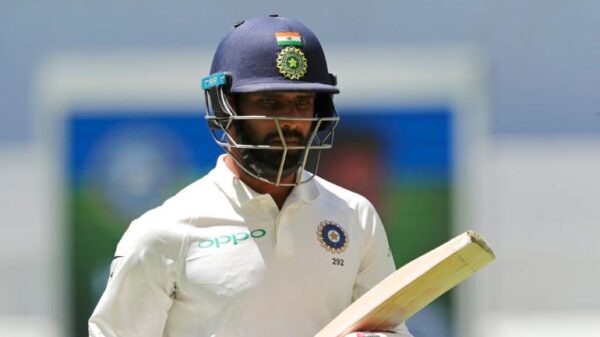 The good part was that Hanuma performed superbly whenever his team needed it the most. He was not able to make his presence felt in Australia but this time, he has done exceptionally well. Hanuma's performance in the West Indian series has started a discussion as to whether he has shut down the doors for Rohit Sharma in the test matches or not.
Here are some reactions from the cricket lovers:
#1
With another fifty from Vihari, I hope this is the end of Rohit's test career. Even if Vihari fails, India has enough options coming through in domestic. #indvwi

— Samrat (@sam91notout) September 2, 2019
#2
Virat Kohli seems extremely happy that Hanuma Vihari scored a century and reduced the chances of Rohit Sharma getting into the team. Clear rift between Virat and Rohit visible. #INDvWI

— Keh Ke Peheno (@coolfunnytshirt) August 31, 2019
#3
Rohit is a very Flop player for test. His technique is Terrible for test.

They should find some new opener just like Hanuma Vihari

— Truth (@Truth25006797) September 2, 2019
#4
Rohit and Vihari trying to secure their place in test team. pic.twitter.com/3GkyyW9hFB

— Kourageous ✨🇮🇳 (@AN_EVILSOUL) September 2, 2019
#5
Congrats Telugu thejam @Hanumavihari on your first international test 100. You proved your worth, way ahead than rohit sharma at 6. Good luck #WIvIND

— Balaji (@Balaji_pspk) September 1, 2019
#6
Hanuma Vihari showing how quality batter he is and the kind of technique and temperament he posses to be successful at this level. I still can get over the fact that H Vihari was dropped for moron #RohitSharma for the first Test against Aus at Adelaide. @mohitsharma13_ @TrollvkH

— Vishal Yadav (@VishalY44691113) September 2, 2019
#7
Ex ordinary batting @Hanumavihari @ImIshant.@Jaspritbumrah93 u r jem,u r special to indian team.Really feel sad for @ImRo45

— Abu Saleh (@abusaleh687) September 1, 2019
#8
Your test team is ready.. Prithvi Shah, mayank Agrawal, Pujara, kohli, rahane, Hanuma vihari, Saha,.. And bowlers.. You have 4 spinners and 6 fast bowlers.. Rotate them according to their fitness and situations.. Remove KL Rahul, Rishabh pant and Rohit Sharma from test team

— Manoj Pathak (@ManojPa21817273) September 2, 2019
#9
Vihari scores a century
Rohit sharma right now #INDvWI pic.twitter.com/1oAogsZHZv

— Bindaas Khiladi (@BindaasKhiladi) August 31, 2019
#10
Rohit Sharma has got many chances to cement his place in test team.
But Hanuma Vihari has solidified his place in fewer chances.
No doubt on Rohit's calibre in ODI but test cricket is different ball game.

— Indrajeet Dawle (@dawle_anand) August 31, 2019
#11
In & out of test cirucit for a year or so.#hanumavihari brings his Maiden ton with more patience & determination.slight change in techinque will make his shots look classy & elegant. With middle order getting stronger #rohitsharma has to wait for his turn. pic.twitter.com/edBYsdD5BT

— Praveen (@prvnkumar07) August 31, 2019
#12
if u see consistency of HANUMA VIHARI .. i believe now that instead of ROHIT ..u have to give chance to talented players consistently performing in DOMESTIC
OPENERs- PRIYANK panchal, abhimanyu eswaran, FY FAZAL, S GILL ..they need chance now#WIvIND #INDvWI

— PUTINavnit (@rus_vala) September 2, 2019
#13
This century by #hanumavihari now delays @ImRo45 's Test breakthrough even more. Wonder if it's ever gonna happen. #WIvIND

— Shubham Khare (@shubhamkhare71) August 31, 2019
#14
Vihari is shutting the door slowly but surely for Rohit Sharma in tests. And no, I don't think Rohit can replace KL Rahul at the top. India has a lot of other options for openers. Gaikwad, Shaw, Gill, Bawne to name just a few. Can use Vihari occasional offies too.

— Aditya (@adityavnathan) September 2, 2019
It is true that if Hanuma keeps on playing like this, it will be difficult for selectors to think about Rohit and what makes it more complicated for Hitman is the fact that many other youngsters are also waiting for their chance in the team.
What is your take on this matter? Do let us know.
Share Your Views In Comments Below