The whole world's attention is on Tokyo at the moment as the biggest sports competition of the world, Olympics is taking place over there. As far as India's performance is concerned, the account was opened by the Indian female weightlifter Mirabai Chanu who won the silver medal in 49 kg category. She was showered with love and affection by the citizens of India for making the country proud in Olympics and the next morning also brought good news that the Indian wrestler Priya Malik won a gold medal in the World Wrestling Championship taking place in Hungary.
However, many people were not aware of the fact that the World Wrestling Championship is also taking place at the same time as Olympics and they thought that Priya Malik won the first gold medal for India in Tokyo Olympics.
The same mistake has been committed by the Indian cricketers Hanuma Vihari and Ishant Sharma who are in England at the moment where the Indian team will be playing 5-match test series against England starting August 4.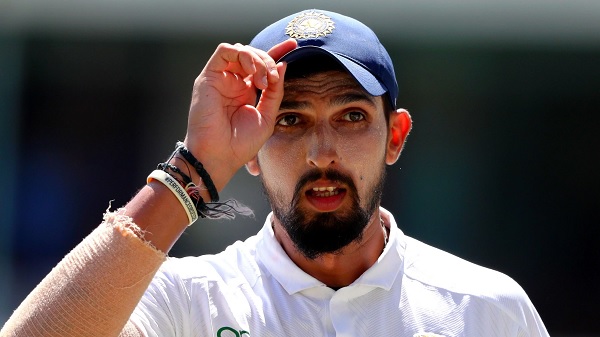 Both the Indian cricketers took to the micro-blogging site Twitter and congratulated Priya Malik for winning the first gold medal for the country in Tokyo Olympics; nevertheless, they soon realised their goof-up and deleted their tweets.
Here is what Ishant Sharma tweeted: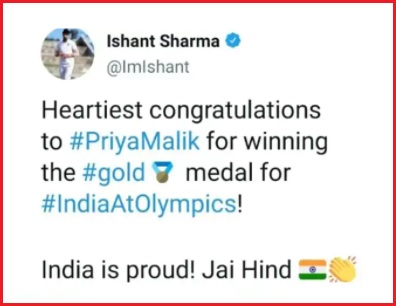 Check out the tweet made by Hanuma Vihari:

Ishant Sharma has been an integral part of the Indian pace battery and most probably he will be included in the Indian squad which will be playing the first test match against England at Trent Bridge. However the inclusion of Hanuma Vihari will depend a lot on the combination with which the Indian team will like to play.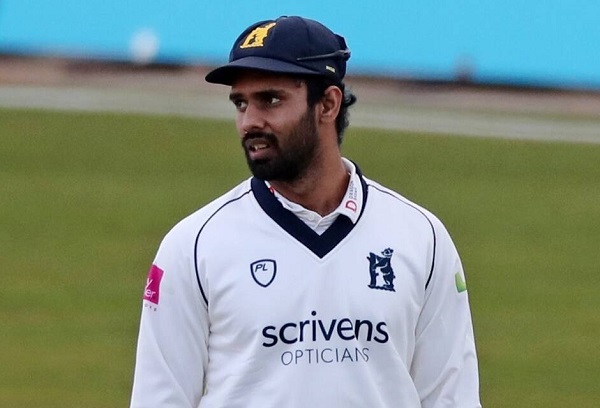 Hanuma Vihari last played for India in the Sydney test match which was played against Australia and India managed to draw it because of some patient innings by Hanuma Vihari and Ravichandran Ashwin.
We also congratulate Priya Malik for winning a gold medal at the World Wrestling Championship.