Sports
Ishant Sharma Went Unsold In IPL Auction But Appears In Virtual Guest Box, Twitter Reacts
The craze of the IPL 2022 is in full swing among the Indian cricket fans but some fans are a little disappointed with the fact that they are not able to see their favorite cricketers this time. While AB de Villiers decided to take retirement, Chris Gayle didn't register and there were some big names who went unsold such as Suresh Raina, Ishant Sharma, etc. While Suresh Raina made his debut as a commentator in the IPL this year, Ishant Sharma also made an entry in the tournament in a different manner which has left his fans in a state of shock.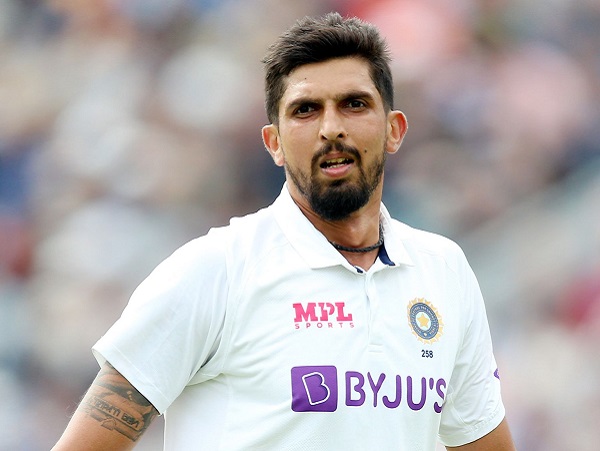 Ishant Sharma led the Indian pace battery for quite a few years and he played for many teams (Delhi Capitals, Deccan Chargers, Punjab Kings, Kolkata Knight Riders, Sunrisers Hyderabad and Rising Pune Supergiant) in the IPL since the inaugural edition of 2008 but this year, he went unsold because of his poor performances in the recent past. The Delhi cricketer didn't attract a single bid at his base price of Rs. 1.5 crore but in the match against Royal Challengers Bangalore and Kolkata Knight Riders which was played at Dr. D Y Patil Stadium, Mumbai, he was seen sitting in the virtual guest box.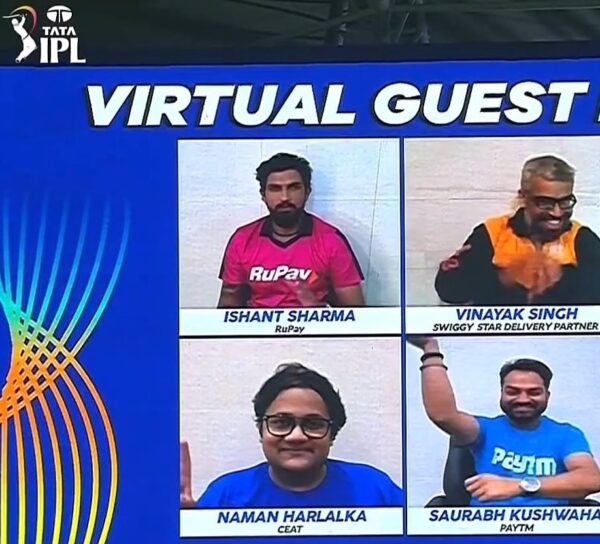 Fans were left bewildered after seeing the pacer in the virtual guest box in place of the field and many were sad and upset for Ishant Sharma. This is how fans reacted:
#1
Ishant Sharma in the virtual guest box, dfkm 😭😭 #RCBvKKR pic.twitter.com/MrrXCOh0ot

— Sohom ᴷᴷᴿ (@AwaaraHoon) March 30, 2022
#2
Ishant Sharma is more happy in Guest box than in DC https://t.co/9zvYvCiFyx

— Av1na8h (@K1ckbut) March 30, 2022
#3
Did I saw Ishant Sharma in fans virtual guest box 😲😲

— Aditya (@CricCrazyAdi) (@CricrazyAdi) March 30, 2022
#4
Ishant Sharma in Virtual Gear Box ?? Wait What ?? pic.twitter.com/uHCjcdIyFQ

— Smith (@Odinkabaap) March 30, 2022
#5
wtf
Ishant Sharma🤣🤣😂😂 pic.twitter.com/H6ngceIx5F

— Shashank Rajput (thank you VK ) (@i_am_virat_fan) March 30, 2022
#6
I'm sorry, Ishant Sharma. You deserve better.#IPL https://t.co/sLezKrZdQE

— Aayush Majumdar (@AayushM) March 31, 2022
#7
Ayoo WTF?!!?? Ishant Sharma?

Unreal Downfall Man 😭😭😭@ImIshant #RCBvsKKR #IshantSharma #IPL2022 #CricketTwitter pic.twitter.com/2wrM9T5wJE

— Peaceful Indian (@Peacefulndian) March 31, 2022
#8
As we all are happy for the likes of Umesh Yadav, Ajinkya Rahane, Kuldeep Yadav who are having a redemption of form this IPL…I feel for Ishant Sharma missing out, did well in games he played for Delhi in last couple of season should have been in ground not on screen. #IPL2022 pic.twitter.com/vuDjv4XAOW

— Dr. Mukul Kumar (@WhiteCoat_no_48) March 30, 2022
#9
From being in playing xi to get featured in virtual guest box, ishant sharma has came a long way 😭😂 https://t.co/UVBrKXk9dE

— vk18king𓃵 (@Viratiansworld1) March 30, 2022
#10
Frands Yeh Ishant Sharma Hi Hai Na😭😭😭😭

Feel For Him😢😢Ek Time Pr India Ka Best Bowler Tha pic.twitter.com/2tFd0LbXI2

— Chinmay Shah (@chinmayshah28) March 30, 2022
The emergence of young Indian pacers in the Indian cricket world has made it tough for Ishant Sharma to retain his place in the Indian squad, though he was India's main bowler in the longest format for quite some time.
Ishant Sharma has played 105 test matches for the country which certainly speaks high of his caliber and talent and he has 311 test wickets to his name. As far as shorter formats are concerned, he has played 80 ODIs in which he has taken 115 wickets and in 14 T20Is, he has taken 8 wickets. As far as IPL is concerned, he has taken 72 wickets in 93 matches that he has played for different franchises.
Seeing Ishant Sharma sitting in the virtual guest box is really shocking!
Share Your Views In Comments Below