Sports
"It Will Probably End His Journey With English Cricket," KP's Strong Remark On Jofra Archer
Nothing seems to be going in favor of English pacer Jofra Archer as he made  comeback on the field in the IPL 2023 after a very long time but just after playing 5 matches, he has got injured once again and he is ruled out of not only the IPL 2023 but also from the prestigious Ashes series. Jofra Archer has suffered from stress fracture once again on his elbow and this will certainly have an adverse effect on his international career.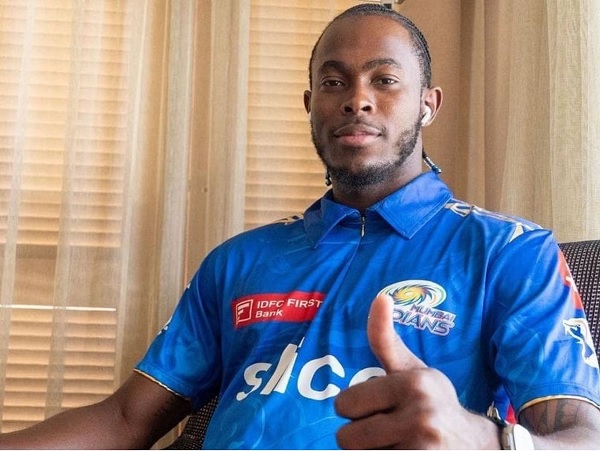 The former skipper of the England cricket team, Kevin Pietersen is quite upset for what is happening with Jofra Archer and KP writes in a blog that he is highly disappointed for Jofra Archer as he feels that this is probably the end of his career with the English cricket. KP writes that there are some reports as per which he may be signed for franchise cricket and that will be the smartest thing for Jofra Archer. He further writes that Archer should take six months to get well, select few tournaments, play in them and bowl at the speed of light in those tournaments which may last for few months of the year. KP further writes that in this manner, Jofra Archer will not only earn good money but he will also have a career in the game.
28 years old Jofra Archer has represented England in 13 test matches and 21 ODIs. Talking about his chances of playing in long formats for the country, KP says that he thinks that the longer format and English cricket has passed by Jofra Archer but there is no fault of his, it's just that he is injury prone. KP feels that Jofra Archer's dream of playing for England is over now and he should just focus on franchise cricket but first he should get fit.
Earlier, the former Indian cricketer Sunil Gavaskar slammed Jofra Archer for not being fully committed towards his IPL franchise Mumbai Indians which is paying him more than what cricket board of his country pays him. MI bought Jofra Archer for a huge amount of Rs. 8 crores in the mega auctions despite knowing that he will be able to play in the IPL 2023 only. Little Master was unhappy because as per him, Jofra Archer was not completely fit when he came to play in the IPL and he didn't inform his franchise about it. Moreover in the five matches in which he played, his performance was poor and he never looked his usual self. Sunil Gavaskar further wrote in a column that Jofra Archer should have stayed with the team even if he was not able to play but he left midway and this didn't go well with the former Indian cricketer.
Do you agree with KP that Jofra Archer's dream of playing for the country is over now? Let us know your views in this connection.
Share Your Views In Comments Below