Entertainment
Jadeja Lashes Out At Sanjay Manjrekar, Says He Has Enough Of His 'Diarrhea'
India is battling for World Cup 2019, and they are performing quite well. Their recent win against Bangladesh even shows that they are in their best form. Most people don't realize how much pressure the team and the players go through, despite their loss against England they have aced all matches till now.
And it is a lot easier to sit and criticize than go there and perform and we can all agree on this. Recently Sanjay Manjrekar, Indian cricket commentator and former cricketer was quite vocal and took a dig at a lot of cricketers playing for the Indian team, including Dhoni. Recently in a tweet, he said that that he now a big fan of Jadeja and said that he performs well in test matches but not in 50 over ones.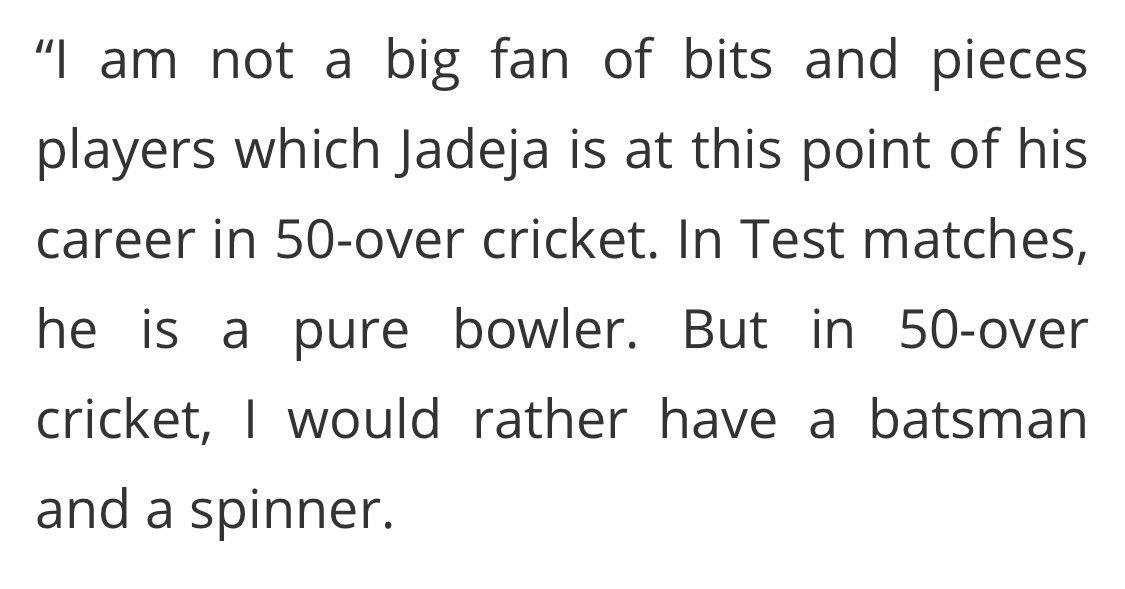 People were really pissed off when he openly called out to Dhoni, but Captain Cool did not respond. When Sanjay criticized Jadeja, he did not keep quiet.
"Still i have played twist the number of matches you have played and i m still playing. Learn to respect ppl who have achieved.i have heard enough of your verbal diarrhoea
@sanjaymanjrekar "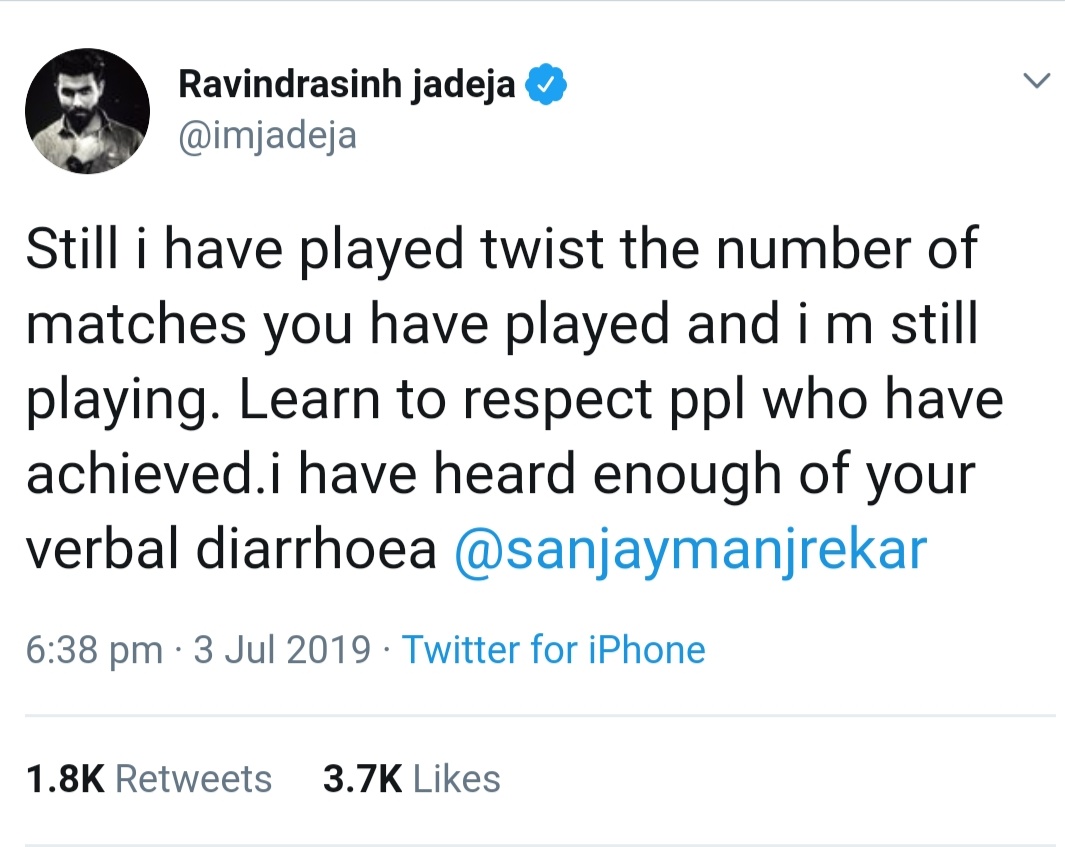 People should now know better not to take digs at the team.
Share Your Views In Comments Below