Entertainment
Janhvi Kapoor Called Smriti Irani 'Aunty', This Is How She Reacted
Smriti Irani, the textile minister, has always found her way into the spotlight. The former TV star is also quite active on Instagram too.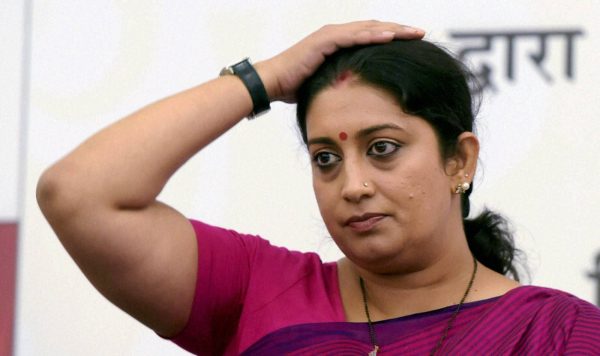 Recently, at an event, she met Janhvi Kapoor, who ended up callimg Smriti "Aunty." Well, you can't blame Janhvi entirely. She belongs to the generation of youngsters who've grown up watching Smriti on TV.
However, the politician took the tag sportingly, and even posted a cute boomerang on Instagram.
She captioned it saying, ""The someone shoot me"moment —When #jahnvikapoor sweetly apologises for continuously calling you aunty & you say " koi baat nahi beta " #totalsiyapa 🤦‍♀️ye Aaj kal ke bachche #auntykiskobola 🙈🚶‍♀️"
In fact, Janhvi also commented on the picture, with a few emojis, showing how embarrassed she was after the incident. However, Smriti Irani really did not seem to mind.
She replied to Janhvi's comment saying,

This was quite nice of her. Don't you agree?
Share Your Views In Comments Below