Sports
Jasprit Bumrah Highly Impressed With Little Boy Imitating His Bowling Action Perfectly
Jasprit Bumrah, the Indian pacer, is considered to be one of the best pacers of the present times and what makes him stand apart from his counterparts is his ability to take wickets in the critical phases and his unusual action.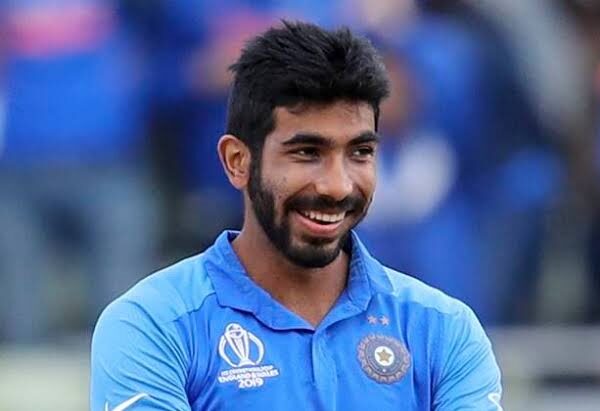 He was first noticed when he made his debut in the IPL for Mumbai Indians and soon in 2016, he got a berth in the Indian squad. Soon, Bumrah earned the reputation of a lethal bowler in the shorter formats and in 2018, he made his debut in test matches on the South Africa tour and impressed everyone by troubling the batsmen.
Bumrah's unusual bowling action should also be given credit for him garnering much attention in very less time and many times we have seen kids copying him. Recently, a Twitter user has shared a video in which a kid is seen copying Jasprit Bumrah's bowling action on a footpath in Mumbai.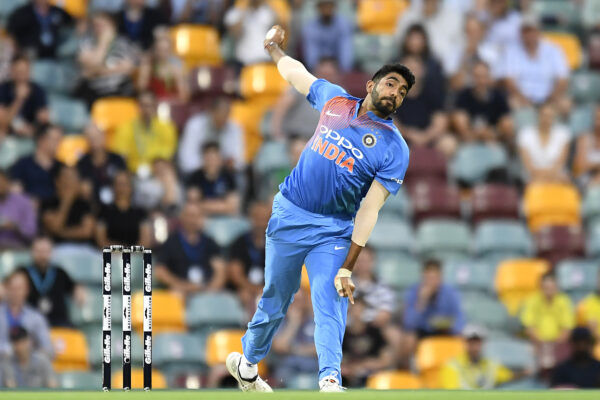 The video went viral soon and it was noticed by the speedster as well. The Indian pacer shared the video with caption, "The future looks bright, little one! Keep at it" and he also posted a flexing muscles emoji.
Here is the tweet shared by Jasprit Bumrah:
The future looks bright, little one! Keep at it 💪🏼 https://t.co/1xdtn1E77F

— Jasprit Bumrah (@Jaspritbumrah93) August 12, 2020
Click here to watch this video directly on Twitter
It was soon noticed by the former Indian cricketer Yuvraj Singh who is ranked among the best all-rounders that India has ever produced. Yuvi commented "Same" which means he is also giving the same wishes to the kid.
Check out the tweet of Yuvraj Singh:
Same !

— Yuvraj Singh (@YUVSTRONG12) August 13, 2020
Twitter also loved the little boy's bowling action and this is how netizens reacted:
#1
So nostalgic…. i used to do for zak, jimmy anderson, RP singh and afterwards bhuvi, mitchel starc 😍🙌…
Iam 21 running and still sometimes swings by taking up their actions 😂

— Janke kya karoge (@karad_sushil) August 12, 2020
#2
Niiicce he is worth the inspiration 👌👌👌

— GEETIKA 🏏🏏 (@Geetikatuli) August 12, 2020
#3
Good to see this..Future Indian pace attack is in good hand. Keep on inspiring the future generation.

— DevDJaiHind (@DevD79687504) August 12, 2020
#4
Jasprit be blessed and jee reminding yourself the future jasprits are these little kids everywhere looking up to you as their role model. In a cricket crazy nation like ours the responsibility is immense. Be a blessing to your Mom as well.

— Yashpal Sinh (@Vruschik) August 13, 2020
#5
He will definitely be one of greatest bowler in the history of cricket 🏏

— Faraz09 (@Farazfara3) August 12, 2020
#6
Ek din iska bhi time ayega sir boom boom bumrah🙏🙏

— Ankush Dwievdi (@AnkushDwievdi) August 13, 2020
#7
JuniourBumrah😄

— Rd (@Rd30ad81) August 12, 2020
#8
He copied pretty good

— Suraj (@IronicSalt) August 11, 2020
#9
one days this kid play for indian team truly #teamindia #JaspritBumrah

— Pavan Gopalghare (@PavanGopalghare) August 13, 2020
After a long break from cricket, just like other cricketers, Jasprit Bumrah is also pretty excited for playing the IPL 2020 which will take place in UAE from Sept 18 to Nov 10. He is an important player of Mumbai Indians and a lot will depend on him if his team has to win the IPL 2020. Mumbai Indians is the most successful team as it has won the league four times under the leadership of Rohit Sharma.
Share Your Views In Comments Below