Sports
Joe Root Reacts To Virat Kohli's Gesture Of Helping Him During Cramps In First Test Match
Joe Root, the skipper of the England cricket team, has played a beautiful innings of 218 runs and helped his team in scoring a huge total of 555/8 by the end of the second day of the first test match against India. There is no denying the fact that the pitch of Chepauk Stadium will turn a lot as the match progresses and the English spinners may use it for their benefit; however, the Indians are known as good players of spin.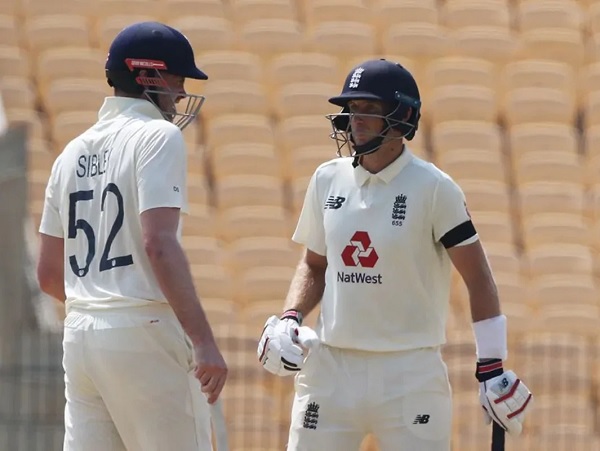 Joe Root is playing his 100th test match and the manner in which he is playing, it won't be wrong to say that he is continuing from where he left in Sri Lanka where his team won the 2 match test series by 2-0. However, it is not easy to adjust in the Indian conditions and the England skipper also experienced a cramp on the first day of the test match.
But what caught everybody's attention was that the Indian skipper Virat Kohli helped his England counterpart by helping him in stretching exercises before his team physio came on the ground.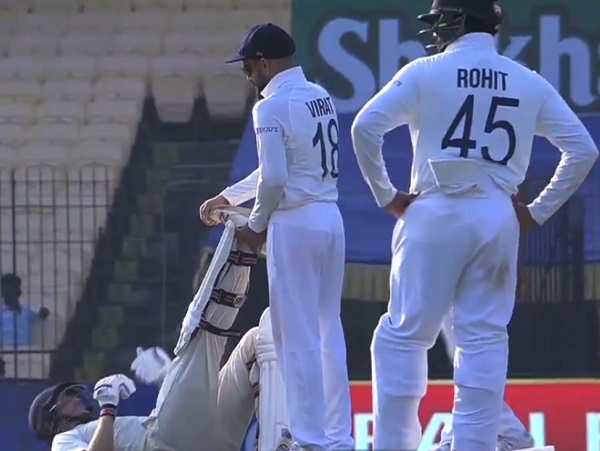 The English skipper was all praises for Virat Kohli in the virtual press conference as he said that it was a good example of sportsmanship from Virat and it was really kind of him that he helped. Joe Root realized that he needed to take more fluids which he didn't do on the first day but he also said that he would compensate for it by eating and resting well in the night. Talking about the first day, he said that it was a nice day as the breeze was flowing and he was trying to adjust with the surface and the bounce. As per him, the longer the batsman stays on the pitch, the easier it becomes for him to bat and he strongly believes that the best hundred is the next one.
Let's see how the Indian batsmen will respond to the huge score made by the England cricket team.
Kudos to Virat Kohli for the beautiful & heart-winning gesture!
Share Your Views In Comments Below