The England cricket lovers were quite disappointed after their team lost to Australia in the first test match of the ongoing Ashes series but they must be a little happy after the second test match got drawn. The English fans are now hopeful that England will make a comeback in the series otherwise after the first test match, people were afraid of Australia whitewashing England in the series.
Jofra Archer, the England pacer, has played a great role in England's comeback as he made his test debut after James Anderson was given rest due to injury. Jofra will always remember his debut as he injured Australian batsman Steve Smith with his bouncer which he bowled at 92.4 mph.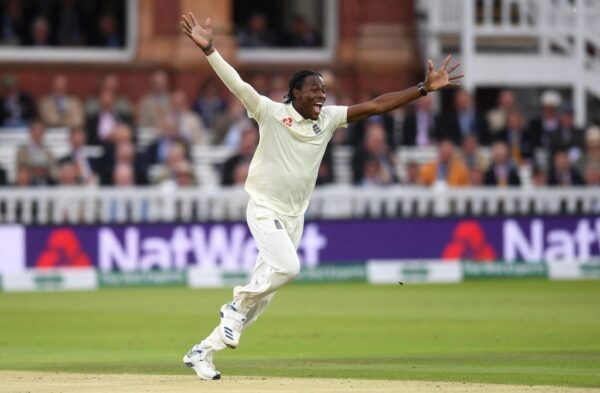 The ball hit the batsman near the chin and Steve Smith experienced severe pain after which he was taken out for a concussion test and treatment. Steve was batting at the score of 80 when he was hit by Jofra and it resulted in the England pacer getting slammed on social media networks.
The online users were not happy as Jofra didn't even go to check the well-being of the Australian batsman when he was lying on the ground and was mourning with pain.
Jofra also opened up about the incident and said that he didn't like seeing Steve being carried out. He said that as Steve went down, everyone stopped, got tensed and their heart skipped a beat but when Steve got up and started moving, he breathed a sigh of relief. He also stated that nobody wants to see someone going on a stretcher.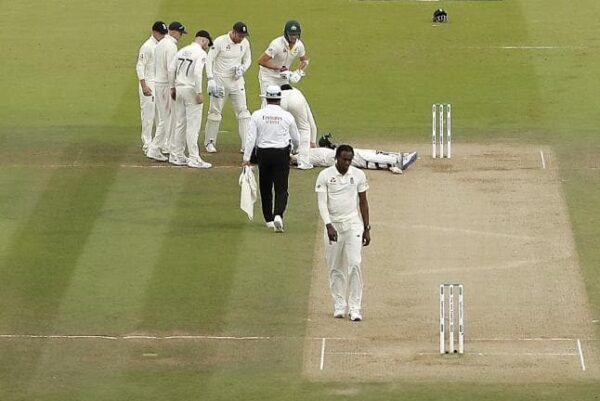 Steve has been performing great in the series and he had a chance of scoring a century in this match as well but he got out at 92 on a delivery bowled by Chris Woakes.
Jofra Archer's inclusion in the England team can bring a big change in the ongoing Ashes series and he will be quite important for England. What do you say?