Jofra Archer, the English pacer, is undoubtedly one of the best bowlers of the cricket world in the present times and his stats will prove it correct if anybody has a doubt about it. The Barbadian born player made his debut in the year 2019 and in such a short period, he has become an integral part of the England bowling attack across all the formats.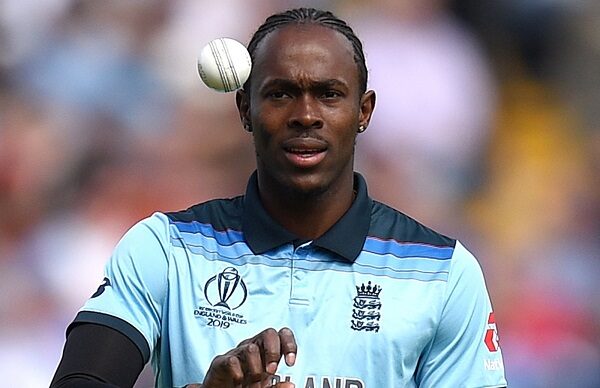 However, what still hurts him and his fans is the fact that the cricketer has to bear the brunt of racial slurs and comments on social media networks. But the good thing is that Jofra doesn't let those jerks go away easily, he makes sure that they should get punished for their disgusting behaviour and he also shames them publicly.
Jofra is also pretty famous for his funky jewellery – earrings, watch and neck chains. Recently, a social media user used abusive and racist language for the pacer and asked him to stop wearing the watch and chain which he has perhaps stolen. The English cricketer took the screenshot and posted it on his Instagram, asking his fans and followers to help him in getting the hater's page reported and blocked.
Jofra Archer wrote, "Hey guys can you help me to report this page please."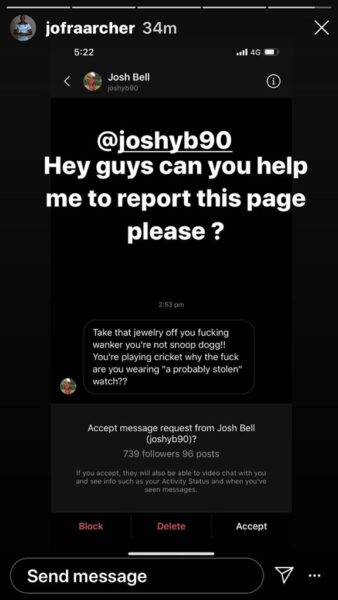 When the hater realised that he had committed a mistake, he offered his apologies citing that he was drunk and pretty annoyed over the defeat of England in the first ODI of the three match series against Australia. The social media user wrote, "Would like to send my full apologies with huge regret about some outrageous and ridiculous comments posted last night… up late and drunk watching the cricket, mad at the Aussies collapse..no excuses…disgraceful behaviour…apologies once again…"
Nevertheless, the pacer was in no mood to accept the apology and he hit back with, "If you are thinking that when you're drunk you were always thinking about it".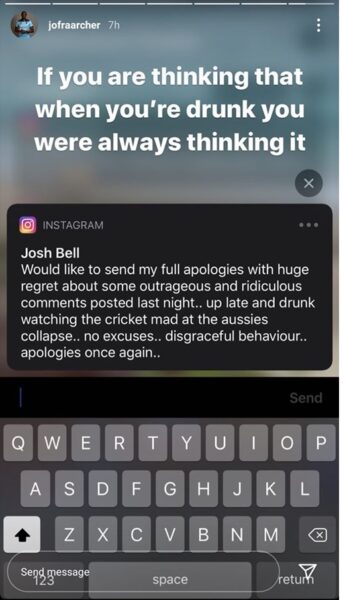 In the first ODI which was played on Friday, Australia scored 294 runs batting first with the help of some brilliant knocks played by Glenn Maxwell (77) and Mitchell Marsh (73). In response, the England team managed only 275 runs and lost the match by 19 runs.
That was quite a cool way of handling such haters on the part of Jofra Archer, what do you say?