Entertainment
Joker Honest Review: Joaquin Phoenix's Performance Stole The Show, Critics Hailed Him
Todd Phillips directorial Joker premiered at The Venice Film Festival this year and needless to say it is the most twisted movie in the festival. After the film premiered critics divided into two groups, some think that after this Joaquin Phoenix is the sure winner of the Best Actor award and others think that he will be competing under Most Acting category. But most people think that Joaquin's performance will definitely earn him an Oscar nomination.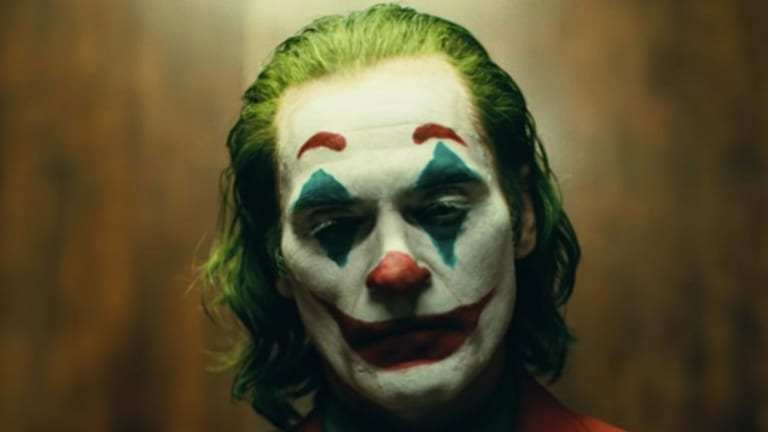 The movie received an eight-minute standing ovation. Critics praised the actor's bold, edgy and dark performance. One of the critics David Ehrlich wrote, "Todd Phillips' Joker is unquestionably the boldest reinvention of "superhero" cinema since The Dark Knight; a true original that's sure to be remembered as one of the most transgressive studio blockbusters of the 21st Century."
Joaquin even mastered the iconic Joker's laugh and for that, he went to a new depth. He said that it was nearly painful to hit the right note.
Here are some reviews from critics on Twitter:
Crowd at #Venezia76 went absolutely ballistic for #JOKER. Film is dark, sick, twisted. I'm with a crowd of fellow critics right now, running through the streets of Venice just screaming. Hollering. My legs are tired. We've been doing this for hours. Joaquin is an Oscar contender

— Ben Mekler (@benmekler) August 31, 2019
#JOKER will change superhero cinema forever. Sure to be controversial. The film is a literal riot. I just flipped a car with two of the guys from IndieWire. A Guardian reviewer fell down and we all kept running. I stepped on his hand. REALLY impressed with Todd Phillips

— Ben Mekler (@benmekler) August 31, 2019
I saw #Joker — and it is unlike anything before it. The movie is dark, thrilling, and chilling. An insane masterpiece.

The movie absolutely transcends being a comic book film and acts as a character study which, at times, will make audiences uncomfortable in wild ways. 10/10 pic.twitter.com/2B2mCkzbZy

— Brandon Davis (@BrandonDavisBD) August 31, 2019
Joaquin Phoenix absolutely deserves an Oscar nomination for Best Actor in #Joker — and he might just take the trophy home. pic.twitter.com/Xh7VpWoLBj

— Brandon Davis (@BrandonDavisBD) August 31, 2019
Joker feels like if Scorsese made Taxi Driver as a comic book film. Amazing performance, great score, but I'm not sure it knows what it's trying to say. Could potentially be dangerous for the wrong person to watch. Some fun twists that make me want to see it again and discuss.

— Peter Sciretta (@slashfilm) August 31, 2019