Sports
"Kab Tak Gadhe Ko Ghoda Banane Ki Koshish Karoge," People Lash Out At BCCI As KL Rahul Fails Again
The second test match between India and Australia is evenly-balanced as no team got any benefit from the first innings and with 3 days remaining in the game, it is quite evident that result will be decided on the basis of performances of the second innings. The second test match is being played at Arun Jaitley Stadium, New Delhi, and the Indian bowlers did their job pretty well by dismissing the visitors at the score of 263 runs but the batters missed out on the opportunity of making a big score and the whole team got out at the score of 262 runs. While Virat Kohli (44 runs) and Ravichandran Ashwin (37 runs) played useful knocks, Axar Patel played a brilliant knock of 74 runs which helped his team in reducing the lead.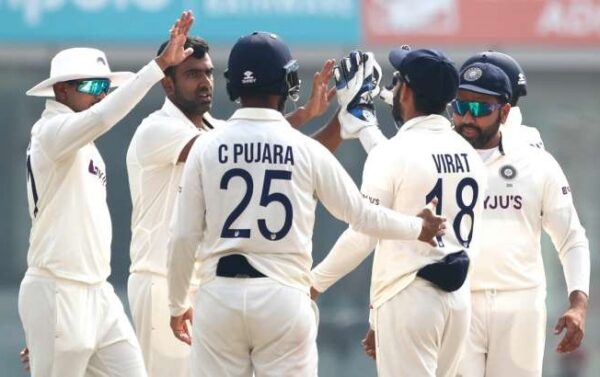 The Indian opener KL Rahul has once again irked the Indian cricket fans as he continued to fail in making an impact with the bat. The skipper of the IPL team Lucknow Super Giants got out on 17 runs in the first innings of India in the ongoing second test match and social media was flooded with reactions, the most notable one was from the former Indian cricketer Venkatesh Prasad who slammed KL Rahul earlier as well in a series of tweets. He has lashed out at the BCCI, selectors and team management for giving so many chances to KL Rahul who has failed consistently and to make matters worse, they have appointed him as the vice-captain of the team. Venkatesh Prasad has been pretty straight forward when he says that many former cricketers are silent in regard to KL Rahul because they don't want to lose on IPL work as KL Rahul is the skipper of an IPL team.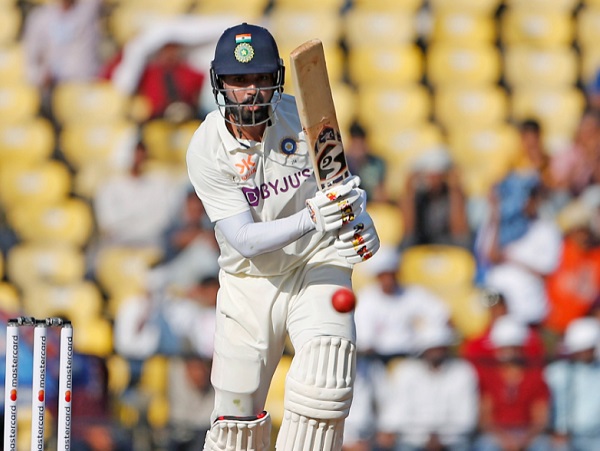 In his latest tweets, Venkatesh Prasad states that in the last 20 years, no batsman other than KL Rahul has played so many test matches with such a low average:
And the torrid run continues. More to do with rigidity of the management to persist with a player who just hasn't looked the part. No top order batsman in atleast last 20 years of Indian cricket has played these many tests with such a low average. His inclusion is …. https://t.co/WLe720nYNJ

— Venkatesh Prasad (@venkateshprasad) February 18, 2023
The former Indian pacer further says that because of KL Rahul's inclusion, many talented players are getting denied their chance to play for the country. He talks about the averages of Shikhar Dhawan and Mayank Agarwal, states that Shubman Gill is in great form and Sarfaraz Khan is performing well in domestic circuits but they are not getting chances.
deliberately denying talented guys, in form guys an opportunity to be in the 11.
Shikhar had a test avg of 40+ , Mayank has of 41+ with 2 double hundreds, Shubhman Gill in sublime form, Sarfaraz never ending wait.. Many domestic performances constantly ignored. His inclusion is…

— Venkatesh Prasad (@venkateshprasad) February 18, 2023
Venkatesh Prasad seems so upset that he goes on to say that KL Rahul's inclusion has shaken faith in justice and though his inclusion gives an impression that there is lack of batting talent in the country, it is not true.
His inclusion shakes belief in Justice. SS Das had great potential,so did S Ramesh,both avgd 38+but did not get beyond 23 test matches. Rahul's consistent inclusion gives an impression of lack of batting talent in India which isn't true. Last 5 years his avg is below 27 in 47 inn

— Venkatesh Prasad (@venkateshprasad) February 18, 2023
Venkatesh Prasad further tweets that in his opinion, KL Rahul is not even among the current 10 best openers in India but he is getting endless chances.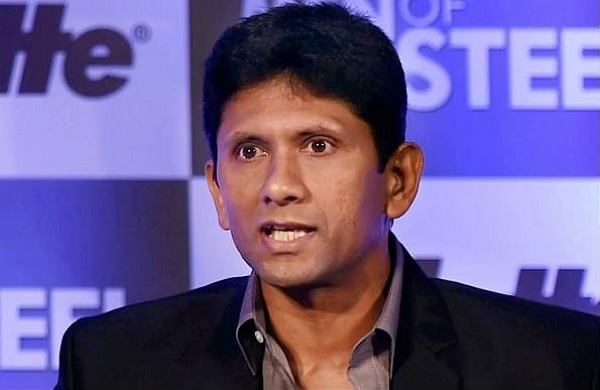 He also says that players like Kuldeep Yadav are dropped from the team even after winning the Player of the Match award on the basis of theories such as Horses for courses, adding that KL Rahul is certainly not a horse.
As per me ,he is currently not amongst the current 10 best opener's in India but is being given endless chances. Guys like Kuldeep Yadav put in man of the match performances and next game are dropped with theories like Horses for courses. In any course ,KL is not a horse. Sad

— Venkatesh Prasad (@venkateshprasad) February 18, 2023
He also reacted on a tweet which talked about KL Rahul's performance in test since 24/11/17 as he wrote, "Still considered by management as the second best Test opener in a country with so much batting talent."
Still considered by management as the second best Test opener in a country with so much batting talent. https://t.co/ipanuYBTKL

— Venkatesh Prasad (@venkateshprasad) February 18, 2023
While Venkatesh Prasad is pretty clear in expressing his anguish, there are many who have not only expressed their annoyance but also added humour in their tweets. Here are some selected reactions:
KL Rahul inning be like :- pic.twitter.com/uHCIQ7z3fO

— Anshuman Pandey (@26_anshuman) February 18, 2023
Whenever comes to the crease
"KL Rahul" be like pic.twitter.com/DBcXJQHmnc

— srk blood (@ShaybaKhan67) February 18, 2023
Ash Anna, Jaddu, Axar Patel Bapu and Shami far better batting skills than Overrated KL Rahul, waiting for Shubman Gill in next match.#KLRahul #DelhiTest pic.twitter.com/Tyvg4Zr57X

— Ashutosh Srivastava 🇮🇳 (@sri_ashutosh08) February 18, 2023
#KLRahul @BCCI @klrahul pic.twitter.com/fvvwJWkArv

— Arun Gautam (@09Arungautam) February 18, 2023
'B' @klrahul https://t.co/W1h3skiLug

— Pranav Kulshreshtha (@pranavkul) February 18, 2023
Venki after every KL rahul failure pic.twitter.com/8HjQvVBdn6

— Jagadeeesha (@jagadeeshasit1) February 18, 2023
KL Rahul#INDvAUS #KLRahul pic.twitter.com/N63lxz3LdY

— Gautam Bhagwan Sonawane (@Gautamsonawaneo) February 18, 2023
When u r Captain and Writing the name of KL Rahul in Playing 11 list due to Pressure of Coach#INDvAUS pic.twitter.com/oHHKSVITYS

— Anshuman (@Anshuman84m2) February 18, 2023
#KLRahul performance in test cricket since 2022. @klrahul @BCCI #teamindia #INDvsAUS #INDvAUS pic.twitter.com/orihPWzKzk

— Mayuresh Chavan (@Mayuresh45_18) February 18, 2023
@BCCI had tried @klrahul on every position whether opener or in middle order .
Ab Bowling dekr bhi dekh lena chahiye

— शुभम् गुप्ता 🕉️ (@tantrik_jk14) February 18, 2023
@BCCI drop @klrahul from the squad he doesn't deserve to be the vice captain of the Indian team. Give a chance to @ShubmanGill because he is in supreme form. @ImRo45

— Himanshu Kumar (@Himansh57376930) February 18, 2023
@klrahul ने @ImRo45 और @BCCI के मैनेजमेंट को कुछ खिला रखा है क्या जो लगातार इतना घटिया प्रदर्शन के बाद भी टीम से बाहर नही हो रहा है? @JayShah सर आप ही कुछ क्यो नही करते हो…कब तक गधे को घोड़े बनाने की कोशिश करोगे?

— Raj (@rajtax06) February 18, 2023
KL Rahul has to have a secret rendezvous with captain and coach for next match. MUCH deserving players sitting outside the fence.

— Atharv Wani (@atharv_wani) February 18, 2023
Pta ni kab klr ko kitna proof dena pdega k mai out of form me hu, nikalo mujhey😂😂

— ਅਮਿਤ ਕੁਮਾਰ ਸ਼ਰਮਾ (@amyth_sharma) February 18, 2023
Or kitna sharminda kroge#klrahul

— singh gur (@sohigur1313) February 18, 2023
I m sure a long run will still continue for him until he score a half century. On the other hand Surya was left after giving only 1 inning. I m sure KL knows something very secretive of BCCI highest official or coach/captain.

— Kabir (@KhelExpert) February 18, 2023
What so special about person named Rahul that his team can't be without him even if he never performs just do comedy?

— Born_desi (@born_desi) February 18, 2023
1 six and 1 stunner catch is enough for him to get selected in remaining test matches.

— BKL Rahul 0.2 (@BKLrahul_) February 18, 2023
Isko aur kitne chances milne wale hai god knows…baaki players ki 1-2 kharab performance ho to team se out kar dete hai..but this guy is constantly failing and still there while in form Shubhman Gill is warming bench..

— Gourav Rane (@IamGouravRane) February 18, 2023
if ajinkya rahane vc drop ho sakta hai toh why knot Rahul
We true fans know rahul has technically one of the best batsman in modern day cricket but he is out of form he should play some ranji and County and bring back his form

— Suresh12raj (@suresh12raj) February 18, 2023
By the end of the day 2, the Aussies had scored 61/1 in their second innings and now they are leading by 62 runs.
Will KL Rahul get dropped in the third test match? What do you think? Let us know your views.
Share Your Views In Comments Below