Sports
"Kabhi Rishabh Pant Ke Sath Baitho," Fans React As Arshdeep Says Car Driving With A Girl Is Scary
Fans of Indian pacer Jasprit Bumrah are quite eager to see him back on the field and their hopes have also increased after the pacer posted some pics in which he is seen practicing in a full-fledged manner. However, his injury just before the Asia Cup 2022 increased concerns of the Indian team management as he is one of the best Indian pacers of all times and his absence would have made Indian bowling weak but young pacer Arshdeep Singh rose to the occasion and performed pretty well for a youngster of his age.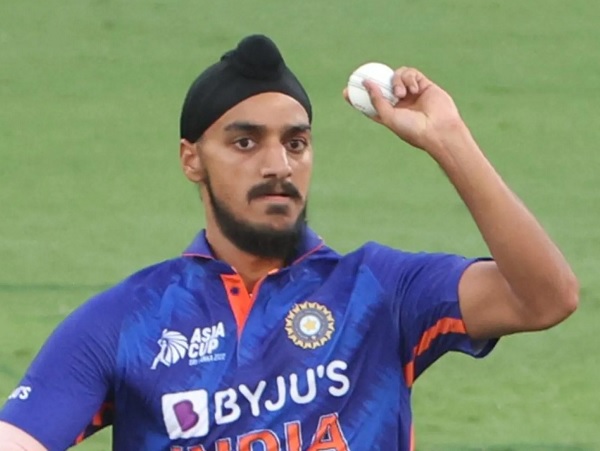 The 23 years old pacer not only troubled the opposition batter in the Asia Cup 2022 but he also helped team India in reaching the semi-finals with his bowling in the ICC T20 World Cup 2022 which was played in Australia. Moreover, on the basis of his good performances, he has been nominated for the Emerging Cricketer of the Year.
Other than this, Arshdeep Singh also made waves for his social media posts including the ones in which he made everyone laugh by misspelling names of the cities.
Recently on the New Year's eve, Arshdeep Singh posted an Instagram story in which he was seen in a car and he captioned the pic with, "Never been more scared in life" with skull emoji and in the next line he posted, girl emoji + car emoji = skull emoji by which he meant to convey that driving a car with a girl is an invitation to danger.
Here is the post: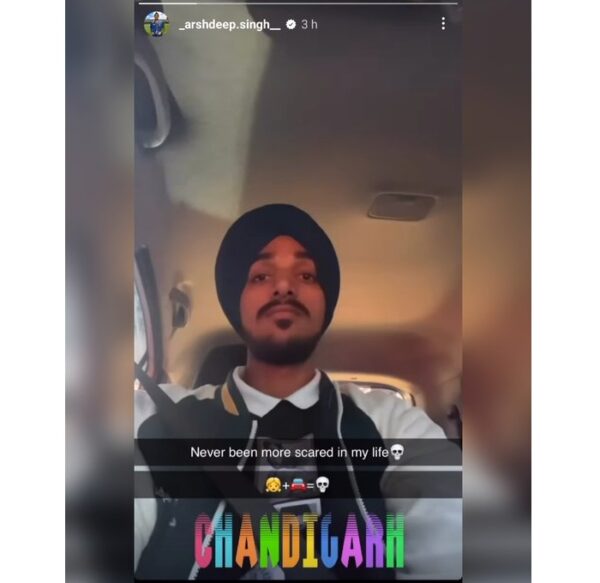 — Out Of Context Cricket (@GemsOfCricket) December 31, 2022
The post soon went viral and an online user also posted the photo of the girl who was sitting in the car with Arshdeep Singh:
Context 🤓👍 pic.twitter.com/Kj4tRqO3jj

— Shravan Kudla (@Yaan_engineer) December 31, 2022
Soon netizens started reacting on his post, while some praised him for his humour, others made fun by asking him to take out time and drive with Rishabh Pant who has recently met an accident on Delhi-Dehradun highway.
Here are some selected reactions:
#1
@arshdeepsinghh Bhai plz khud drive mat karo…driver rakhlo plz🙏🙏🙏

— cricket (@rajdev_hirday) December 31, 2022
#2
— gks (@twistiingfate) January 1, 2023
#3
Bruhh spots on risabh .. masks are coming off ☻️

— Ankit Samal 🇮🇳🕉️ (@SirAnkitSamal) December 31, 2022
#4
— Raghav Chetan (@AntagonistForEV) December 31, 2022
#5
Rishabh looks different after plastic surgery

— ______poetic diary// (@Foxtrot_ca) December 31, 2022
#6
Kabhi pant bhaiya k sath baitho gadi me pata chalega

— SsSsensation (@saurabh_su) December 31, 2022
#7
Cricketer banne se pehle meme bnaya krte the bhaisahab 🙄

— Amit Rathore (@itsamit1997) December 31, 2022
Arshdeep Singh is a cool cricketer who brings a smile on the faces of his fans not just with his game but also with his social media posts. What do you say?
Share Your Views In Comments Below