Bollywood & TV
Kalank Teaser Out: This Is The Period Drama You'd Been Waiting For, Fans Call It A Masterpiece
2019 has a really interesting line up as far as Bollywood is concerned, with several biggies on the way. The wait is almost over as the multi-starrer film, Kalank, is all set to release on April 19th.
Kalank stars Madhuri Dixit, Sonakshi Sinha, Alia Bhatt, Varun Dhawan, Aditya Roy Kapur and Sanjay Dutt. It is also assumed to be an eternal love story, as suggested by the posters.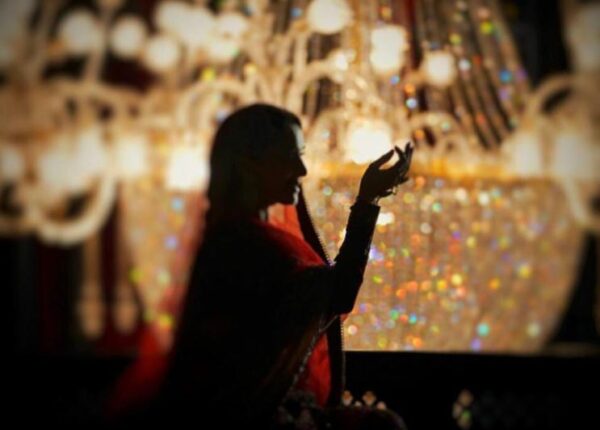 Directed by Abhishek Varman and produced by Karan Johar, the film has every waiting for it anxiously. From the looks of the teaser, we can already say that the film is going to be a treat for your aesthetic senses.
The teaser was slated to be released today online, and the magnificence and the sheer opulence and grandeur of the film has taken everyone by surprise.
Earlier, Karan Johar had mentioned how Kalank was one of his most special projects and it is something he had been working on for 15 years. This is also the last project his father, Yash Johar, had worked on.
Without further ado, here's the teaser for you:
For More Videos, Subscribe Us Now
The teaser has just been released, and it has already managed to take social media by storm. People are not only appreciating the ensemble cast, but also the beauty with which the emotional elements have been incorporated. Fans are already calling it a masterpiece:
#1
That Last line by Arijit Singh 'Kalank nahi , Ishq hai , kajal piya' is so Beautiful to listen that you know it's another Masterpiece by the king of Voice Arijit Singh #KalankTeaser looks really interesting and different from what we have seen in past.#Kalank #KalankTeaserToday

— Aditya Saha (@adityakumar480) March 12, 2019
#2
AMAZINGGGGGG 🤯

— Bollywood Baatein (@bollybaatein) March 12, 2019
#3
These visuals are ethereal and grand✨#KalankTeaser pic.twitter.com/nr4X5c8t5E

— Bhaswitha♡ (@hakunamatata_jw) March 12, 2019
#4
Like WOW!!#KalankTeaser pic.twitter.com/S6VCj3ey4N

— stantilleternity (@spcreationsx) March 12, 2019
#5
#KalankTeaser is everything I had expected and much more. It really has blockbuster written all over it. Can already tell we're getting some solid performances and an engaging story line. Oh…and my semi-nude boo pic.twitter.com/emDZSNjgdN

— 𝙎𝙞𝙗 (@sib_sibby) March 12, 2019
#6
THEY'RE GONNA MAKE US CRY SO BAD I CAN ALREADY FEEL IT 😭 #KalankTeaser pic.twitter.com/0G7lxSLKfh

— Jai (@PriyankaSouthIN) March 12, 2019
#7
VISUAL SPECTACLE. #KalankTeaser pic.twitter.com/GyoEEd7ysZ

— Ras. (@chaandaniya) March 12, 2019
What did you think of the teaser? Tell us!
Share Your Views In Comments Below