Sports
Kane Williamson Faces Wrath Of SRH Fans For His Mediocre Captaincy Against Rajasthan Royals
Sunrisers Hyderabad is having a forgettable IPL this year as the team is at the bottom of the points table with only 1 win and 6 defeats in the 7 matches that it has played. The IPL 2016 champion is finding it tough to reverse its fortunes even after making the big decision of changing its captain. The Australian batsman David Warner used to lead the team but in the match against Rajasthan Royals, SRH was led by Kane Williamson, the Kiwi cricketer.  It was quite surprising as the decision of changing the skipper in the middle of the tournament may backfire as well and David Warner has been performing decently with the bat.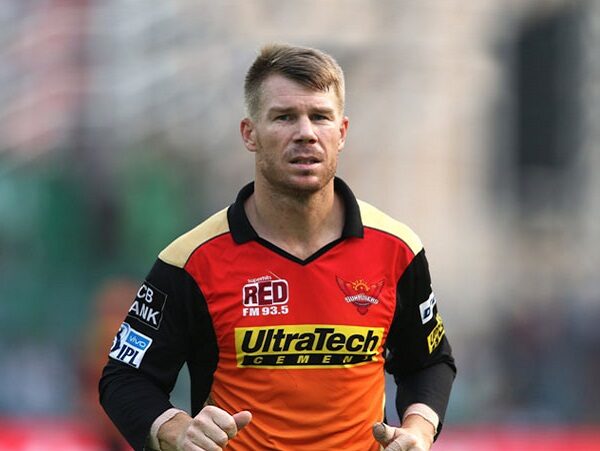 There are speculations that David Warner was not happy with the dropping of Manish Pandey and the management got a little upset when Warner made the statement that Pandey had been dropped by the selectors. It may be a co-incidence that David Warner was removed from the post of the skipper just a couple of days after he made the statement.
The match was played yesterday at the Arun Jaitley Stadium, Delhi, and the fans of the franchise didn't seem to be much impressed with the captaincy of Kane Williamson. The Kiwi cricketer won the toss and invited RR for batting first. However, the fans and the cricket lovers felt that Kane Williamson was not fully prepared to lead the team and he made some mistakes while taking tactical decisions.
SRH's bowling was quite good in the first 11 overs and one of the main reasons behind it was that out of the 11 overs, 4 were bowled by the ace-spinner Rashid Khan. In the third over of the innings, Rashid Khan took the wicket of Yashasvi Jaiswal and in the same over, Kane Williamson took a DRS which went the other way. However, what hurt SRH the most was that in the next over of Rashid Khan, he got Jos Buttler lbw out and though the on-field umpire didn't give him out, SRH also didn't have the option of DRS as it wasted its chance earlier. Jos Buttler went on to make the best score of T20I career as he scored 124 runs for which he played 64 balls and his innings included 11 fours and 8 sixes.
Another mistake that the fans feel that Kane Williamson made is that by the 11th over of the innings, Rashid Khan had bowled all his four overs because of which he had to use Vijay Shankar and Mohammad Nabi in death overs and they gave away a lot of runs.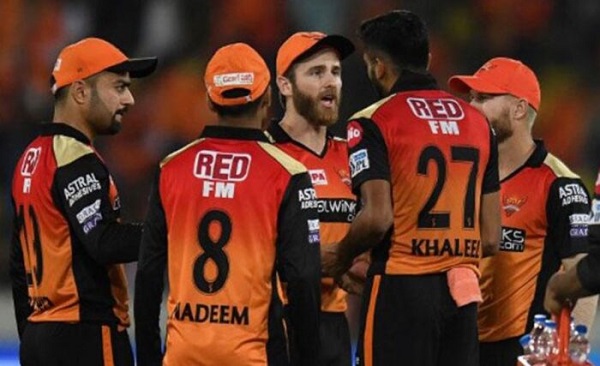 RR managed to put up a huge total of 220/3 on the scoreboard but SRH ended their innings at 165/8 in their 20 overs.
Here are some of the selected reactions by the fans:
#1
Clueless Captaincy by williamson he was using vijay shankar the great 3D player as a death bowler

— Abhimanyu (@RohitSh74637217) May 2, 2021
#2
Another thing srh management is bad.. literally..you have one of the legend t20 format and you remove him from captaincy seriously and give a tuktuk kane Williamson…one season he played well.except that how many match he completed. always got out at middle..like kl rahul

— Portgaz D Ace (@TheRain17375372) May 3, 2021
#3
Finishing Rashid Khan within 11 overs is the biggest mistake made by Kane Williamson.#RRvSRH

— 𝐉.𝐈.𝐓.🚩 😷 (@JitRo45) May 2, 2021
#4
#BestHomeCommentator @Housing#RRvsSRH

SRH Management Handed Captaincy To Kane Williamson In The Hope Of Good Performance,
Meanwhile Kane Williamson : pic.twitter.com/rIJpxblvU9

— Himanshu Chourasia (@Rain_Man25) May 2, 2021
#5
As a captain Kane Williamson was so poor this afternoon, 3 overs from your 5th bowler in last 6 overs.. rashid completed his quota in 11 over.. really don't know what he was trying to do…

SENSELESS https://t.co/Ad31ytnXBz

— Haroon Malik (@MalikHaroon97) May 2, 2021
#6
When SRH lost some matches under captaincy of David Warner, they made Kane Williamson captain. Now, team lost under captaincy of Kane too.
Who will be the next captain?
Will they ask Williamson too to sit outside? #AskTheExpert @SunRisers hats off to the decision maker 👏👏

— Mehak (@mhk_tweets18) May 2, 2021
#7
#Williamson's wrong DRS call proving to be very costly in any format of the cricket around the world and it was strange to take DRS against #jaiswal , seems like gifted captaincy went wrong for Kane #SRHvRR #josbuttler #SRH

— akram shakeel (@akramshakeel3) May 2, 2021
#8
@davidwarner31 @SunRisers today Kane Williamson was failed to lead the team shift the captaincy to Kedar Jadhav 🤩🤩🤩😂😂😂 # We are all with you Warner 🧡##

— Vijay (@Vijay18517625) May 2, 2021
#9
Knowing that @rashidkhan_19's that one big threat in the @SunRisers bowling attack. In hindsight could Williamson have held back one over of his for the later part of the innings?

Another retrospective question like yesterday. What do you guys think? #RRvsSRH #SRH

— Sriram Madhavan (@sriram_madhavan) May 2, 2021
#10
I don't know why SRH Team Management taken over captaincy from David WARNER and hand over it to Kane Williamson…. #BestHomeCommentator @Housing pic.twitter.com/82tShktF25

— Jatin (@ImJatinV) May 2, 2021
#11
I've seen Williamson doing exceptionally well in 2018 as a captain for SRH. But this doesn't look like his captaincy, looks like he has been programmed to operate in a certain way.

— Preetamm_ (@preetaaamm) May 2, 2021
#12
David Warner to Kane Williamson after seeing his captaincy.#RRvSRH pic.twitter.com/Tg7gKi202Z

— Harshit Joshi (@joshiiharshit) May 2, 2021
#13
Captaincy disasterclass from Kane Williamson today, but no one will say a word about it 😹

— Dibya (@dibyafucknows) May 2, 2021
#14
SRH fans to SRH team management for the decision taken by Team management to handover captaincy to Kane Williamson…#BestHomeCommentator @Housing pic.twitter.com/ohxGIaB3BX

— Jatin (@ImJatinV) May 2, 2021
#15
Williamson need to take Rashid usage lessons from King Asghar?

— Dave (@CricketDave27) May 2, 2021
Will Kane Williamson be able to change the fortunes of SRH in the coming matches? What do you think? Let us know your views in this connection.
Share Your Views In Comments Below