Bollywood & TV
Kangana Ranaut & Diljit Dosanjh Engage In An Ugly War Of Words & It Doesn't Seem To End Soon
Bollywood actress Kangana Ranaut is known not only for her wonderful acting performances but also for speaking her heart out on various social issues which affect society and citizens of India. Presently, the farmers of some Indian states are protesting against the new Agriculture Reforms Bill which has been passed by the Modi government some time ago. The farmers have now taken their protest to Delhi and are demanding that the government should roll back the new law. The government and farmer leaders are also conducting talks in order to solve the situation but no result has come till now.
While the opposition is supporting the protest of farmers, the government supporters are openly calling it a conspiracy to disturb the law and order of the country. Many photos and videos are circulating on the Internet in which those people are also shown involved in these protests who have no connection with farming and will not be affected with the new law.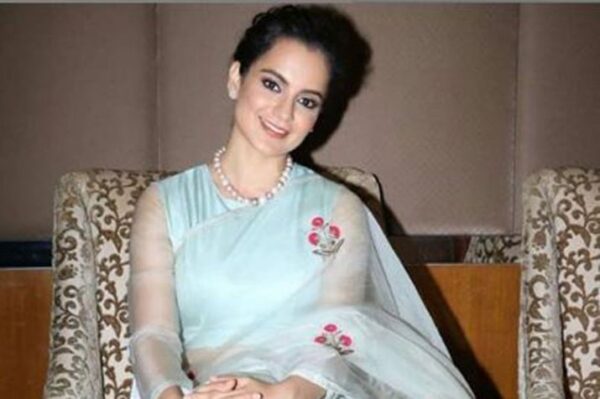 Recently, Kangana Ranaut also took to the micro-blogging site Twitter and made fun of a Sikh woman as she mistook her for Bilkis Bano who was also involved in anti-CAA protests. The netizens trolled her for her mistake and she soon deleted that tweet but the matter turned ugly when the actor and singer Diljit Dosanjh made up mind of teaching Kangana a lesson on Twitter.
Diljit posted a video of the old Sikh woman Mahinder Kaur as a proof that she is not Bilkis Bano:
Respected MAHINDER KAUR JI 🙏🏾

Ah Sunn La Ni With Proof @KanganaTeam

Banda Ena V Ni Anna Hona Chaida..
Kush v Boli Turi jandi aa .. pic.twitter.com/Ie1jNGJ0J1

— DILJIT DOSANJH (@diljitdosanjh) December 2, 2020
In response, Kangana called Diljit a pet of moviemaker Karan Johar and asked him to stop all the drama that is going on. Diljit responded soon by asking Kangana whether she is a pet of all those with whom she has worked and if so, her list will be really long. Besides all this, he also says that it is Punjab and not Bollywood, adding that Kangana knows how to lie, manipulate and how to play with the emotions of people.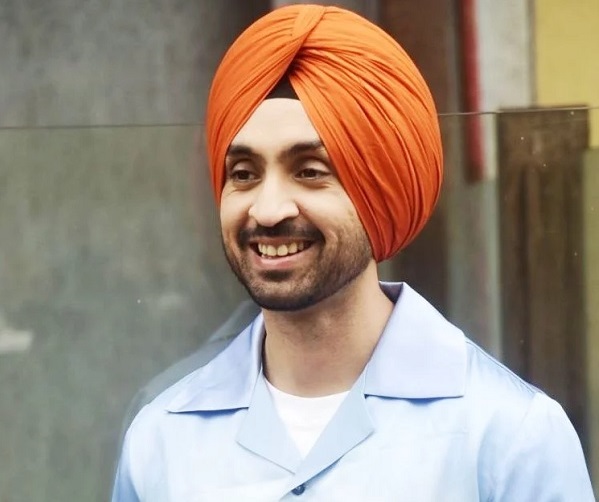 Further Kangana called Diljit called a bootlicker and said that she made a comment in regard to the Shaheen Bagh protestor and if anyone can prove otherwise, she is ready to say sorry. Diljit responded soon and said to Kangana that she doesn't even have basic manners and doesn't know how to speak to someone's mother and sister despite the fact that she is a woman herself. He further adds how she can say about someone that she will work for Rs. 100, adding that mothers of Punjab are like God for them.
Kangana replies by saying that she doesn't know Punjabi and asks Diljit whether he doesn't feel ashamed while defending those who carried out riots in Delhi and also adds that everyone knows how KJo gives work to people.
Here are the tweets:
Ooo Karan johar ke paltu, jo dadi Saheen Baag mein apni citizenship keliye protest kar rahi thi wohi Bilkis Bano dadi ji Farmers ke MSP ke liye bhi protest karti hue dikhi. Mahinder Kaur ji ko toh main janti bhi nahin. Kya drama chalaya hai tum logon ne? Stop this right now. https://t.co/RkXRVKfXV1

— Kangana Ranaut (@KanganaTeam) December 3, 2020
Tuneh Jitne Logon Ke Saath Film Ki Tu Un Sab Ki Paaltu Hai…?
Fer To List Lambi Ho Jaegi Maalko Ki..?

Eh Bollywood Wale Ni PUNJAB Wale aa .. Hikk Te Vajj Sadey

Jhooth bol kar logo ko badhkana aur emotions se khailna woh toh aap achey se janti ho..😊 https://t.co/QIzUDoStWs

— DILJIT DOSANJH (@diljitdosanjh) December 3, 2020
Mai Das riha Tainu EH BOLLYWOOD Wale Ni PUNJAB WALE AA ..

2 Dian 4 Ni 36 Sunava Ge..

AA JAAA……. AA JAAA….

Jehda Tu DRAMA LAYA MAINU LAGDA EH PUNJAB WALE HEE KADDAN GE.. HOR KISEY TON LOT V NI AUNA TUSI… AA JAA AA JAA https://t.co/re9OepIWB5

— DILJIT DOSANJH (@diljitdosanjh) December 3, 2020
Oh chamche chal, tu jinki chat chat ke kaam leta hai, main unki roz bajati hoon,jayada mat uchal,main Kangana Ranaut hoon tere jaisi chamchi nahin jo jhoot boloon,maine sirf aur sirf Shaheen Baag wali protestor pe comment kiya tha, if anyone can prove otherwise I will apologise.

— Kangana Ranaut (@KanganaTeam) December 3, 2020
Bolan Di Tameez Ni Tainu.. Kisey di Maa Bhen Nu..

Aurat Ho Ke Dujeyq Nu Tu 100 100 Rs. Wali das di an..

SADE PUNJAB DIAN MAAVA SADEY LAI RAB NE..

Eh tan Bhoonda De Khakhar nu Shedh Leya Tu..

PUNJABI GOOGLE KAR LI..👍 https://t.co/KSHb45Xpak

— DILJIT DOSANJH (@diljitdosanjh) December 3, 2020
Punjabi samajh aati hai mujhe, jinhonne Delhi mein riots karvaye khoon ki nadiyaan bahae, dangge karvaye unko defend karte hue sharm nahi aati? Tujhe kya sharm aayegi, kjo kaise kaam deta hai sabko pata hai 🙂

— Kangana Ranaut (@KanganaTeam) December 3, 2020
Gal Kehdi Ho Rahi aa Eh Ja Kidar Nu Rahi aa ..?

Dimagh theek aa Tera?

Gallan Na Ghumaa.. Sidha Jawab de.. Jo bhonki an Tu sadian maava Lai..

Aa Ke Gal Kari Sadian Maavan Naal Jina Nu Tu 100 Rs Di Dasdi c .. Sari HEROINE Giri Kadh Den gian.. https://t.co/K6V1SjuAi6

— DILJIT DOSANJH (@diljitdosanjh) December 3, 2020
Oye dumbo baat wahi hai jab kisi ki citizenship gayi he nahin toh Saheen Baag dadi ne kiske kehne pe protests kiye? Jab MSP hataya he nahin toh phir wahi dadi kiske bhejne pe Farmers protests mein hissa le rahi hai? Kaun usko peeche se prompt karta hai when she speaks ? https://t.co/GZE2dyqVK3

— Kangana Ranaut (@KanganaTeam) December 3, 2020
@KanganaTeam – Ek Aurat Ho Ke Dusri Aurat Nu 100rs Dehadi wali Kehna Kini Ku seyana Gal aa ?

Oh V Bazurag Maa Nu..

Es Gal Te aa …. Edar Odar Na bhajj..

Avi Havaa Ch Teer maari jani an..

Har vaar Tusi sahi hovo eh zaruri ni Hunda

— DILJIT DOSANJH (@diljitdosanjh) December 3, 2020
Mera ya tumhara sahi hona zaroori nahin hai, desh ka sahi hona zaroori hai, tum log farmers ko bhatka rahe ho, pareshaan hoon main inn protests se aaye din in riots se iss khoon kharabe se, aur tum sab bhaagidaar ho ismein… remember that … https://t.co/shhe4lyM43

— Kangana Ranaut (@KanganaTeam) December 3, 2020
Ah Tainu Khoob Kharabe Wale Lagde ne..?

Har gal Te Khoob Kharaba.. Chauni ki an Tu ?

Eh Sadey Lai RABB DA ROOP NE🙏🏾

Tainu Bolan Di Tameez Ni Sikahi Kisey Ne

Punjabi Dasan Ge Tainu Kidan Boli da Apne Ton Vadeya Naal.. https://t.co/RCqerefEFf pic.twitter.com/dMe4Xi2H52

— DILJIT DOSANJH (@diljitdosanjh) December 3, 2020
In one of the tweets, Kangana wrote that she never wrote anything about the Sikh woman, whatever she said was about dadi of Shaheen Bagh.
Inke baare mein maine kabhi kuch nahin kaha, main inhein janti bhi nahi, yeh kaun hain inka kya naam hai mujhe nahin pata, jhooth failana band kar.Shaheen Baag dadi pe maine sawaal uthaye haan main danke ki chot pe accept karti hoon,show me where I wrote anything about this dadi?

— Kangana Ranaut (@KanganaTeam) December 3, 2020
Let's see when this ugly war of words will end.
Share Your Views In Comments Below