Bollywood & TV
Kangana Ranaut & Diljit Dosanjh's War Of Words Sets Twitter On Fire With Rib-Tickling Memes
Kangana Ranaut is undoubtedly one of the most talented actresses of the present times but it is also true that her habit of speaking her heart out has made her the center of controversy many times. However this time, she is in the center of controversy because she insulted a Sikh woman and for the same, not just the common public but many celebrities have slammed her.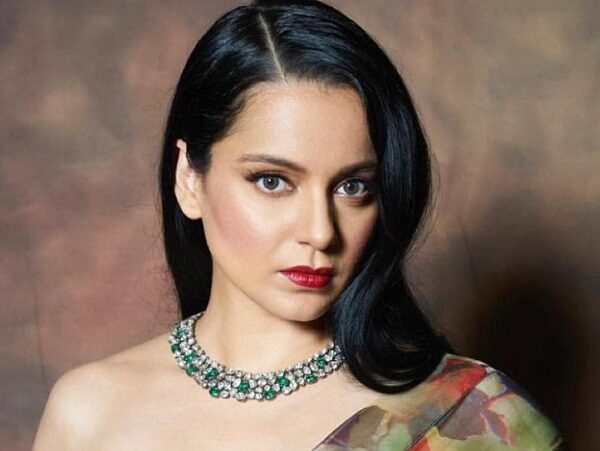 It all started when Kangana Ranaut was tweeting against the farmers' protest which is going on in the country against the new agriculture reforms bill which has been passed by the Modi government. In one of her tweets, she misidentified a Sikh woman as a Shaheen Bagh protestor Bilkis Bano and insulted her by saying that she is available for Rs.100. Though the tweet was deleted by Kangana after she realized her mistake, the damage was done till then.
The Punjabi actor-singer Diljit Dosanjh came heavily upon Kangana Ranaut and also posted a video of the Sikh woman Mahinder Kaur. The Twitter banter turned ugly when Kangana called Diljit a pet of Karan Johar and claimed that she is fully aware how KJo gives work to people. Diljit also responded and trolled Kangana by saying that she knows how to play with the emotions of people by spreading lies but Punjabis will give it back to her strongly. He also called Kangana an ill-mannered person who doesn't even know how to talk about women despite being a woman herself.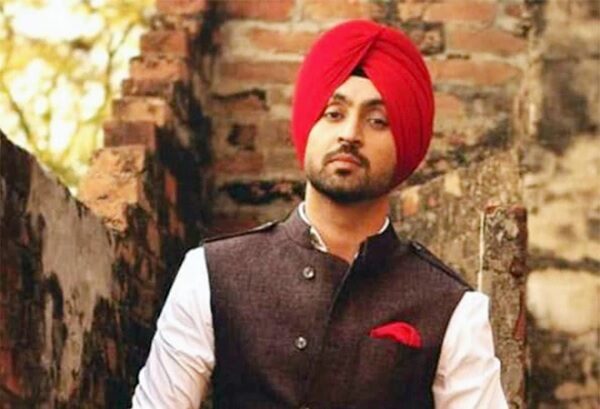 Many netizens loved the banter (entertainment kise nahi pasand ;)) despite the fact that majority of them didn't even understand what Diljit wrote because he was tweeting in the Punjabi language. The online users expressed their opinion in creative way by posting memes and jokes and here are some of the selected reactions:
#1
#कंगना_को_दिलजीत_पेल_रहा_है #Diljit #HritikRoshan

After reading the replies of Diljit to Kangana

Le Hrithik Roshan: pic.twitter.com/03WTLDyDT4

— Arbaaz Khan ( ارباز خان ) (@_anonymous_on1_) December 3, 2020
#2
Audience after reading diljit savage reply to kangana…. @diljitdosanjh ♥️

#DiljitVsKangana pic.twitter.com/xVoVxhO2RH

— Rohit (@_Rohit0108) December 4, 2020
#3
After giving befitting reply to Kangana Ranaut
G.O.A.T Diljit Dosanjh rn:#DiljitDosanjh pic.twitter.com/GE2dTi5Pj9

— Akhandbarbaadi (@akhandbarbaadi) December 3, 2020
#4
Situation of people who don't know punjabi but supporting Diljit : pic.twitter.com/5ZtUoL41k2

— 🆁🅸🆂🅷🅰🅱🅷 ⍟ (@rishabh_memes) December 3, 2020
#5
Diljit replying aggresively

Mean while kangana 🤒🤒#DiljitDosanjh G.O.A.T. pic.twitter.com/fFCa3GiED8

— Daman Brar (@damanbrar22) December 3, 2020
#6
After reading Kangana Ranaut and Diljit controversy on twitter

Me : #DiljitDosanjh #KanganaRanaut pic.twitter.com/t1Z2iyDPuH

— Mr Prince (@Epic__Prince) December 3, 2020
#7
Diljit after :- watching Kangana's replys after his roast………🙈#DiljitDosanjh G.O.A.T. pic.twitter.com/N4keq7CrjV

— Daman Brar (@damanbrar22) December 3, 2020
#8
Perfectly fits 😂#Kangana vs #Diljit pic.twitter.com/9AqI1AyqA7

— Sarthak Goswami (@SarthakGoswamii) December 3, 2020
#9
Kangana X Diljit

I really don't want them to fight but its far better than watching Big Boss so : pic.twitter.com/H3vuR5zmmq

— 🆁🅸🆂🅷🅰🅱🅷 ⍟ (@rishabh_memes) December 3, 2020
#10
Kangana after Diljit started replying her on her tweets: pic.twitter.com/Xm5yayUEIw

— Dumdum (@chaiiplease_) December 3, 2020
#11
Some are supporting #Kangana
Some are supporting #Diljit

But most are not knowing what exactly this #FarmBills is…..#सब_पर_भारी_कंगना pic.twitter.com/LiR4Qrnhw2

— Jaise_Taise (@Jaise_Taise) December 3, 2020
#12
Hrithik Roshan to Diljit Singh after yesterday's twitter battle with Kangana: pic.twitter.com/DLw0mEhuNw

— Shivangi (@memekaynat) December 4, 2020
#13
Me watching #diljit and #kangana fighting on twitter : pic.twitter.com/vpRI8pFgOT

— A$शोक 🇮🇳 (@Ashok_blue_b) December 3, 2020
#14
After #Kangana mentioned #KaranJohar in a controversy with #diljit #KaranJohar be like: pic.twitter.com/FcH0Avz0wt

— Sleeping Panda (@sleepinpandaa) December 3, 2020
#15
( #Farmbill is going in another direction 📌 )
DILJIT having word to word fight with Kangana and people start mentioning Hrithik Roshan 😂 .

Diljeet to Hrithik :- pic.twitter.com/51Zyj1ateA

— Abhi ke Abhi (@mard_tweetwala) December 3, 2020
After Diljit Dosanjh, another Punjabi singer Mika Singh also warned Kangana Ranaut not to mess with Punjabis. What is your take on this whole episode?
Share Your Views In Comments Below