Sports
Kapil Dev Reacts To Umran Malik's Call For Team India, Gives Suggestions To Cement His Place
Umran Malik, the sensational pacer from Jammu who represented Sunrisers Hyderabad in the IPL 2022 has certainly grabbed everybody's attention because of his fiery bowling which has also helped him in getting the national call in the ongoing 5-match T20I series against South Africa. Though he didn't play in the first match of the series, his fans are quite sure that he will definitely get a chance to play in this series.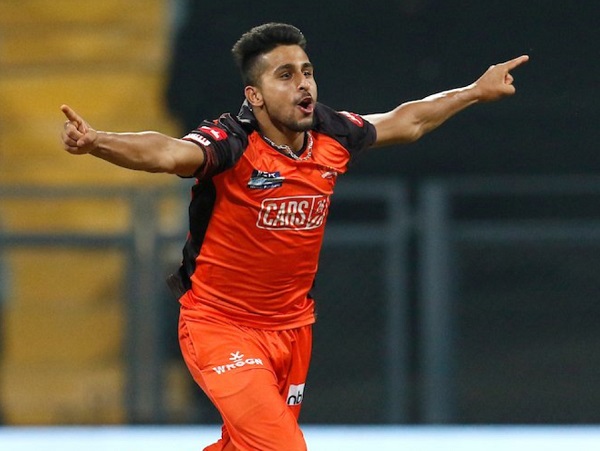 Umran Malik bowled at the speed of around 150km/hr in the IPL 2022 and the second fastest delivery of the tournament (156.9 km/h) is also registered in his name, the pacer took 22 wickets but his economy rate is a matter of concern for the team management.
Recently, the former Indian cricketer Kapil Dev talked about Umran Malik on a YouTube channel. He states that he is happy with Umran Malik's selection but it will be quite early to say anything about him and he should be given minimum 2-3 years at the international level.
Kapil Dev adds that many times we praise a player highly but just after one year, he gets disappeared despite the fact that there is no dearth of talent. Kapil Dev further says that he is sure Umran Malik doesn't lack anything but he needs to stay in a good environment and keep on doing the hard work. Kapil also emphasizes on the need of developing a good mindset as well as talking to good bowlers and watching footages of their bowling.
Kapil Dev under whose leadership India won the first ODI World Cup in 1983 goes on to say that he has seen bowlers who bowl fast but they are not able to take wickets, however the good thing about Umran Malik is that he does both, bowls fast and takes wickets too and this may be the reason because of which the 22 years old player has got a call for the national duty so early. According to Kapil Dev, the IPL has certainly played an important role in opening the doors of the national team for young players but they need to get 2-3 years at international level.
Kapil Dev also expresses concerns regarding the economy rate of Umran Malik and states that his economy rate should be around 6-7, not 9 especially if he is bowling around 150km/h. The former Indian skipper adds that the youngster needs to improve, try different variety of balls and make attempts to read the mind of the batter as well but all this will take time and his economy rate will definitely come down.
Umran Malik should listen to Kapil Dev's words of wisdom and follow his suggestions to have a great cricketing career!
Share Your Views In Comments Below