Bollywood & TV
Kapil Sends Legal Notice Of Rs 100 Crore To Spotboye Editor Vicky Lalwani For Defaming Him
The comedian turned actor Kapil Sharma has been going through a tough phase for about a year. This all started when he had a mid-air brawl with Sunil Grover while returning from Australia to Mumbai. Post the ugly spat, Sunil along with other comedians quit The Kapil Sharma Show (TKSS). It became difficult for Kapil to manage TKSS and his health started deteriorating. He often cancelled shooting, TRPs got down and eventually the show went off-air.
Subsequently, he had high hopes with his movie "Firangi" but that too failed badly on the box-office. Now the only good thing that happened with the ace comedian was his comeback on Sony TV with Family Time With Kapil Sharma; however, audience found it boring and the channel put it on hold.
In the meantime, Kapil had a verbal war with Sunil Grover on the micro-blogging site Twitter. Later he wrote abusive tweets in which he slammed media for posting fake news. In addition, he accused Spotboye editor Vicky Lalwani and Preeti Simoes of trying to extort Rs. 25 lakhs from him otherwise they would malign his image.
Now the latest update in the case is that Kapil has sent a legal defamation notice of whopping Rs. 100 crore to Vicky Lalwani for allegedly publishing "false, malicious, fraudulent articles" on Spotboye.
Kapil accused Vicky Lalwani of beginning a malicious and false propaganda for defaming him on digital media and as per the complaint, Vicky has to deposit money in National Defense Fund.
The notice read,
"My Client states that these purported articles are a figment of your wile imagination and plagued by intent to bring unrest to my Client."
It also claimed that "grave and irrespirable damage" was caused to Kapil's image,
"My Client states that the defamatory articles published by you were read by the public at large, and on account of the same, my Client has suffered grave and irreparable damage and injury on his reputation, goodwill, dignity and image which he has hard-won and painstakingly created in the Entertainment Industry and had to undergo enormous mental agony, anxiety and anguish in explaining the true and correct facts to his well-wishers, family members, friends, business associates as well as the persons from his social and business circle and the general public all over India and other well-wishers around the world."
The notice further read,
"My client claims damages to the tune of Rs 100,00,00000 (One Hundred Crore) to be deposited in National Defence Fund."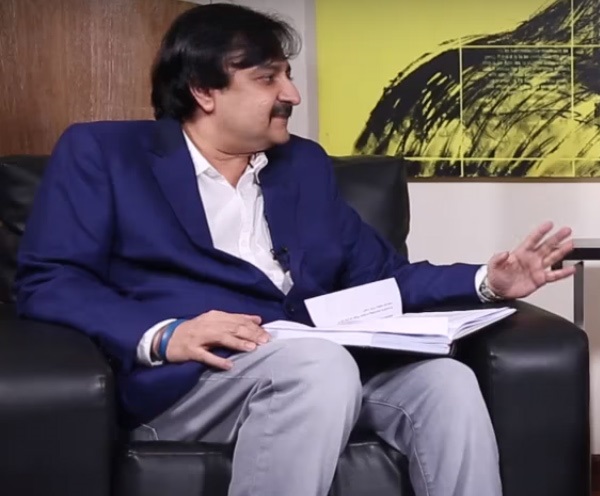 Here's what Kapil's lawyer Tanveer Nizam stated,
"In view of the articles by Lalwani on Spotboye to willfully defame my client, we have sent them a legal notice to publicly apologise within seven days failing which we will institute civil and criminal proceedings against both."
Besides, Kapil also demands unconditional public apology from Vicky Lalwani within a week of receiving the legal notice.
This fight is undoubtedly turning ugly and it will be interesting to see what happens next.