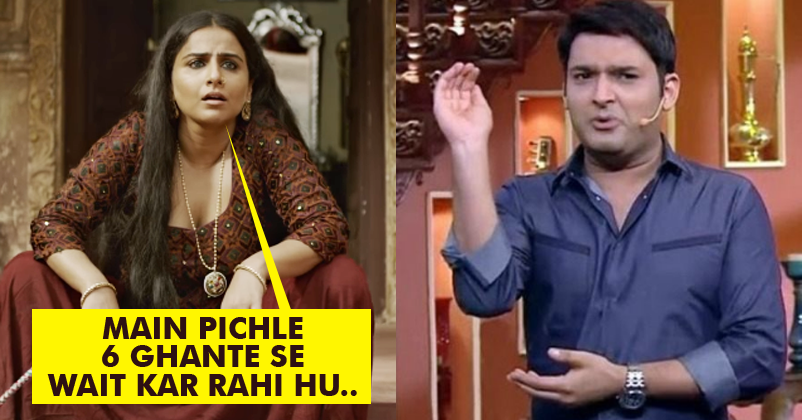 If you thought Vidya Balan was very happy to be on Kapil Sharma's show yesterday, you are wrong. A lot had happened between them before the shoot. Since yesterday, Kapil Sharma is in the news for all the wrong reasons; however, it hasn't ended yet and one more complaint is added to the list.
Well, Vidya Balan and the entire team of Begum Jaan, was super pissed with Kapil Sharma and his team; you heard it right! Before the fun-filled episode, there were many obstacles.
What happened was that Kapil kept Vidya waiting for almost 6 hours; she was very angry because Kapil was nowhere to be seen.
Finally after a long wait, Vidya took the decision of leaving and had almost walked out. This is when Kapil Sharma called her to come back, as they were ready for the shoot.
Vidya Balan, who didn't want to compromise on the promotions, had no choice, but to return to the sets. We all know that Kapil's show is a great platform for marketing of movies, and if Vidya would have left, her film promotions would have suffered. Moreover, Vidya is known for her forgiving nature; instead of holding any grudges, she preferred sorting things out by going back to the sets. We don't think any other star would have come back after being treated this way.
The episode was funny as always, but no one could guess that such things would have happened before the shoot. Hats off to Vidya Balan that in spite of anger, she was all hilarious and chatty on camera.
So guys, what's your take on this incident? Do share your views in our comments section below.
RVCJ Video Of The Day
Share Your Views In Comments Below