Bollywood & TV
Kapil Sharma Once Again Gained Weight, Posted Selfie After Putting On 5 Kgs
Kapil Sharma never fails to make headlines, be it for good reasons or the bad ones, increased weight or weight-loss spree.
We all know that he is making attempts to shed extra kilos but now it appears that Kapil's weight-loss regime is disturbed greatly with his Amritsar trip as the ace comedian gained 5 kg by consuming food items that are high in calories and fat.
He recently took to the micro-blogging site Twitter and shared a pic of himself in which he is looking quite happy and contented. The caption that he wrote is, "#punjab #amritsar #jalandhar #kulche #saagwithwhitebutter #mathhichole = 5 kg weight gain 🙈"
Check out the pic: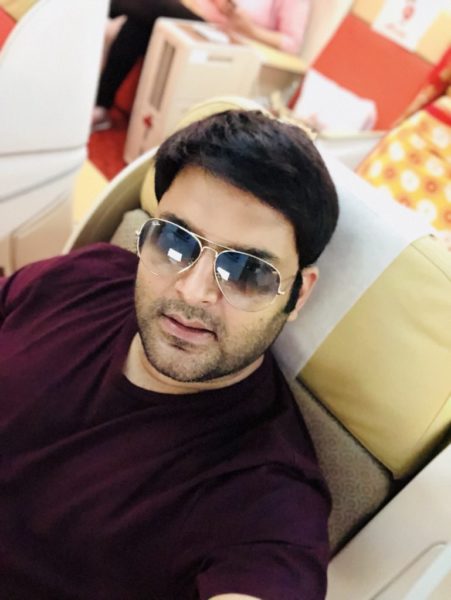 Here's the tweet:
#punjab #amritsar #jalandhar #kulche #saagwithwhitebutter #mathhichole = 5 kg weight gain 🙈 pic.twitter.com/Sw0CDBqRkF

— KAPIL (@KapilSharmaK9) October 2, 2018
Even though Kapil has put on weight, fans are happy to see that he finally posted a selfie of himself and requested him to come back on TV.  Check out some selected reactions:
#1
Finally 😍😍😍😍😍😍😍😍😍😍 you clicked selfie
Itne time baad🙄🙄
Thankyou 💜💜💜💜💜💜 @KapilSharmaK9 Looking🙆🙅🙅 😇😋Too good

— ||Nidhi Rai🌠||Sree✌KVB (@NidhiLovesGod) October 2, 2018
#2
Thank u so much for this precious pic..Can't even tell u how happy i am ryt now 😍😍😊😊😃😃❤️❤️ @KapilSharmaK9

— Anamika Singh❤Kapilian❤ (@anamikakapilian) October 2, 2018
#3
5 kg Gain..? 🤔🤔
Koi nai…Bengaluru Zindabaad KAPIL JI…..🙌🙌😀😀😀😀😀
Amritsar jaa ke weight badhate rahiye..
Bengaluru aa k ghatate rahiye..aur Bengaluru ko apne kadamo se Paavan…Dhanya karte rahiye🙏🙏🙏
😍😍😍😍😁😁😁😄😄😄#ONLYKAPILSHARMAMATTERS #SonOfManjeetSingh pic.twitter.com/2UG5Wmb62w

— PoonamKAPILIAN💜💚 (@KAPILIANPoonam) October 2, 2018
#4
we pray for happy and good come back #Preetisimoes pic.twitter.com/4cpivAc1gZ

— kapilpreeti_love forever (@preetikapil_sha) October 2, 2018
#5
KAPIL JI Aap bilkul Gulaab Jaamun lag rhe ho🙊🙊😂😂😂😂😂😍😍😍😍
Killer selfie 🤗🤗🤗😍😍😍😍maar hi daalo ab to 🙌🙌🙌
Aankhen nahi hatt rhi hai aap se KAPIL JI…!! Kuchh kaam krne layak nhi rhe aaj to😅😅😅😅im dead🙌🙌🙌😂😂😂#ONLYKAPILSHARMAMATTERS pic.twitter.com/e4Ocmmu440

— PoonamKAPILIAN💜💚 (@KAPILIANPoonam) October 2, 2018
#6
Kapil I m from Pakistan..we Pakistani love you Very much…plz come back on small screen with Comedy Night…plz dont ignore my msg..reply plzzz..love u

— Fazlo (@Fazlo10) October 3, 2018
#7
जल्दी से टीवी पर वापसी करो कपील बहुत दिन हो गए खुल कर हसे हुए…

— Chaudhary Parvez (@ChaudharyParvez) October 2, 2018
#8
Khaao piyo aish kro mitro dil pame kisi da dukhayo na😉😉😉😉 dil aajtk nhi dukhaya pra ne love u paaji

— Sourabh Thakur (@imthakursourabh) October 2, 2018
#9
I give you shrap— Hindi Wala…. you will keep gaining weight until you start your show😆

— کھریاں کھریاں (@RashidMurad) October 2, 2018
#10
bhai aap kb aaoge tv pe plzzz yarr ajao na jb se aapka show bnndd hua h hsna b achha ni lgta

— Lokesh Chaudhary (@0L99N00) October 3, 2018
Kapil's career was going pretty well and he was among the top comedians of the world in terms of popularity and earnings; however, luck stopped working in his favour after he indulged in an ugly spat with colleague Sunil Grover in a flight while returning to Mumbai from Australia. Post the infamous fight, Sunil quit the show and along with him, few other comedians like Ali Asgar and Sugandha Mishra also called it quits. This all had an adverse effect on Kapil's health and he started cancelling shoots quite often which resulted in TRPs falling down and eventually, the show had gone off-air.
Sony gave him another chance with Family Time With Kapil Sharma; nevertheless, he failed to impress audience and viewers found the concept boring. Consequently, the makers put it off-air temporarily and even Kapil's movie "Firangi" with which he had great expectations couldn't do well at the box-office.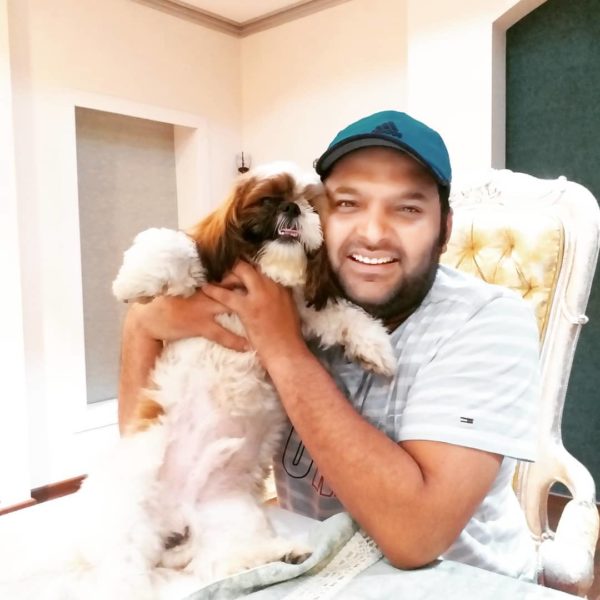 Later he suffered from depression and gained a lot of weight but to save his career from sinking completely, he made up mind of getting back in shape and started Yoga, meditation and workout for the same.
In the meantime, it was reported that Kapil will make a comeback on Sony TV with a show this Diwali. It is not confirmed whether it will be the next season of TKSS or an entirely new project. As per a source, the comedian wants to make one more quality show for entertaining fans; however, the team is not decided so far.
Share Your Views In Comments Below