Entertainment
Kapil Sharma Slams A Troll Who Accused Him Of Making Disgraceful Comments On Women
Kapil Sharma is one of the best comedians India has produced. He rose from nothing and is a self-made man. He successfully runs a show now, and Kapil Sharma is at the peak of his career. Besides that, he was also known for some controversies, but it's good to know he moved forward from it.
Kapil Sharma is back ruling the TRP charts with his talk show The Kapil Sharma Show. Recently, a twitter user highlighted a certain segment of the show, which hurt the sentiments of Desi twitter and even netizens called out Kapil Sharma for his words.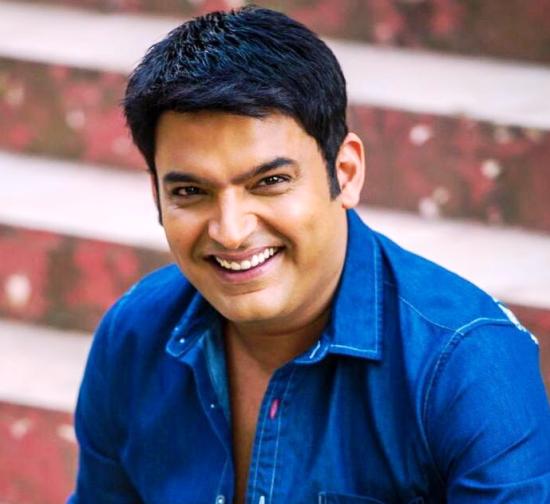 Well, a twitter user shared a nasty tweet indicating towards women and further said these were the words of Kapil and accused him for being disrespectful towards women.

Many people hoped in the conversation few in favor of Kapil and few were bashing the twitter user for posting the nasty tweet. A girl joined the conversation asked others to check the last line before ranting at Venimadhav who posted the tweet and even urged to lodge a complain against the comedian who speaks gibberish on television.



The girl went on to tag Sony Tv and asked the channel to boycott TKSS show. Kapil Sharma joined the conversation by addressing the girl as her sister and asked her to check the facts first as these comments were not made by him.

Read the tweets below:
#1
लड़कियों से कभी भी इज़्जत से बात नही करनी चाहिए

नही तो सेट हो जाती है..

और सेट हो गई तो बाप भी बनना पड़ेगा..

और इतनी कम उम्र मे बाप नही बनना चाहता है 😂😂😂😂

कपिल शर्मा कहिन 😝😝😝

— आवारा लड़का राज (@_i_hate_you_aaj) August 18, 2019
#2
आवारा गर्दी केलिए ये ट्विटर ही मिला है?
आवारागर्दी का शौक चढ़ा है——देखना चाहते हो आवारगी।
ये ट्विटर सोशियल मीडिया है। इसका परिणाम हवालात होता है ।पुलिस को तुम्हारे पास पहुंचने में देर भी नहीं लगेगी।
जो कुछ भी लिखो मर्यादामे रह कर लिखो। https://t.co/B3R6oStWnh

— वेणीमाधव- (@NEj80eQSeQiYAxI) August 18, 2019
#3
Woh pta nhi but I have started hating this man because of his cheap and vulgur jokes.. toh his Insaan ka character aesa h toh woh bol bhi skta h

— 😉 Music Lover 💞 (@MusicalUser) August 19, 2019
#4
👏काश धमकी देने से पहले लास्ट लाइन पढ ली होती वो शब्द @KapilSharmaK9 के है हो सके तो उसे block मारिये और केस किजिए जो टीवी पर फालतू बकवास करता और@Sony इसका भी बायकाट किजिऐ मैडम,टविटर पर सामाजिक कार्यकर्ता मत बनिऐ रियल मे करिये लड़कियों के लिऐ कूछ,
यहाँ बस rt फालोवर का मोह है👍 https://t.co/r1USFkonMP

— लाडो 😐❤[ HTL ] (@BaisaRathore1) August 19, 2019
#5
Dear sister, काश आप रीऐक्ट करने से पहले facts चेक कर लेतीं। वो शब्द मेरे नहीं थे। बाक़ी राम जी सब ठीक करेंगे 🙏 धन्यवाद https://t.co/mxl8km2o7Y

— Kapil Sharma (@KapilSharmaK9) August 19, 2019
Why these unnecessary trolling guys?
Share Your Views In Comments Below