Bollywood & TV
Kapil Takes A U-Turn. After Saying That His Account Was Hacked, He Made Another Tweet
The ace comedian Kapil Sharma left his fans and Twitterati shocked today and in a series of tweets, he vented out his frustration over fake news by media houses. He appeared to be very upset with Salman Khan's arrest over blackbuck poaching case. He accused news portals of fake news and slammed them for making money by selling it.
Check out some of his tweets:
1.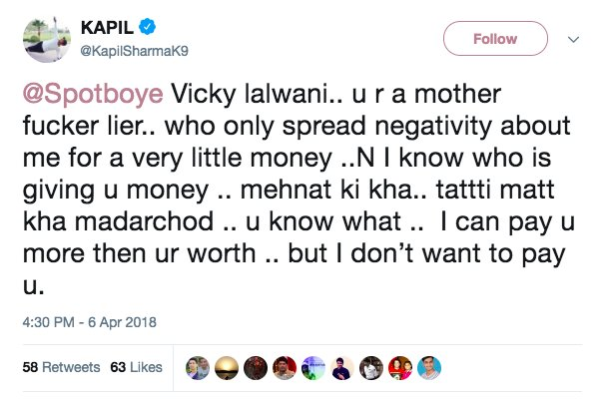 2.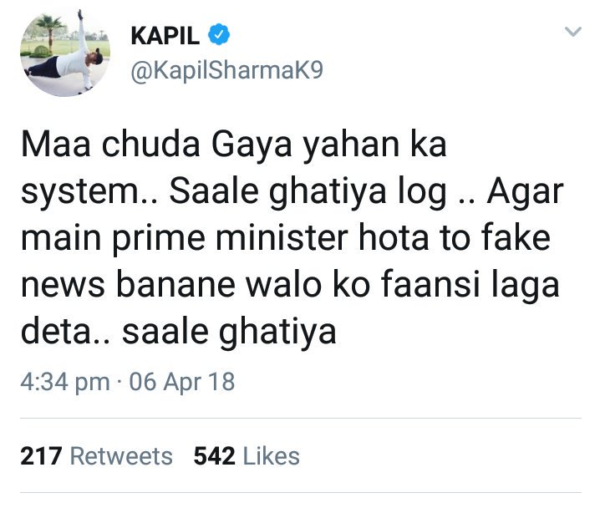 3.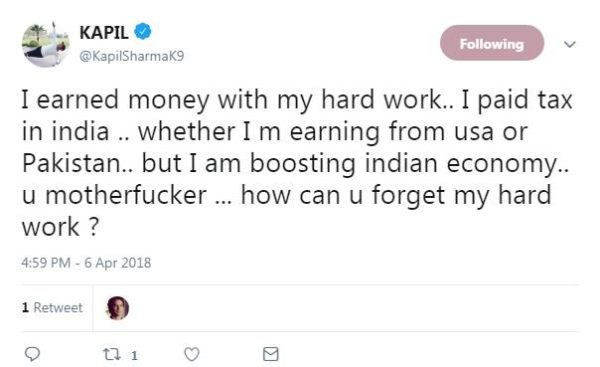 4.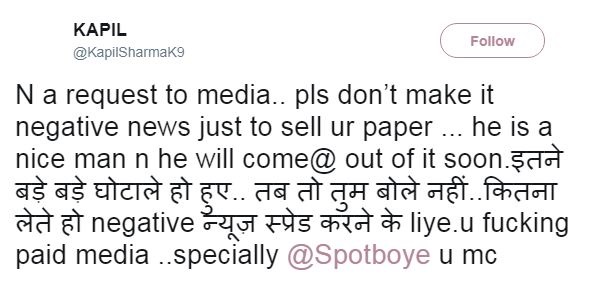 He also abused users who questioned him about his language and one user even threatened him to apologise in public or else he would sue Kapil.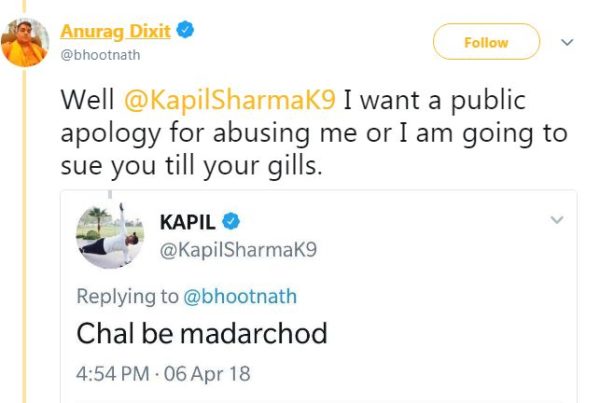 To this, Kapil made another tweet in which he wrote that his Twitter account was hacked and he apologised for the inconvenience caused.
His tweet read, "Hi all please ignore the previous offensive tweets as my account was hacked. Apologies for the inconvenience cause. Love and regards to all."

However, soon after this, he posted one more tweet in which he wrote that his account was not hacked. His tweet read, "My twitter was not hacked.. I"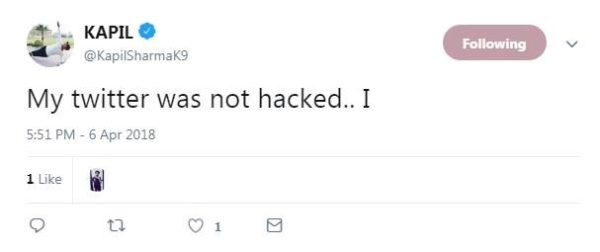 We wonder what happened to Kapil; firstly he tweeted that his account was hacked and now he is tweeting that it was not. What's the reason of this u-turn? Let's wait for his next tweet and see.
Share Your Views In Comments Below