Bollywood & TV
Karan Shared A Picture With Sonam On Social Media. Twitterati Trolled Him And Called Him Hijda
Bollywood stars have to face a lot of trolling on social media on daily basis. That's actually the cost of being so close and open to fans. Karan Johar is one of those stars who are favourite of trollers.
The filmmaker is often a soft target of the trollers who are frustrated in their own life and don't have anything positive left in it.
KJo was recently at the Mehendi function of Sonam Kapoor and like every guest, he posed with the gorgeous bride to be. Karan is popular for sharing star-studded pictures on social media and this time he did it again. Karan striked an amazingly candid pic with Sonam Kapoor and shared it on social media. He wrote-
With the gorgeous @sonamakapoor !!!! #SonamAnandWedding ❤️❤️❤️
With the gorgeous @sonamakapoor !!!! #SonamAnandWedding ❤️❤️❤️ pic.twitter.com/O6tYK5Rf6K

— Karan Johar (@karanjohar) May 7, 2018
You can also check the picture below-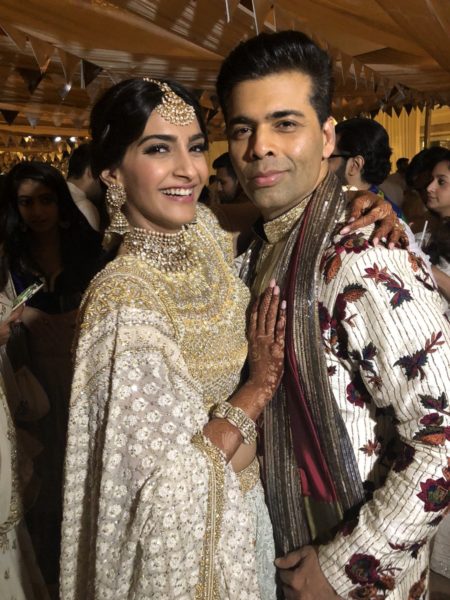 However, those who love to troll him did same. They went so low that they even did the name calling and shamed him by using bad words.
1
Hinjade tu bhi shaadi karle ek.hinjadi k.saath😂😂😂

— 😀Ramu Timalsina😀 CSK (@ramutimalsina22) May 7, 2018
2
हर शादी में हिंजड़े जरूर आते हैं😀

— मुकेश राजस्थानी🇮🇳 (@mukesh_foji) May 7, 2018
3
कितना लिया ताली बजाने का??

— Prayag Tiwari (@prayagtiwari30) May 7, 2018
4
Hijra on flat earth😂😂🤣

— YOGifiedशर्माइन🇮🇳 (@mesmeriEYE_zer) May 8, 2018
5
किन्नर..

— MS Bajiya Nani 🇮🇳 (@ms_bajiya) May 8, 2018
6
बॉलीवुड का छिक्का बॉलीबुड की बदरिया के साथ

— Sandeep Kumar Sharma (@Sandeep99433173) May 8, 2018
What are your thoughts on it?
Share Your Views In Comments Below