Bollywood & TV
Kareena Kapoor Khan Finally Speaks About Taimur Ali Khan Doll. She Gave A Strong Reaction
Saif and Kareena's son Taimur Ali Khan is just years old and he is already a sensation all over the nation. Media, paparazzi and public is just crazy for him and never miss a chance to get his look.
Taimur is such a hot topic in the entertainment industry that there's hardly any day when paparazzi doesn't click him. It was just recently in Dec 2018 when Taimur dolls hit the market and went viral all over the social media.
Now when Kareena along with Priyanka Chopra attended Koffee With Karan, KJo didn't miss the chance to start the topic of Taimur and the craze for him. The topic soon moved to the Taimur dolls and Kareena totally rejected the dolls' resemblance with her son.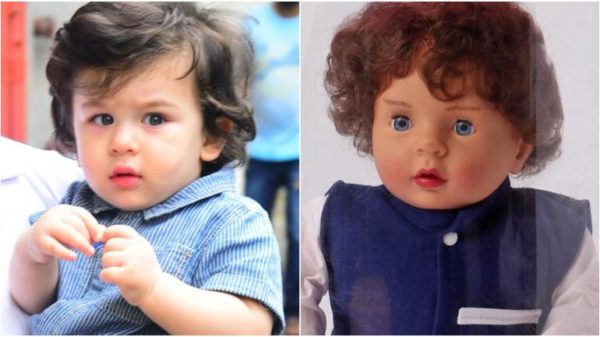 She said that she doesn't think that the doll looks like Taimur Ali Khan at all. "Some strange blue eyes and some scruffy hair and a bandhgala does not make him my son", said Kareena.
Well, we have to agree with you here Kareena. What do you think?