Bollywood is one of the biggest movie industries of the world as hundreds of films are made every year but one thing that is quite difficult to find in majority of the Hindi movies is logic.
The Indian sportspersons have performed quite well in the recently concluded Tokyo Olympics and people started talking as to which Bollywood actor will be apt for playing the role of Neeraj Chopra, who has won the Gold medal in Javelin throw, in his biopic.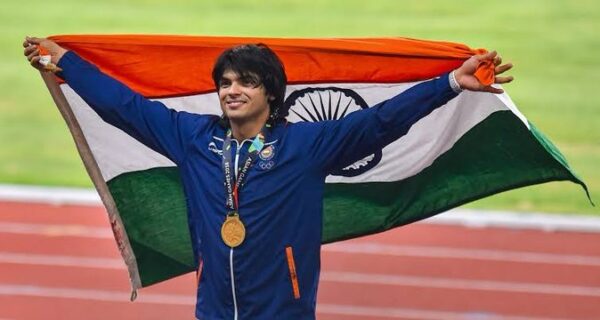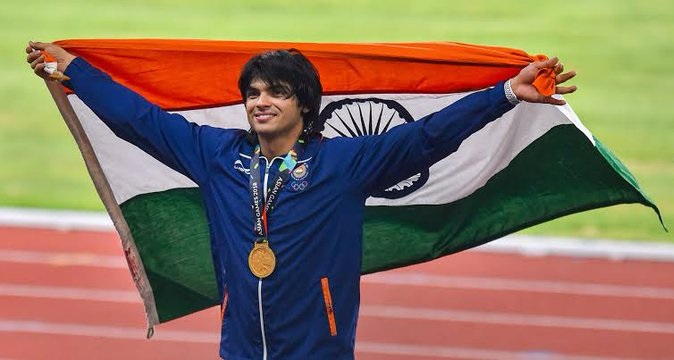 Soon a still from Govinda and Karisma Kapoor starrer "Haseena Maan Jaayegi" started going viral on the Internet and social media. In this photo, Karisma is seen wearing yoga pants while her friends are wearing tennis dress and the actress is playing the game of basketball with football on a golf course.
First of all, look at the pic: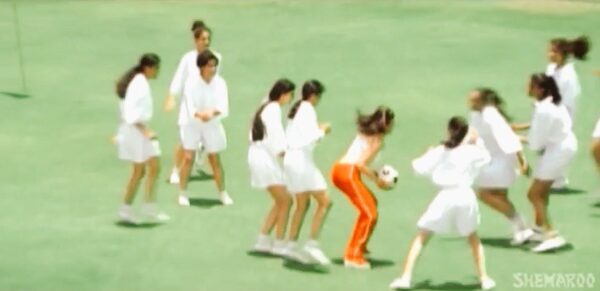 Anything is possible in Bollywood. Like playing Basketball with a Football in Tennis dress on a Golf Course. #kudos pic.twitter.com/ShrGH8Ajfd

— Satya (@Satyajeet) October 22, 2015
This is how Twitter reacted over it:
#1
A Still from the Movie Haseena Maan Jayegi

– The girls are playing Basketball
– With a football
– In a golf course
– Dressed in Tennis Gear

Anything Can Happen In Bollywood 🤯#Bollywood pic.twitter.com/vWV3Y9aYUj

— Mohit (@MohitRohitian) June 3, 2021
#2
Playing Basketball with a Football,,
In Tennis Dress..
on Golf Course..
..
Movie- Haseena Maan Jayegi (1999) Dir.- David Dhawan pic.twitter.com/gQ2y15bwDF

— Vibhuti Narayan Mishra – Parody (@RoflVibhu) August 26, 2020
#3
@Satyajeet @rupasubramanya here is the Video of it. pic.twitter.com/utpYhYMitq

— Tanveer (@TanveerAnas) October 24, 2015
#4
@Satyajeet How about this? @Shakti_Shetty pic.twitter.com/tFzoqeHJdt

— Dushyant K. Mahant (@DKMahant) October 22, 2015
#5
@Satyajeet if Hollywood is growing potatoes on Mars, why should Bollywood not do something unimaginable to common folks.

— Pradyot Ghate (@pradyotghate) October 22, 2015
#6
@Satyajeet @GulPanag bcs its produced by people who have no sense.

— Alex Mathew (@AlexMath1004) October 22, 2015
#7
https://twitter.com/mithiladukhande/status/657094714852790272
#8
@siddharth3 And suddenly le wild Govinda appears pretending to be blind and goes on to harassing the girl.

— Yash Gadhiya (@yashg) July 24, 2016
Soon people started slamming Bollywood for being so illogical and it won't be wrong to say that movies directed by David Dhawan are rarely researched and systematic. Although there are some films such as "Chak De India", "Dangal" and some biopics of famous sportspersons such as Mary Kom, Saina Nehwal, MS Dhoni, etc. which have impressed movie buffs yet overall Bollywood has failed to produce good sports movies.
There are some other reasons as well because of which sports lovers are not happy with Bollywood and one of them is that they feel the actors are not casted properly, for eg. – Priyanka Chopra played the role of Mary Kom while the people of North-East wanted that a North-East actress should have essayed that character.
What are you views in regard to this scene from David Dhawan directed movie? Do let us know.