Entertainment
Kartik Aaryan Finally Reacts On The Leaked Kissing Video With Sara Ali Khan from Love Aaj Kal 2.
It all started when Sara Ali Khan promptly commented on Koffee With Karan that she would like to date Kartik Aaryan, when asked about the same, and we don't really blame her for her choice.
However, later on, it became quite clear that Sara was pretty serious and that she did indeed want to go on a date with Kartik Aaryan. Even Ranveer Singh generously introduced Sara Ali khan to her crush Kartik Aaryan. This escalated even more when Kartik Aaryan said in an interview that he thinks Sara is really pretty and that he would love to go on a coffee date with her.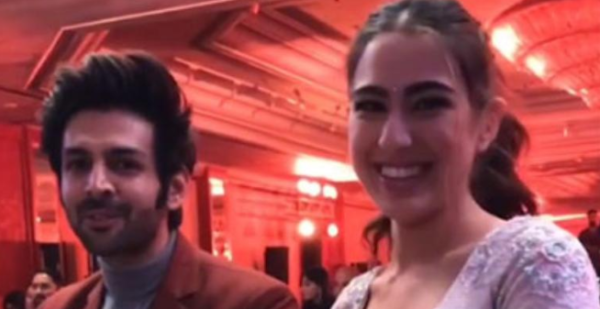 With Ranveer playing the cupid and Kartik willing to go on a date with Sara, this love saga started to gain momentum among their fans and followers as they were already smitten by this wonderful new couple of Bollywood.
The two will be seen for the first time in Imtiaz Ali's next. The film is a sequel to one her father's blockbuster, Love Aaj Kal 2. And as expected, this news is already garnering headlines and grabbing eyeballs as both of them is B town's favorite already.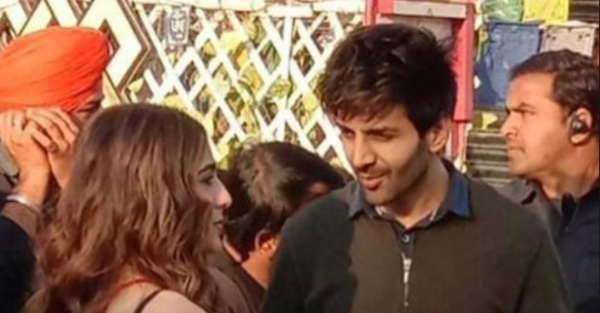 With time a lot has already been written and discussed about this new pair of Bollywood. Kartik Aaryan and Sara Ali Khan already has started shooting, amidst which a video got leaked. It is apparently showing the two of them kissing during shoot, on set, that went viral in no time.
After much speculation Kartik Aaryan broke his silence on the same. He said, 'Was that really Sara and me?'. Now this is quite not a verification on this much discussed subject but threw enough credible doubt instead.
So, let us wait for the much awaited film to release.
Share Your Views In Comments Below