News
Kerala Student's Phone Got Confiscated As She Was Listening To Music While Taking Bath
The life of a student is pretty tough if he/she is away from home as living in a hostel is quite difficult in comparison to living in home. There are some rules and regulations which need to be followed in every hostel and the student also gets punished if he breaks the rules. However, there are times when students are punished for weird reasons such as for going to toilet during study time, eating sweets during study time, for listening to music, etc.
Recently, a Reddit user posted an apology letter which was written by a student of Amal Jyothi College of Engineering, Kerala, as the hostel warden Sister Maya had confiscated her phone because she was listening to music while taking bath.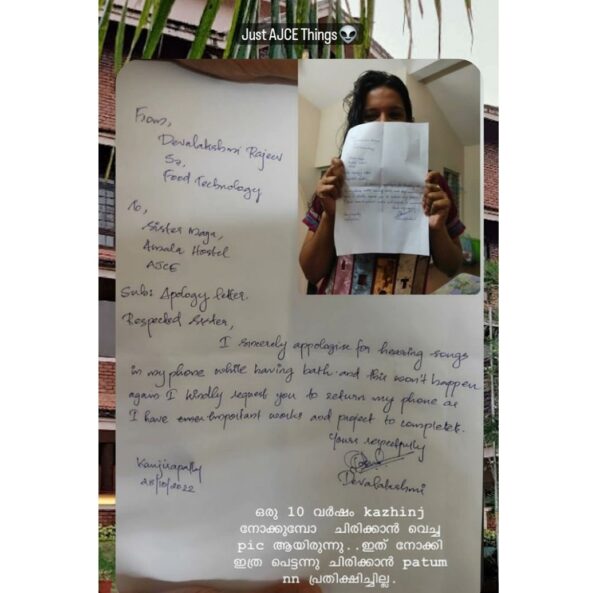 The student had written, "I sincerely apologise for hearing songs in my phone while having bath and this won't happen again. I kindly request you to return my phone as I have important works and project to complete."
Here is the post made by the Reddit user:
An apology letter for listening to music – Amal Jyothi College of Engineering
by u/bheemanreghu in Kerala
The incident took place in October 2022 but it came in limelight as Amal Jyothi College of Engineering is making headlines nowadays for all the wrong reasons. The college has been shut down indefinitely because of the heavy protests that are taking place against the management after a student took his life. The 20 years old student took this difficult decision after he was punished for using a smartphone in the laboratory by the college authorities including the hostel warden Sister Maya.
Well this is really disturbing! Colleges and hostels should be a little lenient towards students. What do you say?