Sports
Kieron Pollard Reacts With A Cryptic Tweet After Getting Slammed For Mankading Controversy
The IPL team Mumbai Indians is going through a tough phase in the IPL 2021 as the team has lost 3 matches out of the 5 matches that it has played and the manner in which MI is playing, it is really difficult to believe that it is the defending champion. In its last match which was against Punjab Kings (earlier Kings XI Punjab), Mumbai Indians managed to put up a meager score of 131 on the board and the match was easily won by PKBS by 9 wickets with 14 balls remaining in its innings.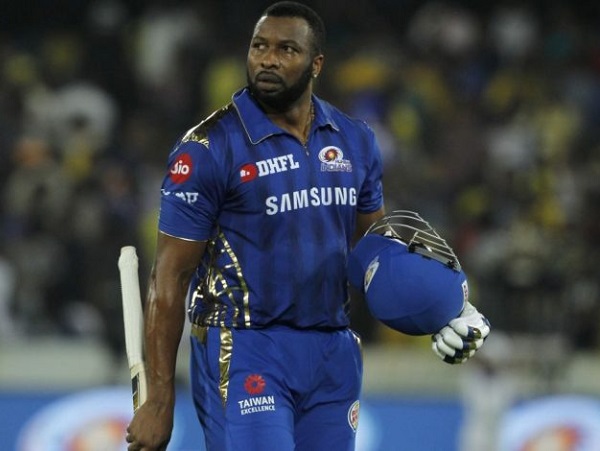 The skipper of MI, Rohit Sharma was the highest scorer for his team as he scored 63 runs and a useful contribution was made by Suryakumar Yadav who scored 33. Other than these two, no other MI batsman was able to make any impact and PKBS skipper KL Rahul (60) along with Chris Gayle (43) ensured that he took his team home as winner.
Kieron Pollard, the MI batsman, got involved in a controversy when he was seen backing on the bowling of PKBS pacer Mohammad Shami. If Shami had noticed and wanted, he could have mankaded Kieron Pollard but it didn't happen. Few former cricketers and many cricket fans slammed Kieron Pollard for trying to take the benefit and going against the sportsmanship because as per the rules of cricket, the batsman standing at the non-striker end should not leave the crease until the bowler has thrown the ball.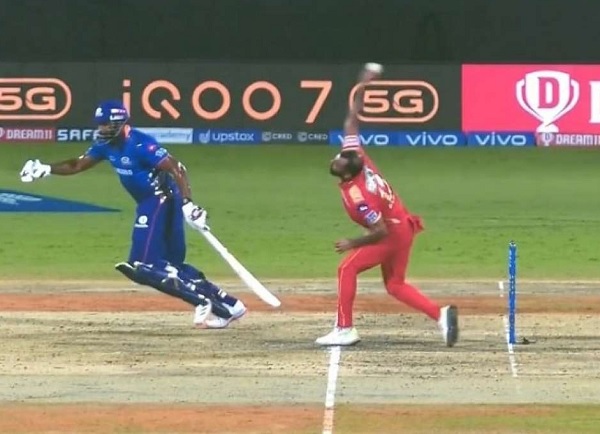 One social media user also recalled the incident when Kieron Pollard was trying to mankad Shikhar Dhawan as he was attempting to do the same thing and then he is trying the same.
Dear Pollard, Be the change you want to see! #IPL2021 pic.twitter.com/5BUDfyXsvA

— All About Cricket (@allaboutcric_) April 24, 2021
Recently, Kieron Pollard took to Twitter and made a cryptic post which read, "Just Because I don't react, doesn't mean I didn't notice." He captioned the tweet, "Got to love these individuals who suppose to be objective … laughable at best".
Got to love these individuals who suppose to be objective … laughable at best 😇😇😇😇😇!! pic.twitter.com/tWRs4cFBpj

— Kieron Pollard (@KieronPollard55) April 24, 2021
Mumbai Indians will be playing its next match against Rajasthan Royals on Thursday, April 29. What do you think Pollard wants to convey with this tweet?