Sports
"Kisne Banaya Ye Mujassima?" MS Dhoni's Wax Statue In Mysore Leaves Twitter In Splits
Whenever we hear the word "museum", what come in our mind are rare and antic artifacts which have historical and cultural value but nowadays wax museums are also gaining popularity among public. Madame Tassauds is the most famous chain of wax museums but now there are many other wax museums as well, however in some of them, the wax statues of celebrities are so badly created that you may not even recognize the person if details are not provided by the authorities.
There is a Chamundeshwari Wax Museum in Mysore and currently it is making waves on the social media networks because of one photo which is going viral on the Internet. An online user posted a photo of former Indian cricketer MS Dhoni's wax statue available in this museum and soon netizens went crazy because it is impossible to believe that it is MS Dhoni's statue.
Take a look at the image: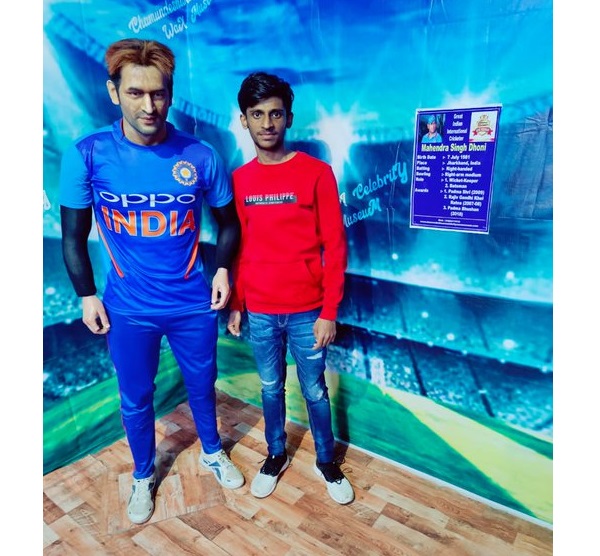 Soon, people started slamming the museum authorities and the creator of the statue. Here are some selected reactions:
#1
MS Dhoni wax statue in Mysore. pic.twitter.com/KdsKcPLsaM

— Mufaddal Vohra (@mufaddal_vohra) October 7, 2022
#2
— Jethalal🤟 (@jethalal_babita) October 7, 2022
#3
😭😭😭😭😭😭😭😭😭😭😭😭 pic.twitter.com/CljIDJFGRt

— I mean it (@NucleusDevi) October 7, 2022
#4
After seeing this wax statue my respect for Adipurush VFX increase Today .

— Prof. Boies Pilled Bell 🪄 (@Lil_Boies45) October 7, 2022
#5
Belt treatment for who so ever made this masterclass!

— Gagan Chawla (@toecrushrzzz) October 7, 2022
#6
Shoaib malik lg rha hai

— Spider Pant (@noicegarry) October 7, 2022
#7
Good that it's mentioned as MS Dhoni .. Looks more like Shoaib Malik

— Sandeep Nambiar 🇮🇳 (@sandeeepnambiar) October 7, 2022
#8
Ye MSD kis angle se lag raha hai bhai😀

— Zakir Husain (@ZakirHaina) October 7, 2022
#9
Where is Dhoni 🤣🤣🤣🤣🤣🤣🤣🤣

— Saamir . (@Saamir_R17) October 7, 2022
#10
The red shirt guy looks more like Dhoni than the statue itself😭😭 https://t.co/KBbqbKDb7g

— Kohlifier (@Kohlifier) October 7, 2022
#11
Ise bnane wale ka haath kat do 😭😭 https://t.co/tRIIp2fdw6

— Mr. PsyCho🦕 (@DontTagBsdk) October 7, 2022
#12
Statue looking more like Dhoni than Dhoni himself 😭😭😭 accomplished skills 👌💀

— Cricket_Enthusiast (@Hatedguy123) October 7, 2022
#13
Can't beat the Dhoni from Wax World Museum in Goa! pic.twitter.com/VPbwajSRI3

— ten24bytes (@ahmadzaib) October 7, 2022
#14
The artist who made this statue is the same who created VFX for Adipurush

— Sagar (@sagarcasm) October 7, 2022
#15
pighala ke momabatti banao iski bc

— Kaajukatla (@kaajukatla) October 7, 2022
MS Dhoni is one of the most loved and most celebrated Indian cricketers of all times, he is the only skipper in the world to win three ICC trophies – 2007 T20 World Cup, 2011 ICC ODI World Cup and 2013 ICC Champions Trophy. India has won the ODI World Cup two times, first time in 1983 under the leadership of Kapil Dev and it was MS Dhoni under whom the Indian team broke the 28 yrs old jinx to win it for the second time. Mahi is also the second most successful skipper of the IPL as his team Chennai Super Kings has won the league four times under his captaincy.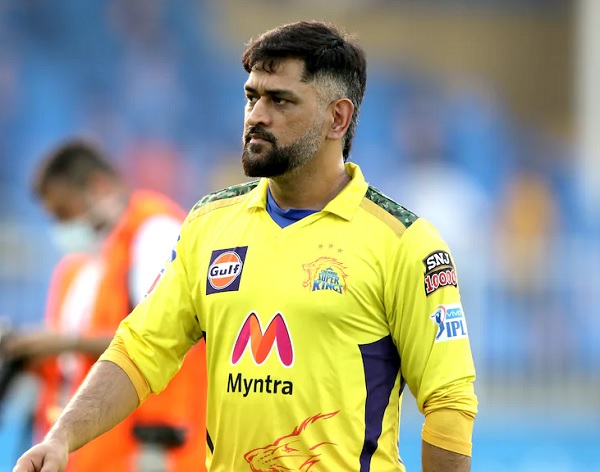 India hasn't won any ICC tournament since 2013 and the Indian fans are very hopeful that India will win the ICC T20 World Cup 2022 which will be played in Australia starting 16 Oct, 2022.
What do you think of this statue? Do let us know.