Sports
KL Rahul Admits That The Catch Was Not Clean, Umpire And Fans Appreciate His Honesty
KL Rahul is another player who has constantly been making the headlines during the test match series of India vs Australia taking place in Australia.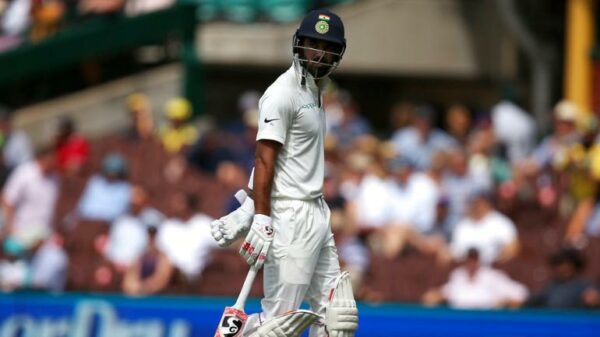 In the previous match, he drew a lot of flak from the followers for having been bowled out after just 9 runs. In fact, people were comparing him to Pant and Pujara.
However in the last match, KL Rahul has won over our hearts by showing what honesty and true sportsmanship should be like.
During the match in Sydney, Rahul was planning to get Marcus Harris's catch and had to dive full length. He got the catch apparently and Jadeja started celebrating.
But Rahul signalled to say that the catch was not clean. It was then that the umpire Ian Gould clapped his hands and gave a thumbs up to Rahul for his honesty.
A good effort from Rahul and he immediately says it bounced. Great stuff. Umpire Gould a big fan of it #CloseMatters#AUSvIND | @GilletteAU pic.twitter.com/7nA0H5Lsc7

— cricket.com.au (@cricketcomau) January 4, 2019
Check out how fans reacted:
1.
Great Sportsmanship exhibited by KL Rahul. The Indian team has played cricket in this entire series with the right spirit. Winning hearts and fans across ! #CloseMatters #AUSvIND

— Vagabond 🇮🇳 (@mitzone) January 5, 2019
2.
Same ground 10years back, catch by #Pointing & slap by Sunil Gavaskar pic.twitter.com/mprEnMEVip

— Pruthvin Reddy (@Pruthvinreddy) January 5, 2019
3.
Obviously pleased (& not surprised) to see Rahul do the right thing. However, the norm and expectation of players on catches should be honesty. Instead of heaping great praise on players for honesty, we should be severely condemning and calling out those who wrongly claim catches

— Rocky Perrotta (@rockyperrotta) January 5, 2019
4.
That's probably the only good thing KL Rahul has done on this whole tour so far😁.Well played 👏

— कु.दिनेश शिवाजी मासाळ (@dineshmasal03) January 5, 2019
5.
Great sportsmanship 👏🏻

— ✪ Pokey 🇦🇺 (@xPokeyyy) January 4, 2019
6.
Something Handscomb should've done at Perth but he decided to cheat.

— Akshay Sharma (@akshaypasu) January 5, 2019
What do you think of this?
Share Your Views In Comments Below