Sports
KL Rahul Can Become Even The Next PM Of India Or End Any Sportsperson's Career, Says Twitter
Indian cricketer KL Rahul is in a great form nowadays and he is performing well not only with the bat but also with the wicket-keeping gloves. Presently, the Indian team is in New Zealand and it has already taken a lead of 2-0 in the 5-match T20I series and KL Rahul has played an important role in both the wins.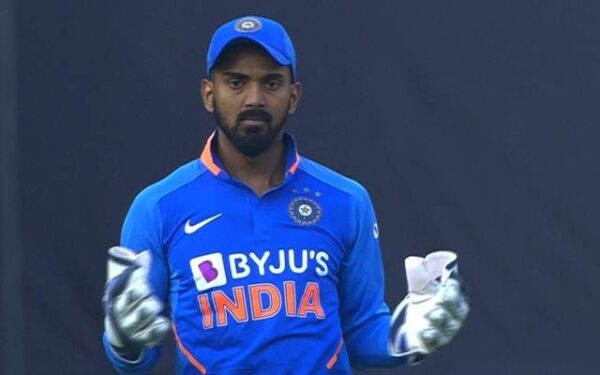 KL Rahul has opened the innings for India as well as has played at different positions from one to five depending on the requirement. In simple words, he is one of those players who are ready to take up any responsibility which the team wants them to do.
After Rishabh Pant, the Indian wicket-keeper, suffered concussion in the second ODI against Australia, KL Rahul has been keeping wickets for the team and he has been performing pretty good.
Despite the fact that Rishabh Pant was available for the New Zealand series, Indian skipper Virat Kohli decided to leave Pant out of the squad and asked KL Rahul keep the wickets as it gives an option to include one more batsman in the team which brings more balance to the side.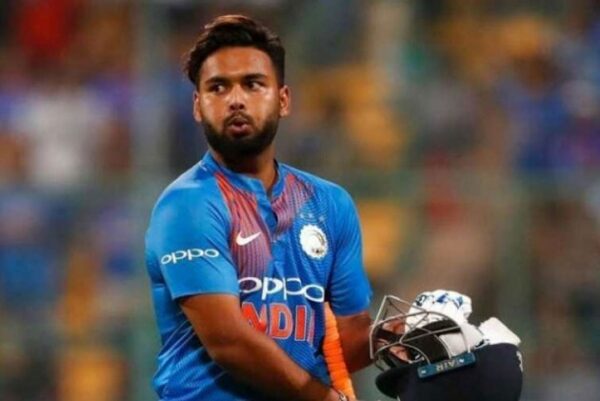 When KL Rahul was asked how he feels keeping the wickets, he said that he is actually enjoying the new responsibility at the International level. He also said that he is not new to wicket-keeping as he does it for his IPL team and for his domestic team Karnataka too.
The Indian cricket lovers are also in full support of KL Rahul as they were not happy with the fact that Rishabh Pant was given many chances despite not performing well both with the bat and gloves.
Recently, the Indian Twitterati expressed their support for the 29 years old cricketer and declared that KL Rahul can do whatever he wants to do in life, in fact some of them believe that he can also become the next Prime Minister of the country.
Here are some funny tweets in this connection:
#1
Today someone says :- KL RAHUL bowling in nets 😃😃

After RAHUL'S Bowling

Rishabh pant reaction:- bc😂😂 pic.twitter.com/rBAneQWGbp

— @Aakash (@ImAakash1501) January 23, 2020
#2
When you see KL Rahul everywhere #KLRahul 😯🙄🏏 pic.twitter.com/wxvtxXm4YH

— मोहित जोशी (@MohitJoshi1195) January 24, 2020
#3
KL Rahul Ending Everyone's Career 🤧#INDvsNZ pic.twitter.com/cYJihDlOqu

— Sharukh MSD (@StanMSDhoni) January 25, 2020
#4
When team management decides KL Rahul's batting different types of position #KLRahul be like – pic.twitter.com/Dn98HcIlqG

— 🄰🅂🄷🅆🇮​🇳​ 🇮🇳 (@ashw1nkchakre) January 24, 2020
#5
*KL Rahul Spotted bowling in Nets*

Meanwhile Bumrah – pic.twitter.com/fVU9YzqZMr

— Pranjal (@Pranjal_one8) January 23, 2020
#6
How KL Rahul's batting position is decided#INDvAUS pic.twitter.com/1spo1ysKtW

— Akash (@vaderakash) January 19, 2020
#7
@klrahul11 @akshaykumar #AkshayKumar #KLRahul #INDvsNZ pic.twitter.com/3CuTgMPMuf

— Mugembo khush hua(please follow 100% followback) (@MugemboH) January 28, 2020
#8
Kohli should ask KL Rahul to become pm candidate , he's been doing everything lately

— Beardedniga2 (@beardedniga2) January 20, 2020
#9
Real news doesn't exist #KLRahul 😂😁 pic.twitter.com/aSSSB3ashz

— NIKHIL (@nikhilsmp97) January 21, 2020
#10
A awesome cricketer KL RAHUL 👌👌💞🙏 pic.twitter.com/JDxRF7QR8U

— @im mahavir# (@MahavirSunny) January 22, 2020
#11
Kohli: Shikhar Dhawan is injured…who will take responsibility for his celebration

KL Rahul: pic.twitter.com/MfLcVpL9Gt

— Sir Yuzvendra (Parody) (@SirYuzvendra) January 23, 2020
What is your take in this regard?
Share Your Views In Comments Below