Sports
KL Rahul-Hardik Pandya Call Dhoni Better Captain Than Virat, Netizens Have Mixed Reactions
In the most controversial Koffee With Karan episode, which aired on Sunday, Karan Johar had two young cricketers, Hardik Pandya and KL Rahul on the show.
During the rapid fire round of the show, both men were asked who according to them was the better captain – Dhoni or Virat Kohli.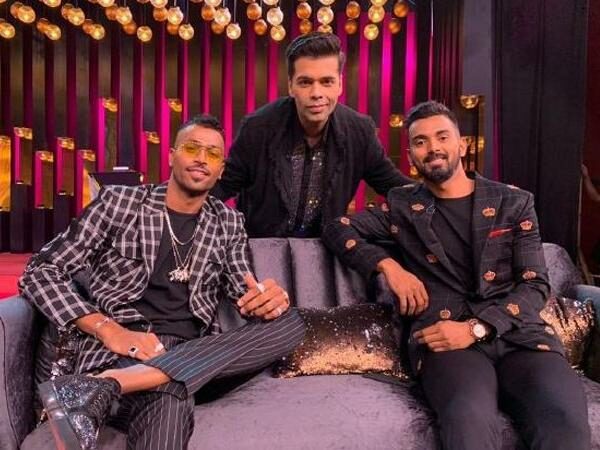 Hardik Pandya said that since he had made his debut under Dhoni, he would choose Dhoni as a better captain. Rahul judged in terms of achievements, and answered the same.
This has Twitterati divided in their opinions, because while some fans feel that this is true, some feel that the boys were wrong in not selecting Virat.
Check it out:
1.
Karan Johar : Better Captain? Dhoni or Virat
KL Rahul : Dhoni

Karan Johar : Better batsman? Virat or Sachin?
KL Rahul: Virat

Karan: Better actor? Deepika, Alia or Anushka?
KL Rahul : Alia 😀 #AUSvIND #INDvAUS #KWK #KoffeeWithKaran @karanjohar @klrahul11 @hardikpandya7 pic.twitter.com/Izy2wpERvs

— Rahul (@Rahul_Ranjan) January 7, 2019
2.
#KoffeeWithKaran
Sachin is retired
Dhoni is almost retired
So STF and wait for kohlis retirement

— Synaptic Vessicle (@Periperichicke3) January 6, 2019
3.
Tune into Star World now to watch two careers about to go down. Apparently, both KL Rahul and H Pandya named Dhoni as the best captain and not Kohli. #KoffeeWithKaran

— iErr (@vivekiyer20) January 6, 2019
4.
Better Captain – Dhoni or Virat?

KL Rahul – Ms Dhoni
H Pandya – Ms Dhoni#KoffeeWithKaran pic.twitter.com/aB7umaEv2f

— Msd's Pradip (@PradipMsd7) January 8, 2019
5.
The only thing that KL Rahul should pick is the bails off the ground

— Kushagra Pandey (@KushagraPandey6) January 5, 2019
6.
Rahul please focus on your performance as you have nothing to pass judgment. Seems like your holiday mood is not helping you. Pandya same applies to you as well.

— Rohit Khurana (@rohitkhuranaa22) January 7, 2019
Some supported the answer:
1.
Obviously !! He is best

— Shahbaz Rahi (@being_sbz04) January 5, 2019
2.
@msdhoni is the reason India cricket is where it is today – confident, aggressive, fit and passionate cricketers who sledge back!

— HeyParth (@ParthHey) January 5, 2019
3.
Yes ms dhoni best captain india

— Kapil Bhadoriya (@KapilBhadoriya2) January 6, 2019
What do you feel about this?
Share Your Views In Comments Below