These 12 Pictures will Show you the Sex Life of All 12 Zodiac Signs…
1. AQUARIUS
There is a "take it or leave it" style that can be sexy or maddening, depending on the audience. They don't have a reputation for warmth in sex, although they may think the other way around because, at least in theory, they are open-minded. They give off an air of being savvy and cool in bed.
2. CAPRICORN
With Capricorn, the general attitude seems to be "everything in mood " However, it is important to note that once stimulated, the cardinal nature enables the native to maintain stamina for quite a time after a complete Practice…
3. LEO
All types of entertainment, parties, sports, and recreational activities can work as a boost to your sexual appetite. Keep yourself well entertained and in a good humor in order to preserve and enjoy your sex life.
4. TAURUS
Venus is your ruling planet, has been associated with love and beauty; but if you remember your mythology, you know that Venus was the goddess of physical beauty.
5. CANCER
You , Being much Prosper in your life always tend to have a High Regard in Sex but you actually don't get much pleasure when thing comes to sexual life.You enjoy a short – sex period with your partner in bed..
6. LIBRA
You have high stamina and always want to have longer sex and want to enjoy more and more everytime regardless of what situation your partner is in..
7. GEMINI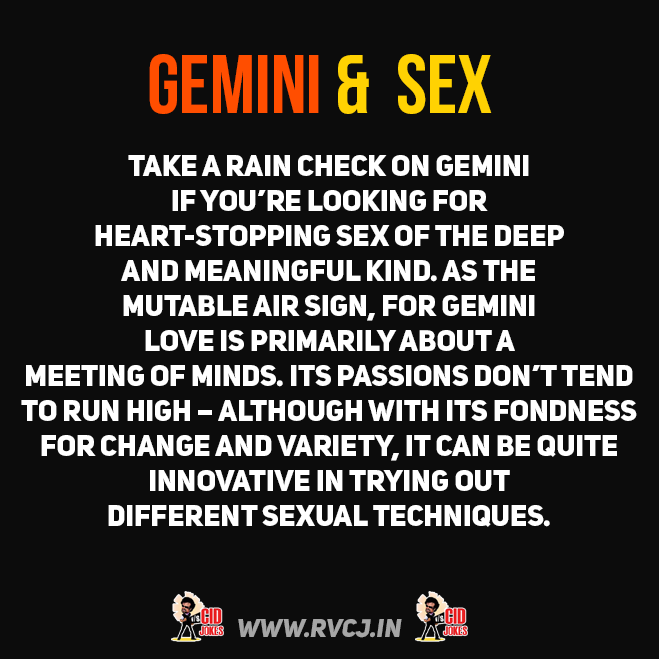 You Usually Tend to Get bored with same Sex Positions , Sex Place , Sex Environment… always try to do something new .. this will Make Your Sex Life Happy.
8. SCORPIO
You Usually have a Longer Sex Life , Your Sexual relations are tend be very Mutual and Understanding and you"ll always enjoy sex with peace and love.
9. PISCES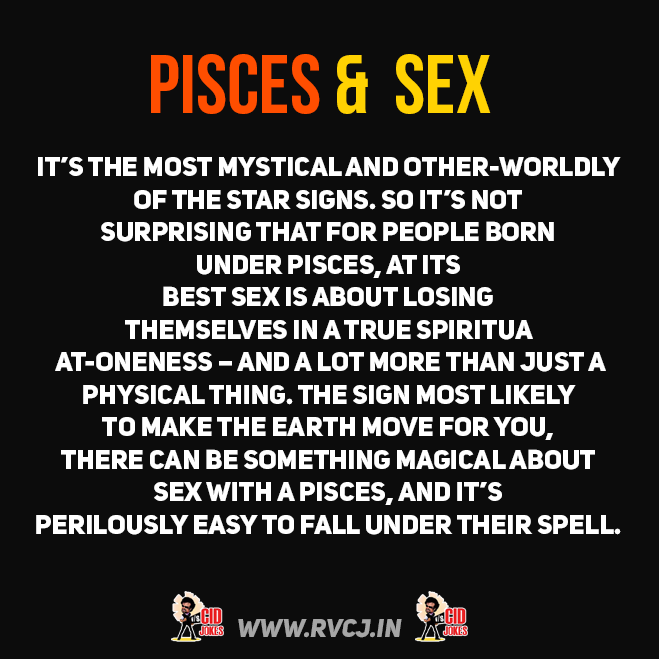 You are likely to be charged with more and more emotions on sex life..and there is little pleasure when talking about sex with your life partner.
10. SAGITTARIUS
There is a sign of your love connecting with person from Different part of the City , State or Country you belong too… In – Short Long Distance Love Possibility.
11. VIRGO
You are not much Frank of your Sexual life you always prefer to keep your Sexual Secrets hidden and you are much shy about sex with your partner.
12. ARIES
You have comparatively more sexual interests and abilities than others… you love having sex outdoor when on picnic or out with family for some Hangout.
Share Your Views In Comments Below