Sports
"Kohli Has Set The Bar So High That Fans Want Him Just To Hit Tons," Rashid Khan On Virat's Form
The Indian cricket team will be facing its arch-rival Pakistan on 28th Aug 2022 in its first match of the Asia Cup 2022 which will be played at Dubai International Stadium, UAE, and the Indian fans are highly hopeful that their favourite cricketer Virat Kohli will get back in form in that match.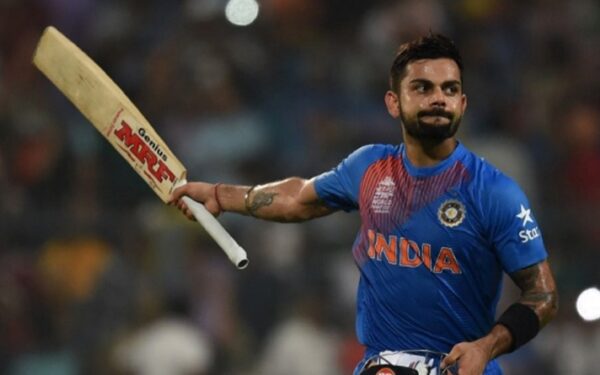 The former Indian skipper is going through a very rough phase for a long time now and he is making a comeback in the national team almost after a month as he was rested for the West Indies and Zimbabwe tour. The Asia Cup 2022 will start from tomorrow (August 27) with Sri Lanka and Afghanistan facing each other in the opener of the tournament.
The Afghanistan spinner Rashid Khan and Virat Kohli met each other and talked briefly on August 24 at Dubai International Stadium and recently, Rashid Khan opened up on the matter of Virat Kohli's form in the interview.
Rashid Khan says that if we go by the shots which Virat Kohli plays, it does not seem that he is out of form. In fact in his opinion, the real issue is that people expect a lot from him, they want him to score a century in every second match.
Talking about Virat Kohli's performance in test matches, Rashid Khan says that he has done all the hard work, stayed on the crease and scored in 50-60s before getting out. He further states that if there had been any other batsman, people would have said that he is in good form but Virat has set standards so high that he is expected to score hundreds only. Rashid Khan goes on to say that the former skipper of Royal Challengers Bangalore is absolutely unfazed by the criticism and whatever is being said about him, adding that many players get motivated by Virat Kohli after seeing the amount of efforts which he puts in.
The famous commentator Harsha Bhogle stated that the Asia Cup 2022 is just like an audition for Virat Kohli who will try his best to get his rhythm back before the mega event T20 World Cup which is going to be played in October in Australia.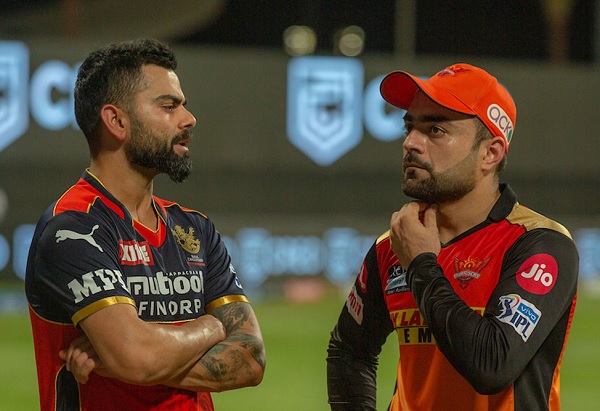 Virat Kohli's performance in the IPL 2022 was also below par as he got out on golden duck three times and in the rescheduled fifth test match also, he was not able to score runs, in fact he was slammed for his attitude and behaviour in that test match. While some former cricketers are of the opinion that Virat Kohli should be dropped from the team and he should return to domestic cricket to get his touch back, there are few others who feel that Virat Kohli should play each and every match to get back in form and this is why they were upset when Kohli was rested for West Indies and Zimbabwe tours.
Let's hope Virat Kohli plays big innings in the match against Pakistan and helps his team win the match.
Share Your Views In Comments Below